It has been close to two years now since I started what I consider my transformation with the goal of losing weight and getting healthy. It has had its ups and downs just like life but I am still going strong. While losing weight is one of my goals, more importantly, is doing it and becoming healthier. What does healthier mean to me? It means good HDL cholesterol and low LDL cholesterol. It means blood pressure is at or under the recommended levels. It means low glucose levels with no indications of pre-diabetes. It means a healthy heart and healthy living. Exercise and diet play a MAJOR role in becoming healthier.
So one thing over the past two years I have been working at is finding healthier ways to eat. I am not the best cook, which means I can't just "whip" something up. Instead, I need to find recipes and keep trying them until I find something I like. I always review the ingredients in a recipe to see just how healthy it is and I lean towards higher protein recipes. Naked Nutrition sent me this Healthy Rice Crispy Treat Recipe using their Rice Protein Powder.
Protein Recipes: Healthy Rice Crispy Treats
Healthy Rice Crispy Treats
You read that right; Even rice crispy treats can be made "healthy" with a few substitutions. Primarily, we're going to replace the marshmallows with honey, add some oats for fiber and – of course – mix in some protein powder. Peanut butter is also in there, for flavor and to thicken things up a bit.
Ingredients
1

scoop rice protein powder

2

tbsp

butter

1/3

cup

honey

1

tsp

vanilla extract

1 ½

cup

Rice Crispies

½

cup

Oats

¼

cup

smooth peanut butter

Cooking spray
Instructions
Spray a 9×9 baking dish with the cooking spray

Over low heat, melt the butter in a large sauce pot

Stir in the honey, peanut butter and vanilla

Turn off the heat and stir in the protein powder, rice crispies and oats until thoroughly coated

Press the mixture into the baking dish and cover

Allow the dish to cool in the fridge for about 20 minutes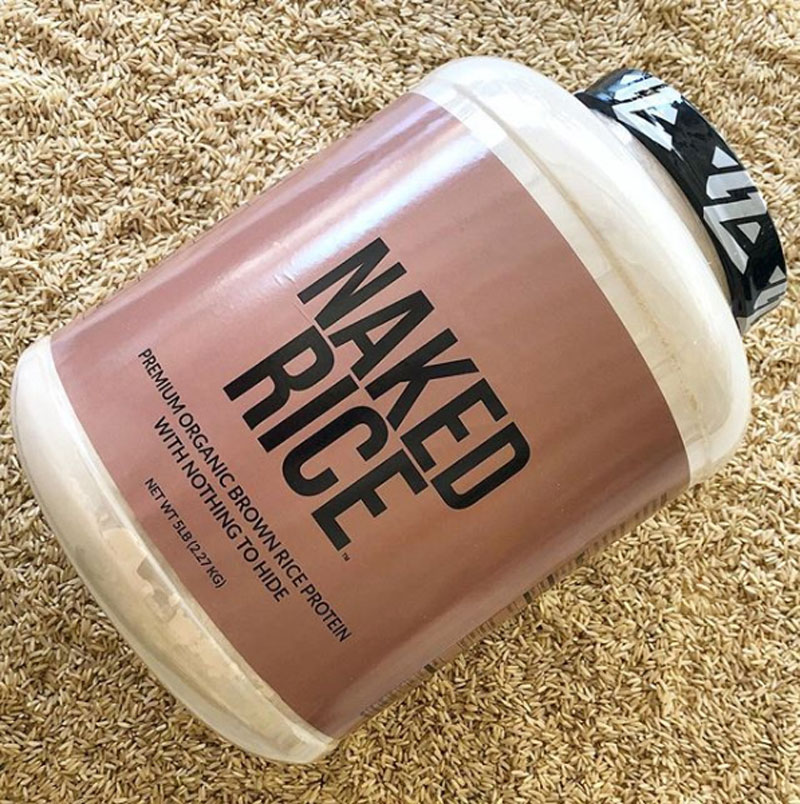 Naked Nutrition
We strip away all of the marketing and gimmicks that many companies use today. We sell products with only the purest ingredients.

At Naked Nutrition, we strive to help you meet your nutrition and fitness goals by being transparent about what we sell. That way you know exactly what's going into your body, and what's more important than that?
From Grass-Fed Whey Protein to Pea Protein Powder to Organic Brown Rice Protein Powder, Naked Nutrition provides the purest supplements. Our proteins are loaded with essential amino acids and no artificial sweeteners or colors. Our commitment to offering the best protein powders and supplements extends to all our products including Powdered Peanut Butter, Casein Protein, Creatine Monohydrate, and more. No additives means your body gets more of what it needs and not what big agribusinesses use to pad their bottom line. Take your nutrition to the next level with Naked Nutrition.
Protein powder is a staple in my home and an easy way to create high-protein recipes. I use it every morning in my breakfast shake. I love the different options Naked Nutrition offers in both protein powders and supplements. I encourage you to visit and check out some of their other recipes you can make with protein powder.