I thought I'd share with you a new recipe for the week. Pizza is always a favorite among kids and adults. However we can't eat it every day an expect to maintain our weight. Not to mention too much of a good thing isn't always good. My kids love to make these Mini Healthy Pizza's because they can each customize it to their own liking!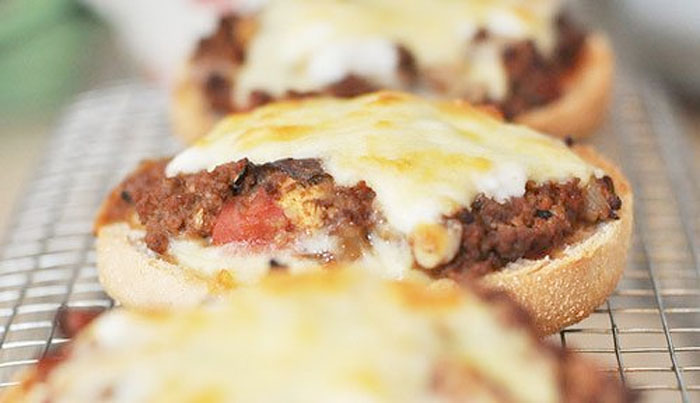 Mini Healthy Taco Pizza Recipe
Author:
Ingredients
8 oz ground beef
1 tsp chili powder
1/2 tsp ground cumin
3/4 cup salsa from jar
Small whole wheat bagels or English Muffins
1 1/2 cups fat free shredded cheese (I used cheddar)
Optional
Add additional toppings such as sour cream or jalapenos
Instructions
Brown the meat with the chili powder and cumin.
Once cooked add the salsa.
Sprinkle 1/2 cup of the cheese over bagel/muffin,top with beef mixture
Then add another 1/2 of the cheese.
Bake until crust is golden brown.
When done top with and any other ingredients, lettuce, sour cream, etc.