It takes time to look good, right? You can't just roll out of bed looking perfect every morning. The problem is, it can feel like your beauty routine takes up too much time. From hair removal to doing your hair and makeup in the morning, it can eat up a big chunk of your time and require you to sacrifice other things, like sleep or a more leisurely breakfast. It's especially hard to get ready in the morning if you're not really a morning person or you struggle to focus on the task at hand. So how can you save time while still making sure you look presentable?
Find the Right Hairstyle
Your choice of haircut and the way you style your hair can make a difference if you want to save time on your beauty routine. Some haircuts are easier to look after than others, and it isn't just length that makes a difference. Some of the easiest low maintenance haircuts are shorter styles but there are other factors that can make a difference too. The most important thing is to find the best haircut for your hair type, including its length, thickness, and texture. It's also useful to find a quick way to style your hair in the morning, so you can get it done in only a few minutes.
Improve Your Skin Condition
The appearance of your skin is another aspect that can affect your general sense of confidence. There are numerous efficient options available if you want to draw attention to the natural beauty of your body and address particular issues like cellulite. Cellulite can be an unpleasant problem, but with the right approach, including certain habits in your daily routine can help you on the way to getting rid of cellulite on the butt.
One of the key steps you should start with is a healthy lifestyle. Regular physical exercises, such as targeted exercises for the buttocks and cardio, can help improve muscle tone and reduce the appearance of cellulite. In addition to lifestyle changes, there are also skin care products designed specifically to combat it. Reducing cellulite on the buttocks is a slow process that demands consistency and patience. That is why it is important to set realistic expectations and concentrate on overall well-being, rather than obsessing over perceived imperfections.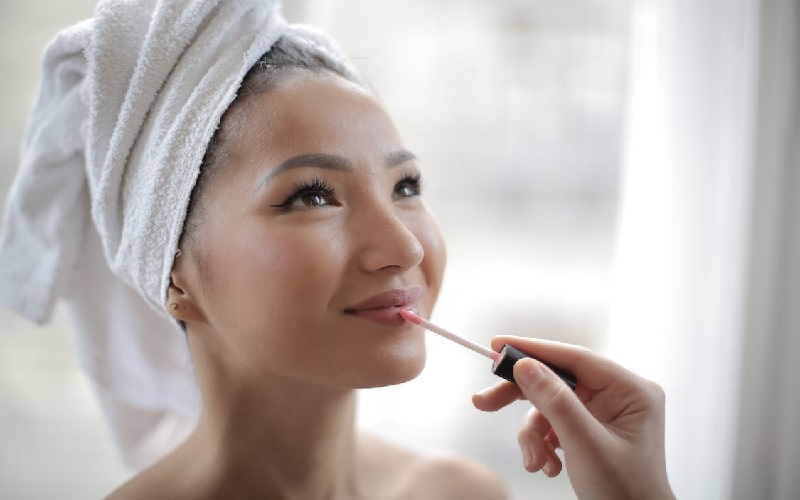 Use Longer-Lasting Hair Removal Methods
Choosing whether to remove body hair or not is a very personal choice. You might like to remove hair in some places, while you're not too worried about it in other places. But whatever hair you choose to remove, it can be a pain to prevent it from growing back. Shaved hair usually grows back faster, but there are other methods that can last longer, such as waxing. You might even want to consider a more permanent method like laser hair removal to eliminate the need to constantly attend to hair removal.
Reduce Your Skincare Products
How many different products are part of your skincare routine? You might have more than you really need. By simplifying your skincare routine with fewer products, you can save time while still ensuring your skin gets exactly what it needs. Start with just two or three key products that will help to care for your skin. A cleanser and a moisturizer will clean and hydrate your skin to keep it healthy. An SPF product can then protect your skin from sun damage. Your moisturizer can also be an SPF product, so it performs two functions in one.
Practice an Everyday Makeup Look
Spending half an hour or longer every morning doing your makeup can add a lot of time to your routine. If you can shorten the time it takes you to get ready, you can use that time for something else instead. There are a couple of ways you might spend less time doing your makeup. One option is to find a look that doesn't take long and requires only a few steps. The next thing you can do is practice your makeup routine until you can do it with your eyes closed (figuratively and possibly literally too) so you can get it done quickly every morning.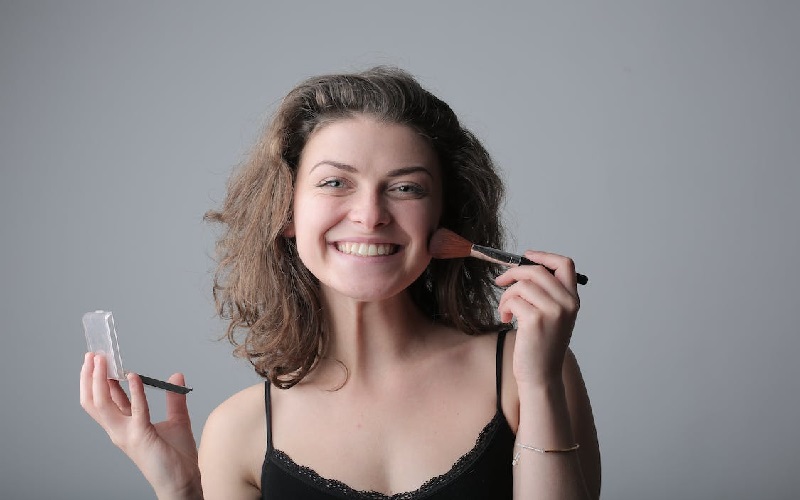 Avoid Distractions
One of the reasons your beauty routine might take longer than it needs to is not because of the steps you're taking, but because you get distracted. It's nice to sing in the shower or to check social media while you're getting ready, but it can also mean you take a lot longer to finish. If you can avoid distractions when you're getting ready, you could be finished a lot faster. And then you can pay attention to what might have distracted you. One distraction to cut out is checking social media or anything else online, which can be huge timewasters.
Save Time in the Shower
Taking a shower can be a quick affair if you focus. However, getting undressed, drying off, moisturizing, getting dressed again, and drying your hair all add extra time. But if you can find the right shortcuts, you can save some precious time. Brushing your teeth in the shower can buy you a couple of minutes, and using a moisturizing spray once you get out and dry off can save you time too. There's often no need to wash your hair or get it wet every day, so protect it with a shower cap if you've washed it recently.
Create a Quick Evening Routine
Your beauty routine isn't all about making yourself presentable to go out. It's also necessary to remove your makeup at the end of the day and go to bed with a clean and moisturized face. One of the things that will speed up any night-time routine is finding the right products to remove your makeup. You want something that does the job well so you can quickly clean your face without having to try too hard. After cleaning your face, a simple moisturizer should be all that you need to get ready for bed.
Save Time with Your Tools
When you're using tools to apply your makeup, there are a couple of ways you could save time. Firstly, you could try a multi-tasking makeup applicator that does a few different jobs. Instead of having to switch between different tools, you can use the same one to do several different things. Another time-saving tip is to lay out all of your tools before you start using them so they're ready to pick up when you need them. You won't have to spend time trying to find the right one when they're all right in front of you in the order that you need them.
If you can save just a few minutes here and there on your beauty routine, you could have more time for other things. Whether you want to stay in bed longer in the morning, start leaving the house earlier, or get ready faster on a night out, you can take control of your time with the right changes.