Make-up has been so involved in your daily lives that seeing you without make-up looks like you are ill or something. Everyone likes to look beautiful but, it should not cost you a small fortune. Many of you might have a habit of applying mascara, blush, lipstick etc.
Well, you do not have to spend money all the time to look good. Surrender to natural methods of beautifying your skin and you would see the glow. There are a galore of ways to look pretty at the affordable rates; sometimes without spending a penny. Here are some of the tips to look attractive sans beauty products.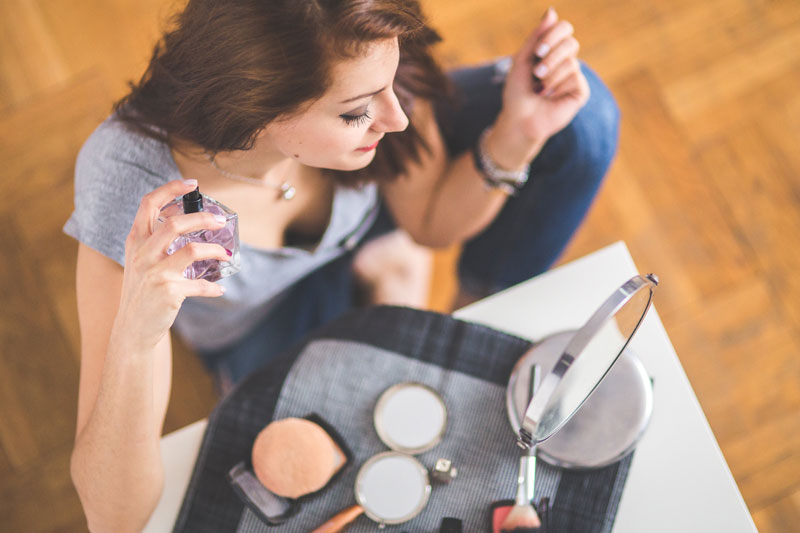 De-puff While You take Your Sleep
You often apply eye make-up to hide your dark circles or puffy eyes. That's not the right way though, because even if you use the beauty products, reality would not change. The puffy eyes would still be there when you would remove your make-up.
Instead, banish your puffy eyes. Do the basic thing so that you would have beautiful eyes naturally. You can do that when you are asleep. Elevate your head with a pillow when you go to sleep. It would prevent the fluid gathering around the under-eye area, keeping the surrounded part fresh and clear. Now, if you still want to spend, cucumber is a great option too.
Look Within First
More than often, skin looks dull if you a certain vitamin, mineral or blood cells are not sufficient in your body. You must have to develop healthy eating habits. Junk food or fast food would not help your health and thus, the skin. Remember, if you are beautiful from within, your skin shows it off on your face.
Eat right to get the real glow and keep the skin problems at a bay. Moreover, your lifestyle and routine affects your health, get it under your control. When you nourish your body with the right supplements, nature would safeguard your skin without any trouble.
Follow the Rule of 8 by 8
The rule of 8 by 8 means 8 hours sleep and 8 glasses of water a day. Make sure you drink at least 8 glasses of water a day and take 8 hours of good night sleep. These two tricks are enormously beneficial to your skin. Let your skin repair itself with an appropriate amount of water and restore itself with new cells while you are asleep. Pamper yourself enough to live a healthy life that gives you a clean bright skin.
Avoid acne by Freshening up Your Skin
Freshen up your skin by washing your face at least twice a day. Especially if you have an oily skin texture, Make sure you clean the oil on a regular period of time. Also, do not wash your face too often as it removes the necessary oils and minerals too from your skin.
Use your knuckles to massage under your eyes and above the cheek bones. Do it after moisturizing and cleansing. If you have an oily skin, do not use too many creams or lotions as you would only end up with acne on your face. Make sure you moisturize your skin only as much as it needs to be moisturized.
Get Rid of Forehead Pimples
To keep the forehead skin clean and pimple free, you need to take care of your scalp. Many times, the oils from the hair and other applied products in the hair affects the skin of your forehead. Rinse well the things you apply in your hair like conditioner, hair wax or gel or anything else.
Shampoo your hair after every couple of day and make sure you clean it thoroughly. Prevent your scalp from being or staying greasy. Use your imagination to style your hair because, if you can have a good hair day, you can do anything with your hair. Nevertheless, keep in mind that, the skin of your scalp affects the skin of your face. Make sure to keep it neat and healthy.
Besides following these simple tips, you can also buy some not-so-harmful organic products. You can save more on beauty products with coupons as it reduces a great amount of cost. Do not plan, just start doing the right thing from this moment and see the difference it brings.