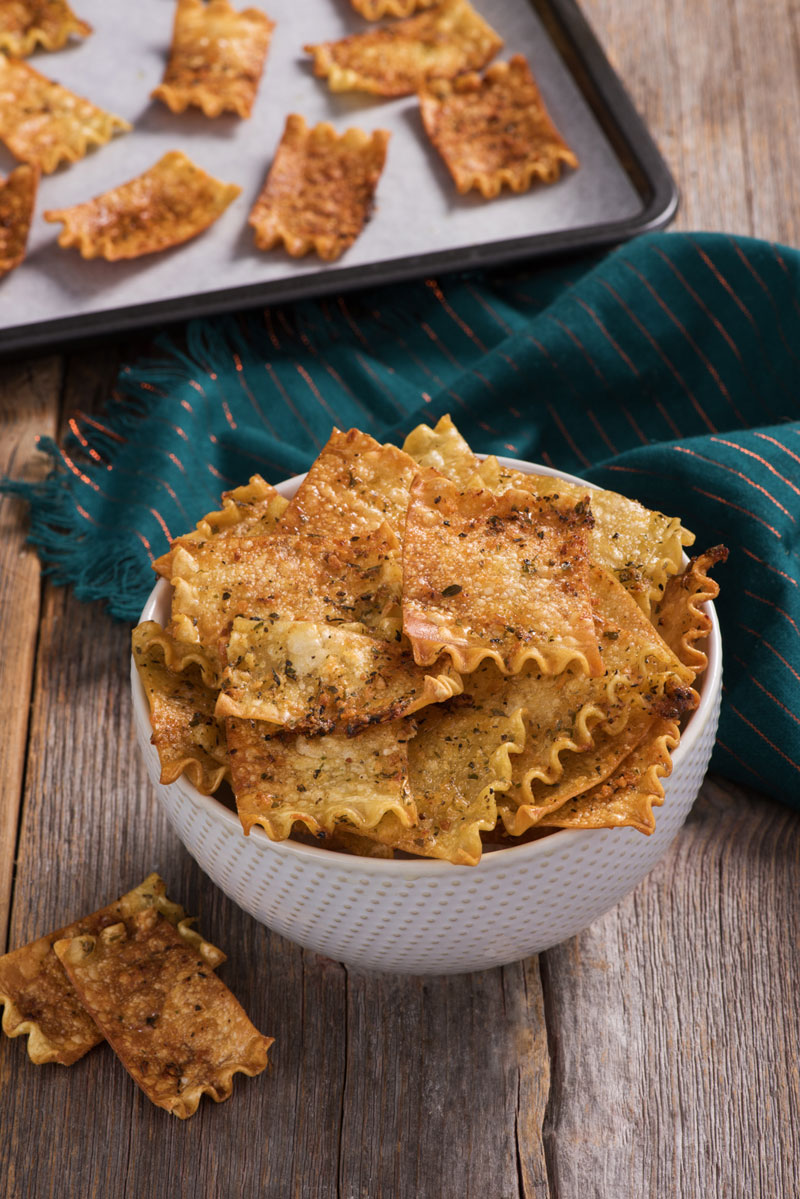 Herbed Lasagna Chips
Author:
Prep time:
Cook time:
Total time:
Lasagna noodles are transformed into tasty chips for snacking in this easy recipe. Kids will love to help make (and eat!) these fun lasagna chips.
Ingredients
6 lasagna noodles
1/4 cup finely grated Parmesan cheese
2 tbsp. olive oil
2 cloves garlic minced
1 tbsp. Italian herb mixture
1/4 tsp. each salt and pepper
Instructions
Preheat oven to 375°F. In large pot of boiling salted water, cook noodles for 8 to 10 minutes or until tender but firm. Drain; let cool in single layer on baking sheet.
Cut noodles into bite-size pieces; toss with Parmesan, olive oil, garlic, Italian herb mixture, salt and pepper.
Spread in single layer on parchment paper–lined baking sheet; bake for 20 to 25 minutes or until crisp. Let cool.
Notes
Add a pinch of cayenne for heat if desired.[br] Serve with a variety of dips, such as hummus, marinara or tzatziki sauce, for dipping.