My daughter never ceases to amaze me! I was just telling a co-worker that one thing I love about my daughter is that when she wants to do something she goes after it. She doesn't wait for me to tell her what to do or help her. She pushes me to do things she wants because she takes care of all the planning and preparation. One of her favorite things to do is to bake!
I often enjoyed baking when I was a child as well. Never much for cooking but I did love to bake. I remember baking a cake and decorating it flowers and all for my mother on either her birthday or Mother's Day I can't remember which.
With summer in full swing our weekends are often spent doing something fun, since much of the week she is bored and can't wait to have some fun. Recently we were sent a fun care package from General Mills which included some yummy sounding recipes. When she saw the S'Mores Pizza Square recipe she said, "We have to make these!"
S'Mores Pizza Squares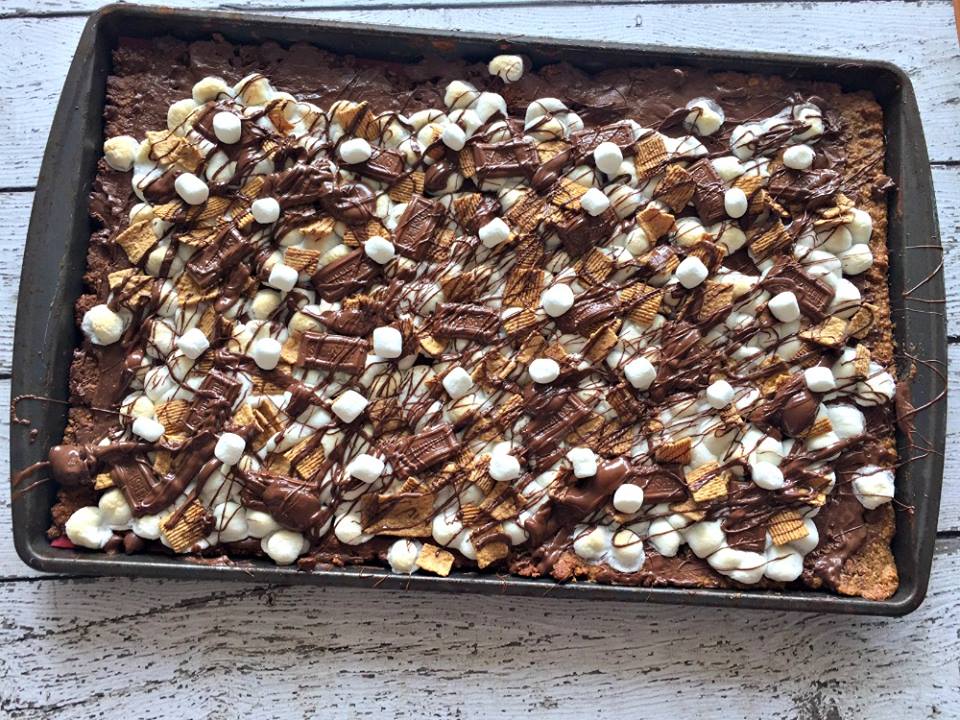 S'Mores Pizza Squares with Golden Grahams
Author:
Prep time:
Cook time:
Total time:
Ingredients
5 1/2 cups Golden Grahams cereal
1/3 cup butter, melted
1/3 cup creamy almond butter
1/3 cup packed brown sugar
1 egg white
1 3/4 cups milk chocolate chips
2 cups miniature marshmallows
2 bars (1.55 oz each) milk chocolate candy, broken into pieces
Instructions
Heat oven to 375ºF. Line 15x10x1-inch baking pan with cooking parchment paper, folding edges if necessary.
Using food processor, finely crush 5 cups of the cereal. In medium bowl, mix melted butter, almond butter, brown sugar, and egg white until well blended. Stir in crushed cereal until mixed well. Pour cereal mixture into pan; spread evenly, and press firmly against bottom of pan. Bake 11 minutes.
Sprinkle with 1 1/2 cups of the chocolate chips, and return to oven for 1 minute. Remove from oven, and carefully spread melted chocolate chips on top of crust. Top with marshmallows, and return to oven for 2 to 3 minutes or until marshmallows begin to soften.Remove from oven, and top with remaining 1/2 cup cereal. Let cool 5 minutes, and top with chocolate candy bar pieces.
In small microwavable bowl, microwave remaining 1/4 cup milk chocolate chips uncovered on High 45 to 55 seconds, stirring until smooth; drizzle melted chocolate on top. Using pizza cutter sprayed with cooking spray cute 5 rows by 3 rows.