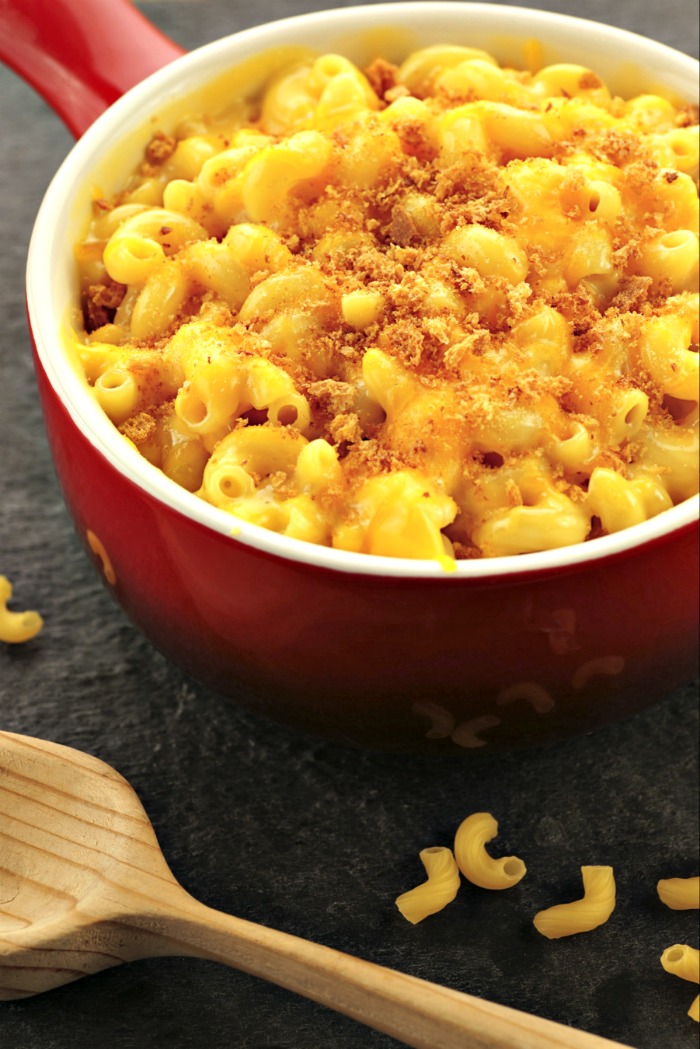 Nothing says I love you liked Homemade Macaroni and Cheese. Why not take it one step further and create a dish your family is sure to love with this Macaroni and Cheese with BBQ Pulled Pork.
Macaroni and Cheese with BBQ Pulled Pork Recipe
Author:
Prep time:
Cook time:
Total time:
Ingredients
• 1 lb. elbow macaroni
• 2 tsp. unsalted butter
• 2 tbsp. flour
• 2 cups whole milk, warmed
• 4 cups shredded sharp cheddar cheese
• 1 pkg. (16 oz.) [url href="http://www.tonyromaribs.com/"]Tony Roma's BBQ pulled pork[/url]
• 1 cup crushed Kettle Chips
• 1 cup barbeque sauce
Instructions
Preheat oven to 350 F° and spray a 9×13 casserole dish with non-stick spray.
Bring a large pot filled with salted water to a boil over high heat.
Add in elbow macaroni and cook until al dente following box directions. Drain pasta and set aside while you prepare the cheese sauce.
Heat a large skillet over medium heat and add butter. Once butter is melted, whisk in flour.
Slowly whisk in milk until smooth. Reduce the heat to low and whisk slowly until the sauce becomes thick and creamy.
Mix in the shredded cheese and stir until completely melted. Turn off the heat and mix in pasta.
Add macaroni and cheese to the prepared dish and top with pulled pork. Sprinkle with Kettle Chips.
Bake for 20 minutes or until the dish bubbles around the edges.
Drizzle with barbeque sauce and serve!
What other flavorful add-ons make your Macaroni and Cheese a hit?