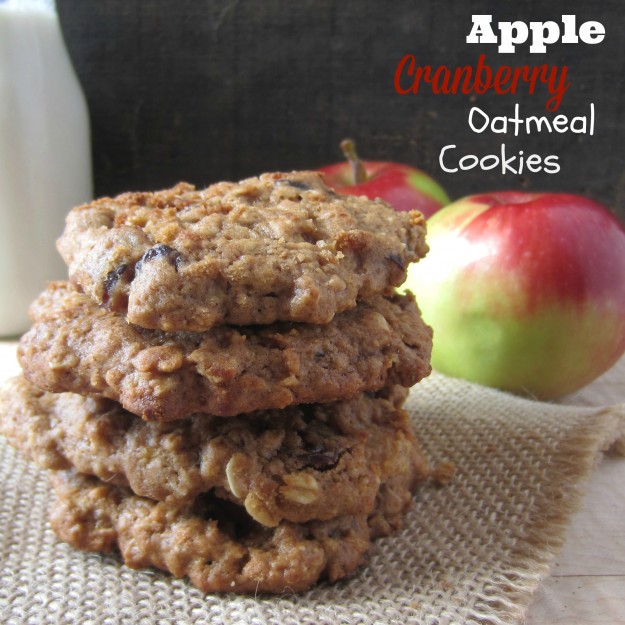 Apple
Cranberry Oatmeal Cookies Recipe
Author:
Ingredients
Ingredients
1 ½ cup Flour
2 tsp Cinnamon
1 tsp Baking Soda
½ tsp Baking Powder
½ cup Butter, Melted
1 ½ cups Sugar
1 cup Unsweetened Apple Sauce
2 cups Rolled Oats
1 cup Dried Cranberries
Instructions
Combine flour, cinnamon, baking soda and baking powder in a medium sized bowl.
Mix and then set aside. I
n a large mixing bowl, on medium speed, combine melted butter, brown sugar, sugar and apple sauce. Mix for 30 to 40 seconds.
Slowly add the flour mixture ½ cup at a time. Mix for about a minute.
On low speed, stir in oats and dried cranberries.
Mix just until all ingredients are wet and well distributed.
Spoon batter onto cookie sheet and flatten just a little bit with the back of the spoon.
Spread about ½-1 inch apart.
Bake for 12-15 minutes.
Let cookies cool on pan for a minute or two, then remove and let cool on a wire rack.