Guest Author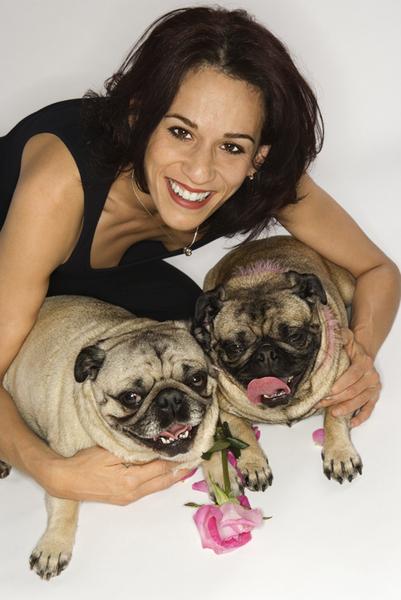 I grew up in a household that always had at least one dog so it was natural that when I moved out, with enough planning and thought, I wanted one. I was excited because it wasn't just the family dog… it was going to be my dog!
After some months of debate and researching through the breeds I came back to the one that I had always wanted during my childhood: a Husky.
For the most part, I knew what I was getting into but I didn't know exactly how the relationship would grow. The result? Plenty of adorable things I had never thought I'd see myself doing.
Making a calendar
I couldn't stop taking pictures of my new Husky puppy because she was oh-so adorable. Of course, I was getting a ton of likes on Facebook and then I noticed some ad where I could make a calendar for a few bucks and immediately knew that's what I was going to have in 2014.
After a few days of taking hundreds of shots (here's a handy guide if you need), I finally selected the 12 (+1 for the cover) and had it uploaded and shipped back. I now proudly display it right in the kitchen (which has certainly got a few chuckles and eyebrow raises from friends and family when visiting).
Painted her toes
I found pet-safe nail polish at one of the bigger pet retail stores on clearance. The idea of having Suki with bright red, painted nails made me immediately burst out in laughter so I had to grab it up.
Needless-to-say… she (and I) got a ton of strange looks when we went to the dog park, ha!
Dress up thing
I think I inherited this one from my mom… I like to buy dog costumes and take pictures for the holidays (and whenever I find something cool that would make for a neat picture).
So far I've done a few:
Christmas – Where she had reindeer antlers and a red ribbon for her collar
Halloween – Where she had a spooky skeleton mask and cape
Birthday – Where she was all dressed up with little balloons and a party hat
Come to think of it I think I have a whole bin of dog costumes but it's totally worth the smiles it brings.
The amount I have spent on toys
I think I've spent at least a thousand bucks on various chew-and-play toys for Suki. Most of them were discarded because she was able to chew through them in a matter of minutes while others have held up quite well so far. I think the most adorable thing is that I've created her own little bin of play toys in her corner of the room where she can pick and choose – it's even decorated.
Yup… she has a Facebook
I'm fairly active on social sites like Facebook and Twitter and of course, a lot of that banter these last few months has been a lot about my Husky. One bored night I decided it would be a laugh if I created her own Facebook account (which isn't as odd as you'd think).
The account did get shut down because Facebook changed its rules but for a while, she was starting to amass a following, posting "dog insights" about life, and sharing pictures with everyone. A little silly, I know, but my mom certainly got a laugh out of it (and that's a thumbs up in my book).