Do you ever wonder where things mysteriously go when they go missing at school? Well I can tell you were the jackets at our school end up! One year my son would leave every jacket I sent him with to school behind. I decided after a few jackets went missing to go to the school and get down to the bottom of the "missing jackets". It turns out that the school had several LARGE trash cans (new not used) full of jackets. I must have looked through a hundred jackets trying to find at least one of my sons. How I wished that I had put his name on his jacket.
I was recently sent a  LW-600P– app-enabled label printer to review. I've always wished I had a good label maker but had no idea what I was in for. In addition to the LW-600P printer we also received iron on labels to use in the printer.
Boy these iron on labels would have come in handy with my boys who were forever losing things. My daughter is much better about keeping her things together. She was however very excited about using the label printer. She came up with several projects to test it out. We selected two projects to highlight how easy the LW-600P printer is to use. Since we received some iron on labels we wanted to show you how easy it is to print a labels.
How the Epson Label Printer Works
Plug in the device using the AC adapter or insert the six provided AA batteries
Insert any of the tapes included in the reviewer's kit, and you're ready to go.
Press the button to power on your LW-600P (Bluetooth light will illuminate). You will use the same button to turn off the device.
Enable Bluetooh
The steps to use the Wireless Label Printer were easy and I love that it connects via WiFi so that I don't have to have the printer sitting next to my computer. I also can use anywhere, and am not tied down to being near an electrical outlet since it also runs on batteries. You then use your smartphone to communicate with the printer. Simply download the Epson iLabel app and you are ready to get started.
Epson iLabel App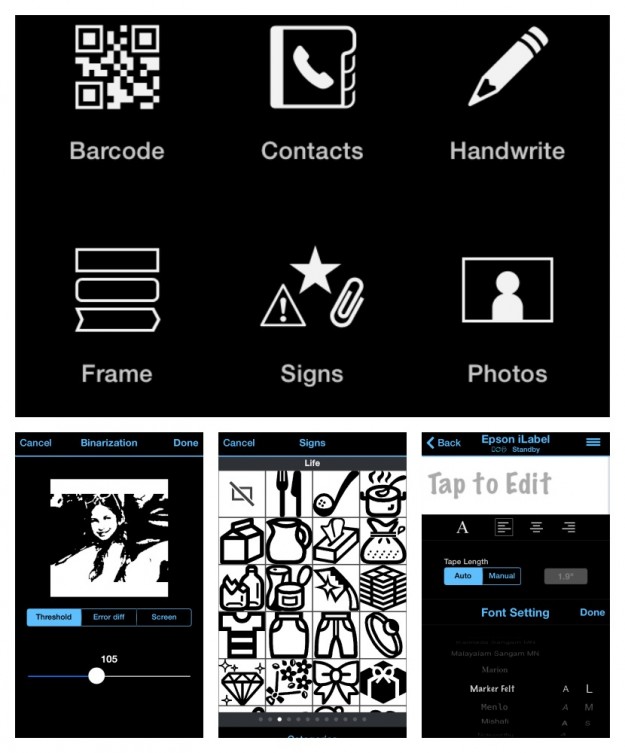 All the label created is done right in your hands. The Epson iLabel gives you many options to personalize your labels. Choose among many different fonts and sizes. Add photos, signs, frames, stamps and more! All the power is with you and your Epson Label Maker! You can create as simple or decorative as you would like. Since we wanted to to show you how easy the iron on labels are we created an easy name label to add to a shirt.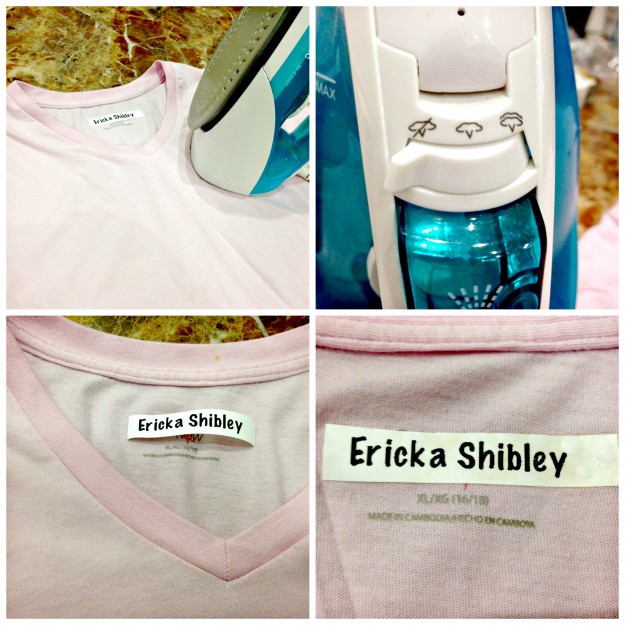 The label was out and ironed on in a matter of minutes. It was so easy my daughter did the majority of the work herself (I did the ironing). I had a great project for my new Epson Label Printer. When we moved into our new home I put up a magnetic spice rack above the stove. However I'm not the best when it comes to spices and recognizing them so I knew that I would need label on my spice jars. So Honey and I switched out our iron on labels for sticker labels and created all the labels for my spice rack.
Magnetic Spice Rack Project
Epson Label Printer Key Highlights
Lightweight, small form factor – the smallest 24mm (~1") label printer on the market
Includes over 100 label design templates and 400 symbols
Compatible with a variety of tapes, including iron-on, glow-in-the-dark, metallic reflective and ribbons
Bluetooth® connectivity for use with smart phones and tablets
We love our new label printer and can't wait to use it on our next project!
What would you use the Epson Label Printer for?