Searching for effective treatments can feel like a never-ending battle for people with eczema. Drugs and creams that offer relief from the itch and inflammation can also have unwanted side effects. CBD OIL is a natural option that has emerged as a potential treatment for eczema. CBD is a compound found in cannabis plants, and while it does have some similarities to THC, it does not produce the psychoactive effects associated with marijuana use. CBD oil is thought to work by reducing inflammation and relieving itching, two of the main symptoms of eczema. It can be taken orally or applied topically to the affected area. While more research is needed to confirm its effectiveness, CBD oil is a safe option that may offer relief for those struggling with eczema.
Here Are 5 Skin-Friendly Ways To Cure Eczema
1. Moisturize Your Skin Regularly Using A Gentle, Unscented Lotion
It's essential to moisturize your skin regularly, especially if you suffer from eczema. Look for a gentle, unscented lotion that won't irritate your skin further. Apply it after you shower or bath while your skin is still damp. This will help trap moisture.
Use enough lotion to cover your affected areas; don't be stingy. You may need to apply it more than once a day, especially if you live in a dry climate or the weather is freezing and dry. Be sure to follow the manufacturer's instructions carefully. If your eczema doesn't improve after a few weeks or worsens, make an appointment to see your doctor. They may prescribe a medicated cream or ointment.
2. Avoid Harsh Soaps And Detergents That Can Dry Out Your Skin
If you're one of the millions suffering from eczema, you know how uncomfortable and frustrating the condition can be. The itching, redness, and dryness can make everyday activities difficult, and flare-ups can be painful and embarrassing.
While there is no cure for eczema, there are several things you can do to manage the symptoms and keep your skin healthy. One crucial step is avoiding harsh soaps and detergents that can dry your skin. Look for products specifically designed for sensitive skin, and use them sparingly.
When washing, rinse thoroughly to remove all traces of soap from your skin. You may also want to moisturize after bathing to help lock in moisture. These simple steps can help ease the symptoms of eczema and keep your skin looking and feeling its best.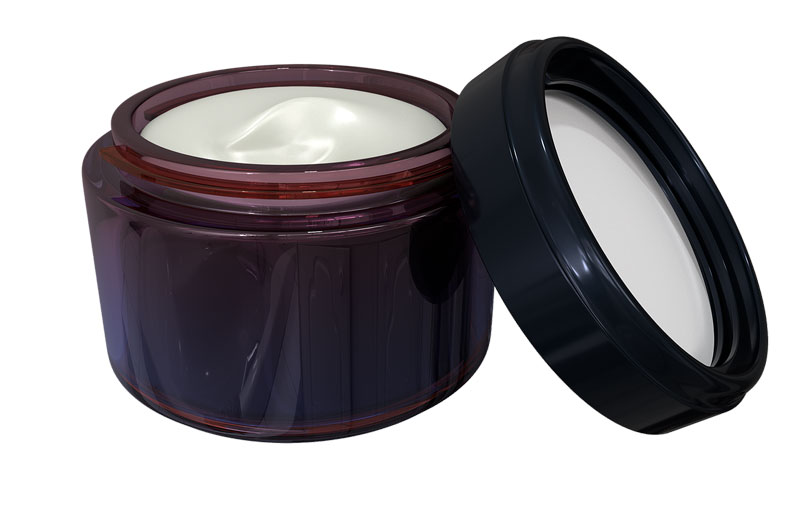 3. Apply A Cold Compress To The Affected Area To Reduce Inflammation And Swelling
When you have eczema, it's essential to reduce inflammation and swelling. One way to do this is to apply a cold compress to the affected area. A cold compress can help to soothe itching and pain, and it can also help to reduce redness and swelling. Wet a clean cloth with cold water to make a cold compress and apply it to the affected area.
You can also wrap the cloth in a plastic bag or place it in a sealed container before chilling it in the refrigerator for a few minutes. Apply the cold compress for 10-15 minutes at a time, and Repeat as needed throughout the day.
4. Take A Warm Bath With Baking Soda Or Oatmeal To Help Relieve Itching And Irritation
If you suffer from eczema, you know that the itch can be unbearable. Luckily, there are a few things you can do to find relief. One of the most effective home remedies is to take a warm bath with either baking soda or oatmeal. Both of these ingredients help to soothe the skin and relieve irritation.
Add a cup of baking soda or oatmeal to your bathwater and let yourself soak for 15-20 minutes. You'll notice an immediate difference in the way your skin feels. If your eczema is particularly severe, try applying a moisturizer or medicated cream after your bath. With regular use, you should see a significant improvement in your symptoms.
5. Consider Using CBD Oil
CBD oil is gaining popularity as a natural treatment for various health conditions, including eczema. Eczema is a chronic skin condition that causes red, itchy, and inflamed patches of skin. While there is no cure for eczema, CBD oil may help to relieve symptoms and improve the appearance of the affected area. CBD oil works by reducing inflammation and itching and promoting healing.
In addition, CBD oil may help to protect the skin by reducing the production of inflammatory chemicals. Considering using CBD oil to treat eczema, you must speak with your healthcare provider first. They can help you determine if CBD oil is right for you and recommend the best dosage.
Why Do People Choose CBD Oil To Treat Eczema?
CBD oil is a popular choice for treating eczema for several reasons. CBD oil is non-inflammatory, which won't aggravate the skin as other treatments can. Additionally, CBD oil is a natural moisturizer, so it can help to soothe and hydrate dry, irritated skin. It's also effectively treated for other inflammatory skin conditions, such as psoriasis and acne.
Some people find that CBD oil helps to reduce the redness and itchiness associated with eczema, while others find that it helps to clear up their skin completely. No matter the reason, CBD oil is becoming a go-to treatment for many people with eczema, such as Binoid CBD.
What Are The Significant Symptoms Of Eczema?
The significant symptoms of eczema are dry, itchy skin and rashes. The itchiness can be intense, and sometimes the rash will blister and ooze. Eczema can occur on any part of the body but is most likely on the face, hands, feet, inside the elbows, and behind the knees. In severe cases, eczema can lead to skin infections.
People with eczema often have a family history of the condition, which is more common in people with allergies or asthma. There is no cure for eczema, but there are treatments that can help to relieve the symptoms. These include moisturizers, anti-itch creams, corticosteroid creams or ointments, ultraviolet light therapy, and oral or injected medications. A few other variations of CBD oil involves CBD Lollipops.
Summing It Up
Eczema is a common skin condition that can cause significant itching and irritation. While there is no cure for eczema, several treatments can help relieve symptoms. Some of the most common treatments include moisturizers, topical steroids, and antihistamines. In severe cases, prescription medications may be needed.