You don't have to break the bank to be kind to the planet. By taking a few simple steps, you can reduce both your carbon footprint and your monthly bills. In this article, we'll share five eco-friendly ways to save money at home. While some of these suggestions may require an initial investment, they'll more than pay for themselves over time.
5 Ways to Be Eco-Friendly While Saving Money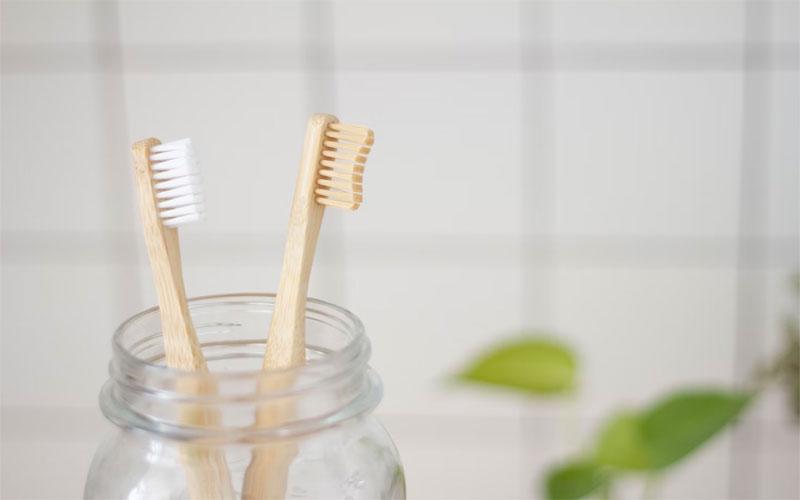 Install Solar Panels
Installing solar panels is an effective way to be eco-friendly and save money. Solar panels convert sunlight into electrical energy through mirrors concentrating solar radiation or photovoltaic panels. Although they require a sizable initial investment, solar panels pay for themselves over time by significantly reducing your electricity bills.
Many governments offer tax incentives or rebates for solar installations, making it more affordable to get started. And let's not forget the environmental benefits. Using solar power decreases our reliance on fossil fuels, which is great for the planet. If a full solar panel setup is too expensive, consider starting small with a solar-powered garden or pathway lights. They're more affordable and can still help lower your energy costs.
Buy Energy Star Appliances
When shopping for appliances like washing machines or refrigerators, look for ones with the Energy Star label. These appliances are designed to use less electricity and water. Although they may cost a bit more upfront, you'll save money in the long run through lower utility bills.
Not only do Energy Star appliances help you save money, but they're also better for the environment. They use resources more efficiently, reducing your overall consumption and decreasing the amount of greenhouse gasses emitted into the atmosphere.
Grow Vegetables
Growing vegetables is a smart way to save money. Think about it: you're already spending cash every week on vegetables at the grocery store. By growing your own, you only have to spend money once on seeds, soil, and maybe a few tools. After that, you've got a steady supply of vegetables without the constant cost. But saving money isn't the only benefit. Growing your vegetables also eliminates the need for transportation and packaging. This helps reduce your carbon footprint.
Switch to Reusable Products
Let's talk about single-use items we use once and throw away, like plastic bottles and straws. These items end up in landfills and oceans, hurting our planet. But guess what? You can easily replace them with reusable products. Replace plastic bottles with glass, aluminum, or stainless steel bottles. For straws and spoons, go for metal or bamboo ones. Even shopping bags can be swapped for cloth bags.
You might think that it'll cost you more, but you'll be able to save a good amount in the long run. Think about it. Buying plastic water bottles every day adds up over time, easily costing you hundreds of dollars a year. On the other hand, a reusable water bottle will only cost you $25 to $50 and last for years.
Invest in a Cool Roof System
Switching to roof cooling isn't just a trendy home improvement; it's a smart investment that can save money and make your home more eco-friendly. While traditional roofing materials like shingles or tiles heat up to 150 degrees on a hot summer day, a cool roof stays 50 degrees cooler. This reduces air-conditioning costs by 10% to 30% while also reducing energy consumption and lowering greenhouse gas emissions.
Key Takeaways
Making your home eco-friendly doesn't have to be hard. While some changes might cost a bit upfront, they will save you money in the long run. And the best part? You'll also be doing something good for our planet.
Here are five eco-friendly ways to save money at home:
Install solar panels to save money on your electricity bill and reduce dependence on fossil fuels.
Buy Energy Star appliances to lower utility bills.
Grow your vegetables to cut grocery costs and avoid transport and packaging waste.
Switch to reusable products to save money in the long run.
Invest in a cool roof system to lower electricity bills, save energy, and reduce air pollution and greenhouse gas emissions.