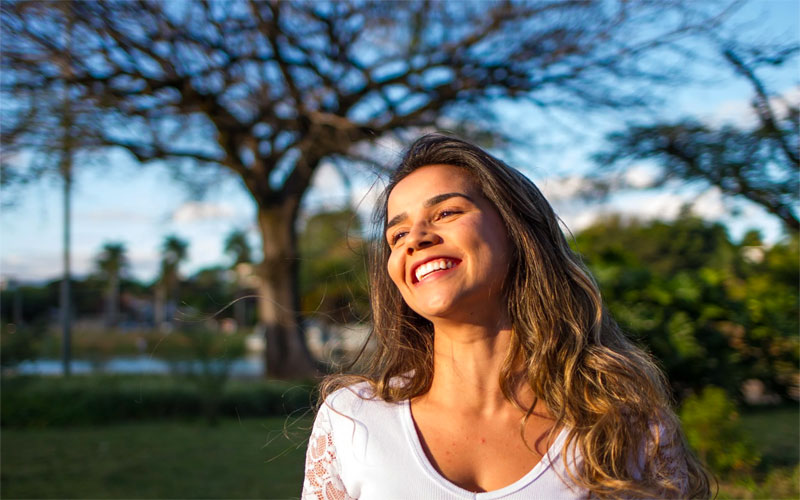 We're living in an age where it can be difficult to feel happy and confident in yourself. As always, we've got the usual photoshopped flawless models on TV, in film, on billboards, on magazine covers, and in storefront windows. But on top of this, we also have the average and real people we could look to for support editing the images they out of themselves online too. Then we have people posting their achievements and showing us their lives through rose-tinted glasses. Many of us are now aspiring to beauty standards and life goals that aren't realistic and that make us feel down about ourselves when we inevitably don't reach them problem-free and on a smooth path. But it really is important that you don't let the world knock your confidence. Here are a few steps that you can take to give yourself the boost that you need.
Believe in Yourself
Let's start by discussing how everything you see online isn't real. Sure, elements may be. But the vast majority of people only flaunt the good parts of their lives. Remember that everyone goes through their ups and downs and have faith in yourself to lead the best quality life that you can. You are capable and you are strong, so you will get by and thrive as long as you show yourself some patience and TLC.
Renew Your Wardrobe
Who doesn't love revamping their wardrobe? The clothes that we wear are often a reflection of elements of our interests, tastes, style, and individual character. This all, of course, changes over time. Revamping your wardrobe can help line up how you're feeling with the outfits you wear. From women's thongs to skirts, dresses, trousers, workwear, fitness wear and so much more, it's always worth sifting through your belongings and replacing anything that feels outdated.
Get Outside of Your Comfort Zone
Many of us get into the same old routine, doing the same old things, and find that we begin to feel down, bored or unstimulated. It's times like these that you need to take life by the horns and push yourself out of your comfort zone. This can boost your confidence in so many ways. Whether facing a fear so you can enjoy more activities and experiences, socializing and meeting new people, or doing things alone to strengthen your sense of comfort in yourself and your own company. Of course, avoid doing anything dangerous – this is logical and common sense. But as long as you're being sensible, there are always opportunities to push yourself outside of your comfort zone and feel much better and more capable!
Build a Support Network
People tend to feel a lot more confident when others support them. Make sure to invest time and effort into your relationships with others to build yourself a strong support network that can hold you up when you begin to doubt yourself or feel down.
Different approaches work for different people, but hopefully, some of the suggestions above will really help to boost your confidence levels!