Moms are among the busiest people we know. From working to taking care of the kids, they have very little time to care for themselves. But what if there was a way to relax and take care of yourself at the same time? A great self-care activity is making your own CBD face mask. It is common knowledge that a face mask is one of the easiest ways to relax and rejuvenate your skin.
CBD boasts of being a vital compound in beauty and health products. With the rapid rise in popularity, CBD infused health products are turning into a therapeutic jewel in the beauty industry. Once in a while, you need to add self-care days to your regiment. This helps in the recovery of all those long days and nights taking care of others.  It's time to find a way to repay yourself.   What better way than a CBD face mask! CBD features anti-inflammatory and soothing effects, which will be of benefit to your skin.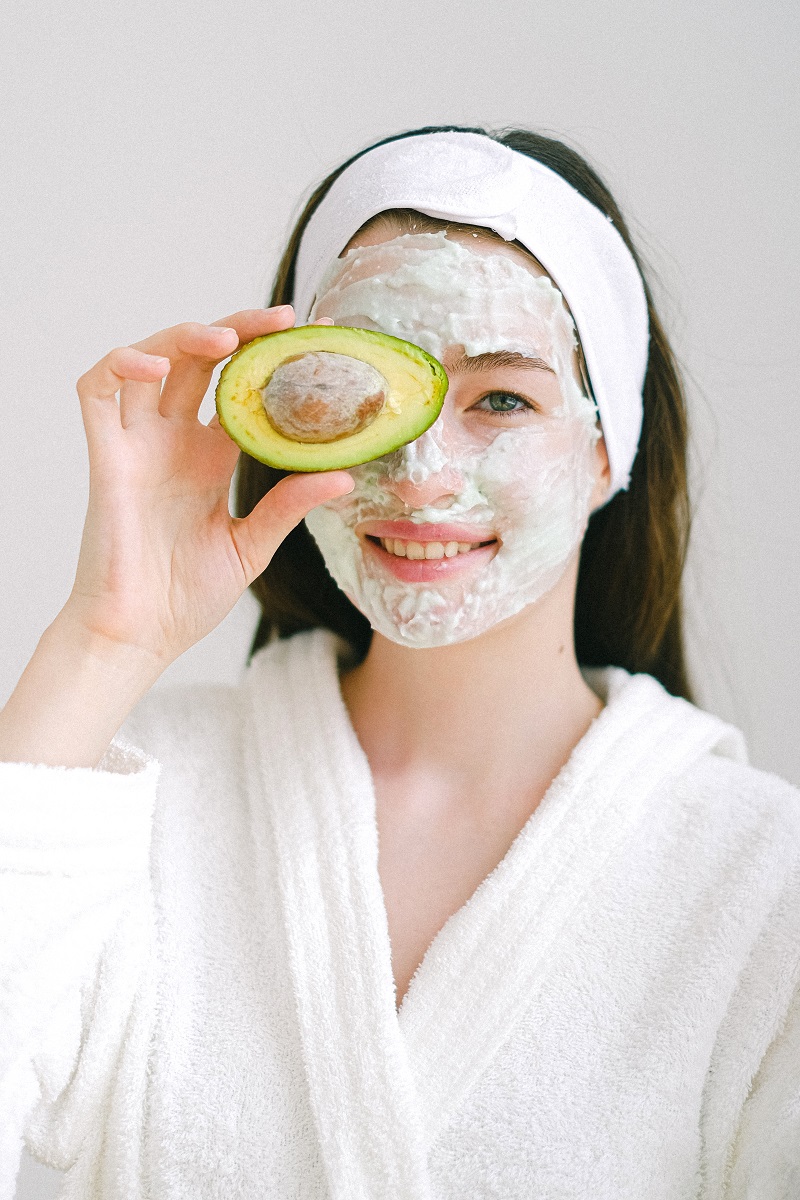 The following recipes are our top 3 CBD infused face masks you can make in the comfort of your own home:
Skin Brightening Mask
Targets: Discoloration
For: Normal skin
Busy all day running errands under the hot sun? This mask is for you! Yogurt is packed with healthy bacteria and lactic acid, which helps remove dull and rough skin cells and boosts cell regeneration for brighter, evident results. Lemon and turmeric are also handy in fighting pigmentation, and the CBD oil and honey feature antioxidant properties that are extremely beneficial to your skin.
Ingredients
2 – 3 drops CBD oil
1 tbsp. plain yogurt (full fat)
14 tbsp. lemon juice
1 tbsp. Turmeric
1 tbsp. raw honey
How to Prepare the Masks
Mix all these ingredients till they turn into a smooth paste. Clean your face, and then apply it. Turn on your TV, watch your favorite show on Netflix, or take a nap, something that will help you relax. After 45 to 60 minutes, lift the mask gently using a face towel and warm water.
Tip: Turmeric will leave stubborn stains on your fabric. Ensure to spread a towel over your shoulders before you use this mask.
Soothing Hydration Mask
For: All skin types
Ingredients
1 tbsp. raw honey
3 tbsp. ground oats
avocado
2 to 3 drops CBD oil
How to prepare
Mix all the ingredients to a smooth paste. Wash your face and dry it off. Apply it on your face and let it sit for about 15 minutes. Rinse your face using warm water, then dry using a towel. Follow this up with CBD oil and moisturizer for proper skin hydration.
Tip: Refrigerate the paste before applying it to achieve a cool, soothing effect. This is perfect for sunburns!
Raw Honey CBD Mask
For: Dry Skin
Raw honey is packed with nutrients that can deal with fine lines and heal acne. It features antioxidants and enzymes that leave your skin supple while warding off skin breakouts. Additionally, the fatty acids from the avocado will nourish and plump your face skin.
Ingredients
2 tbsp. ground almonds
2 tbsp. raw honey
2 to 3 drops CBD oil
Mashed avocado
How to prepare
Mix all the ingredients to a thick and smooth paste. Apply the paste on your clean face and let it sit for about 20 minutes. Using a face towel and warm water, wipe the mask off. Afterward, use unscented moisturizer and CBD oil.
Advantages of CBD masks
For moms with acne, CBD is known to help with the issue. Research shows that acne is an inflammatory problem. Though several factors cause acne, CBD masks will reduce inflammation and soothe your skin, which will decrease breakouts like acne and redness. Many studies confirm that CBD features anti-inflammatory properties once used on the skin. It's known to cause soothing effects that help your skin appear and feel better. Besides, CBD's calming effect will help regulate the production of sebum and prevent redness.
Since CBD is sourced from a plant, it's no surprise it has antioxidant properties. It helps your body remove toxins that flow to the bloodstream and pores with its antioxidant properties. Also, it helps ward-off aging signs resulting from free radicals on your face skin.
At times, as a mom, you suffer from headaches due to fatigue. CBD facial masks help relieve you of this pain. Its anti-inflammatory properties reduce the pressure between your face and skull, while the face mask reduces the headaches you experience and aids in lessening the discomfort.
The other significant benefit of utilizing CBD masks is because of its calming effects. The soothing and skin-normalizing effects are handy in reducing issues such as skin sensitivity, redness, and skin reactivity. Daily environmental stressors affect all skin types, and the calming effects of CBD will aid your skin to remain on point.
Hydration is another incredible benefit that comes with using CBD face masks. It is intensely hydrating, which means it infiltrates numerous skin layers. Once your skin is hydrated, it appears and feels healthier. CBD masks will leave your skin soft, hydrated, and rejuvenated.
Considering how busy moms` schedules are, they rarely find time to go to the spa. As a mom, you need to remember to make time to relax and feel good about yourself. Homemade CBD face masks are a fantastic way to take some time off, relax, and take care of your skin. They are the ideal easy way to have some at-home spa time.