When you notice dry patches, inflamed skin, itchiness, or skin that feels irritated, it can be uncomfortable at best. And, unfortunately, it doesn't take long before you'll inadvertently start scratching, causing damage to the skin. Once the skin is damaged, it is open to infection, and the situation can be even more uncomfortable. 
The first part of taking care of your skin is understanding it properly. Every person's skin is different, so you'll need to understand what yours needs in order to make the process of hydration and care easier. 
Our skin barrier is made up of ceramides, fatty acids, and cholesterol – but if any of those are imbalanced, lacking, or deficient, there can be a noticeable dryness on the skin. Those three things are what keep the moisture locked in and our skin looking healthy and hydrated. 
Any damage or a drop in what our skin needs will show up quickly and can take some time to fix. Interestingly, just a few changes to your lifestyle and skincare can undo any damage that the skin barrier has taken.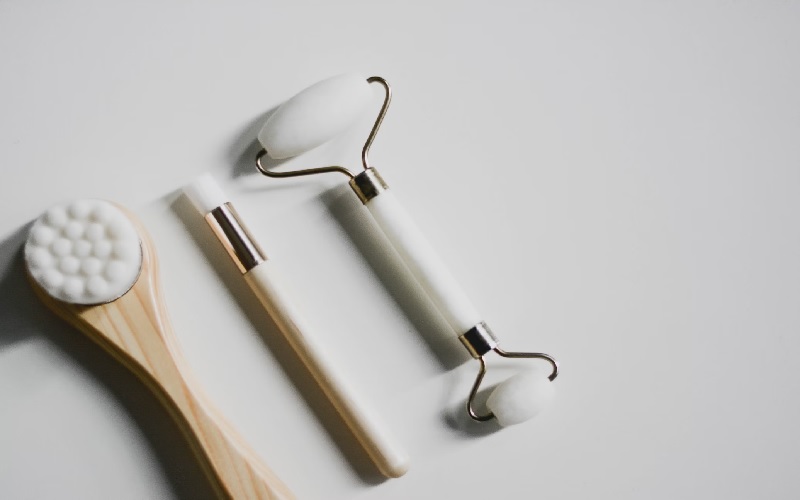 How can you work out your skin type?
Here is a quick-fire guide to working out what type of skin you have: 
Oily skin can be very shiny but still look and feel dry – makeup doesn't tend to last on oily skin, the pores might be enlarged, and you might get blackheads a lot. 
Dry skin looks and feels dry and tight. It might be flaky and scaly, and if you run your hand down your arm, it might leave a dusty-looking patch behind. 
Acne-prone skin will often have bumps and pustules, look inflamed, and can even be painful to the touch. Acne-prone skin can often heal slowly, and flare-ups can be anywhere on the body. 
Sensitive skin will react to certain chemicals and other outside irritants. Sensitive skin is easily irritated, often red, and it can sting or burn when there are active and strong ingredients in products used. Although sensitive skin isn't exactly a skin type, it is something that does require attention. 
Mature skin tends to lack elasticity and become dryer or more wrinkled without hydration; as we age, skin tends to look and feel drier. 
Combination skin is both dry and oily, which means for most people, you'll get symptoms of both at the same time – and it can be confusing to try and care for.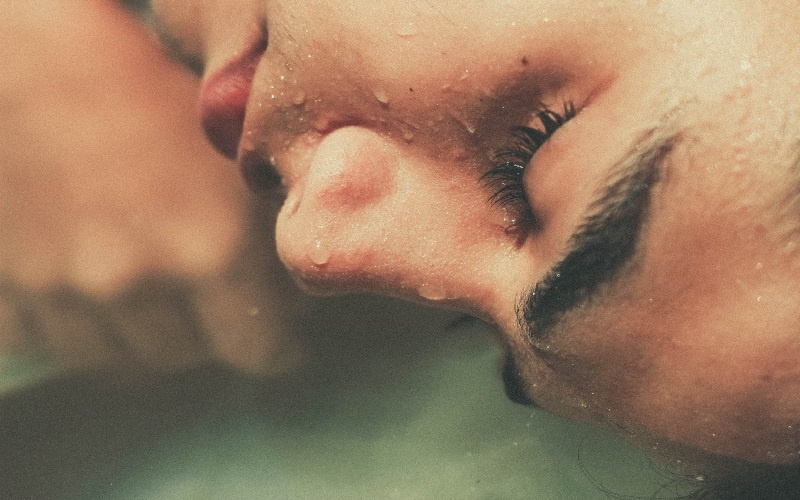 How can you test your skin's hydration level? 
Understanding where your current hydration level stands can make it much easier to plan your care routine. The simplest trick to check your skin's hydration is to pinch it! 
Pinch a little of the skin on the back of your hand and see how long it takes to snap back. If it stays tented for a second or more, you need a lot of hydration. You can also use the area where your cheek meets your under-eye (or eye bag). 
Can you hydrate your skin quickly? 
Yes, you can, but you need to make sure that after you have done the initial hydration, you keep it up, or you will end up suffering from the common signs of dry itchy skin again. You can see a significant improvement in your skin's hydration levels in as little as three days, but it takes longer for it to make a whole-body impact (inside and out). 
What is the best plan to hydrate skin quickly? 
Invest in a silk, satin, or bamboo pillowcase and some zinc before you get started. 
Whatever day you start, you need to start from the evening before. The focus is not just on what you put in your skin but on what you consume and how you treat your body. 
The night before your hydration plan kicks in, you need to get at least 8 hours of sleep to help with the healing process. 
Limit your coffee and tea for the next few days, and increase your water intake. 
Put on your silk, bamboo, or satin pillowcase – it reduces friction and is non-abrasive. 
Check the labels on all of your creams and makeup; anything out of date needs to go! 
Sleep early tonight. 
For the following day: 
Set your alarm so that you get around 8-9 hours, as this helps the process of skin healing by giving your body time to do what it needs to overnight.
Eat fatty fish like salmon or tuna and plenty of lush vegetables.
Snack on nuts and seeds.
Flax seed is great for omega-3 (which is great for skin).
Drink the same amount or more water; you might find you are more naturally thirsty today because that tends to be what happens when we give our body a bit more of what it needs. Your thirsty signals might kick in a bit harder. 
If you notice any particularly dry or irritated patches, a cream infused with zinc can help them heal. As well as zinc creams, a zinc supplement might help with collagen production – to help the repair process. 
Start to look at ceramides, acids, lipids, and skin oils. 
Before you go to sleep, put on a hydrating night mask (you can also use aloe vera or coconut oil). 
Go to bed in time to get at least 8-9 hours sleep. 
Day three of the kick-off: 
Stick with an early wakeup.
In terms of food, fish, olive oil, sweet potatoes, and dark leafy greens are ideal. 
Today, you should start to see an improvement in your skin, but if not, Vaseline is still one of the most highly recommended ways to keep your skin looking healthy. Applying this after a shower will lock in moisture, and it can prevent water loss by almost 100%. 
Follow the rest of the routine down to a T. 
That routine will be what you should stick with, although you might want to add some extra moisturizers into your routine. Acids like hyaluronic acids have been shown to improve the look of skin and increase hydration.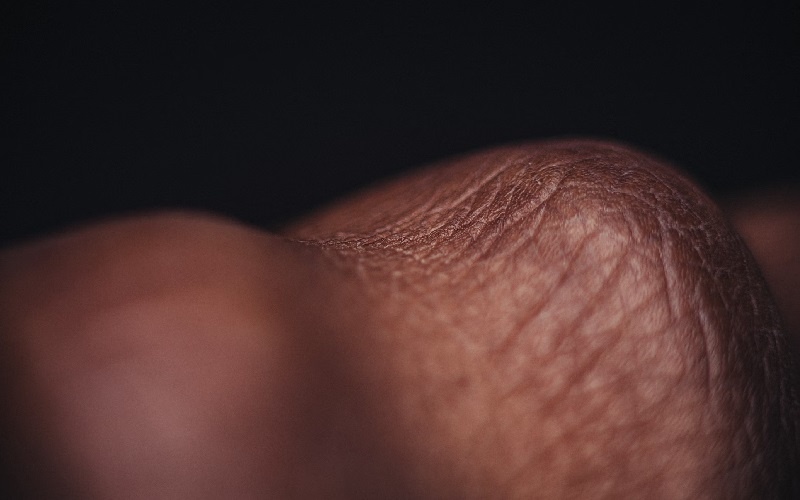 What should you add to your diet to improve skin moisture?
There have been a few foods mentioned above, but what you eat has a significant impact on how you feel and your skin's health and hydration. Here is a wide range of things you can eat to make sure that you are getting the right nutrients to support your efforts to have better skin. 
Vitamins to look for A, C, D, and E, and minerals Zinc and Selenium. 
Foods that are high in those vitamins and minerals that are great for skin: 
Turmeric is great for reducing inflammation, and topical application can help with acne as it has antibiotic properties.
Green tea is high in antioxidants and can help the skin look smoother and help with elasticity.
Yellowfin tuna is packed with selenium and can help with skin conditions like psoriasis.
Avocado is a great source of omega-3 and can reduce itchy skin (although you can exchange this for a fish oil supplement).
Oysters have a high amount of zinc in them and can help stop skin drying out; oysters also have vitamin C, so the combination is great for reducing acne, and they have antibacterial properties. 
Bake beans have a high level of zinc in them, too.
Cod liver oil is an ideal source of vitamin D, D3, and D2 – helping to relieve the symptoms of dry skin and reducing inflammation. 
Beef liver is a great source of vitamin A; in fact, a 3 oz portion can contain about 731% of your daily requirement. 
Red peppers, the sweet ones, have a large amount of vitamin C in them and help repair damage, increase collagen, and reduce the appearance of wrinkles. 
Sweet potato is great because it can help with iron levels (energy) and vitamin A for skin protection and contains 156% of your daily vitamin A requirement. If you are eating a single baked sweet potato, that is enough vitamin A for the day. 
Oat milk is a great source of vitamin D and can help skin keep its moisture. 
Is bathing often bad?
Bathing too often in a hot bath can have a negative impact and dry the skin. The hot water leeches the moisturizing oils from the skin and leaves it feeling tight and dry. There are a couple of things you can add to your bath to help your skin, though. Oatmeal bath is shown to have a positive, soothing effect on already dry skin, and it can reduce inflammation, too. 
Lips
Your lips can be an indicator of dehydration, or you need to increase your external hydration efforts because they will look dry, chapped, and cracked pretty quickly. Use a nourishing oil, and pay attention to what irritates them. 
As a final but incredibly important point, you should be using sunscreen every day – it is the best way to limit the amount of damage that your skin will get from the sun. 
Having days dedicated to pampering your skin can also be a big dose of moisture and care, not to mention it can do wonders for reducing stress and improving your mental health: The DIY Day Spa – 5 Salon Services You Can Do at Home.