Hopefully, you enjoyed my first post in my Palm Beach Zoo Series. As we were walking through the zoo the kids around us were so excited to see a peacock roaming the zoo. Peacocks are so beautiful, it would be awesome to see one with their feathers in full bloom.
Peacocks, the male peafowl, show their feathers to court peahens, the female peafowl. Fanning and displaying the tail is part of their mating routine and determines which peacock a hen mates with. She chooses her mate based on the quality, size and colors of his tail feathers…source.

MAJESTIC PEACOCK: Palm Beach Zoo Series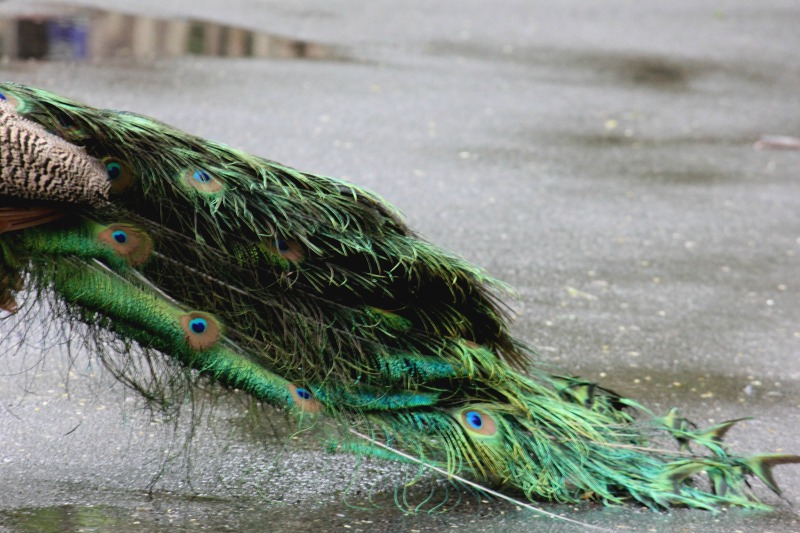 Did you know that when you spot a peacock with its gorgeous feathers you are looking at the male of the species? Peahens are the females of the species, they are smaller and mostly brown and white, though with emerald necks and the same fabulous head crest.
We hope you are enjoying our Palm Beach Zoo Series: