The 1960s brought us the spectacle of the first man on the moon, and this fervor for exploring new frontiers extended to home décor. The world was swept up in the space race, while technology and design advanced back on planet Earth. Humans were evolving socially and starting to think, dress, and design outside the box.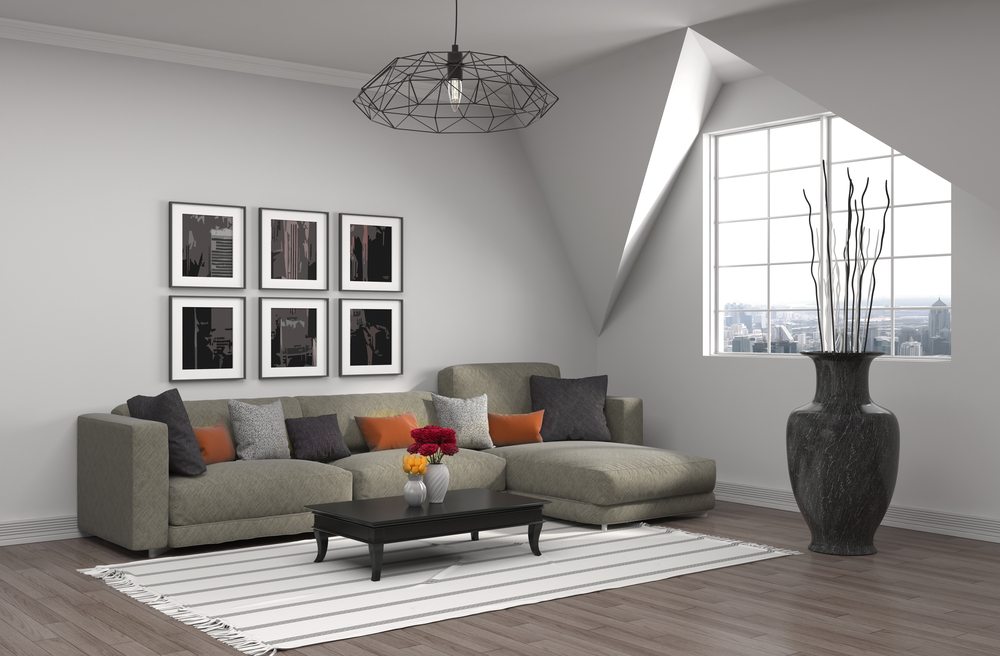 Do you find yourself gravitating—pun intended—toward this bold era for design inspiration? If you want to put the emphasis on space when it comes to your living space, read on to learn more about some '60s elements that will bring back just the right amount of nostalgia.
Bright and Busy
If you want to have a space-age living room, you can kiss pastel and neutral tones goodbye. The '60s ushered in bright colors and bold patterns at every turn. A look through the popular Pantone shades of the decade provides great insight: Hot Pink, Vermillion Orange, Grass Green, Lemon Chrome, Cyan Blue, and Bright Violet. Don't be afraid to incorporate bright, natural hues with the patterns of the time, like paisley, florals, and tie-dye to ramp up the authenticity of your vintage living room.
Flat-Pack Furniture
You're in luck; flat-pack furniture is back in and more chic than ever. Of course, the best way to utilize this utilitarian Scandinavian throwback is by picking up a few investment pieces from designers who are doing it right. The Guardian recently noted that self-assembly furniture, a trend that proved to be prevalent throughout the '60s, is making its way back into the limelight thanks to a resurgence of designers making quality models that provide the desired aesthetic.
Non-Traditional Seating
Consider plastic and vinyl in shapes that break the mold. The 1960s were all about pushing back against tradition, and this includes doing away with stuffy sofas and run-of-the-mill armchairs. As the Economist writes, a popular 2016-2017 museum exhibit in London covering the counter-culture of the '60s even invited guests to sit down in bean bag chairs as part of the experience. There is a certain informality that you can capture through avant-garde furniture, whether it's an egg-shaped chair or a scattering of bean bags on the floor.

Shapely Lamps
Lighting fixtures are the closest thing that humans have to stars, planets, and galaxies at our fingertips. It only makes sense that your choice in lamps plays a paramount role in expressing your 1960s proclivities. When it comes to bringing the mysteries of the universe right into your living room, nothing seals the deal better than strategically placed George Nelson Bubble Lamps. Thanks to lightweight, opaque materials, these bulbous lamps emit a pleasing glow, and contrast exquisitely with more traditional décor.

Wall Coverings
If you want to go full '60s, the walls are just as crucial as what's between them. According to BBC, getting the look could involve veering away from wooden furniture and looking instead of wooden wall covering. Or, you could go the daring route and opt for bold, psychedelic wallpaper. Swirled patterns are a plus, and don't worry too much about clashing colors. That's all part of the charm.
Textured Rugs
Shag rugs have become infamous over time, probably because they are so distinctive that it's an undeniably attention-grabbing choice. While putting a high-pile rug into a conservatively decorated room might look over the top, these floor coverings work well in the context of an intentionally space-age living room. One of the added benefits is the sheer coziness that it provides on the feet.
The most important aspect of crafting your space hub room is to have fun. It's supposed to be playful, whimsical, and memorable. Your gatherings will take on a life of their own thanks to the contagious energy and many talking points that a well-crafted space-age room delivers. If you live in the San Francisco area check out these rugs in san francisco.