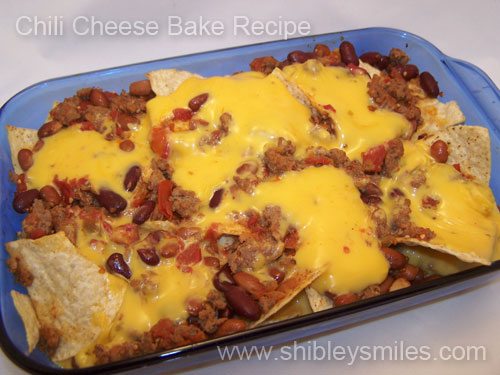 This by far is my best VELVEETA® and Ro*Tel® yet. This turned out better then I could have imagined. I am officially replacing the tomatoes in my Award Winning Chili Recipe with Ro*Tel®. This was a fun and tasting recipe. We combined chili, tortilla chips, and of course VELVEETA® . Today we have a special treat for you a little video presentation of our creation. Please excuse the unprofessional videographer and interchangeable use of words like the word oven for stove.
Ingredients
Chili
2 Medium Onions
1 lb of turkey, turkey sausage, hamburger (your choice of meat)
1 can 28 oz can RO*TEL® Diced Tomatoes & Green Chilies, undrained
1 can 15 oz kidney beans
1 can 15 oz pinto beans
1 cup fat-free, low sodium chicken broth
2 Tbsp Chopped Garlic
2 Tbsp Chili Powder
1 Tbsp Oregano
1 tsp Ground Cumin
1 tsp Mustard Powder
Casserole Fixings
Bag of choice of tortilla chips
8 oz VELVEETA®, sliced
Step 1
Coat frying pan with cooking spray. Cook onions over medium-high heat until soft or just starting to brown. Add ground turkey and/or sausage and cook until no longer pink.
Step 2
Transfer into a dutch oven or crock pot (I like to use the crock pot and let it cook for a while). Add RO*TEL® Diced Tomatoes, kidney beans, pinto beans, broth, garlic, chili powder, oregano, cumin, and mustard powder.
Step 3
Bring the a boil over high heat, then reduce the heat to low. Cover and simmer for 20 minutes. If you are using a crock pot you can just put it in and let it cook/simmer until you are ready to eat.
Step 4
Once chili is ready you can layer your casserole by placing a layer of tortilla chips, chili, and sliced VELVEETA®. Repeat all three for a second layer
Step 5
Cook at 400 degrees for 5 minutes or until cheese is melted
Step 6
Garnish with toppings of choice such as sour cream, jalapenos, tomatoes, etc.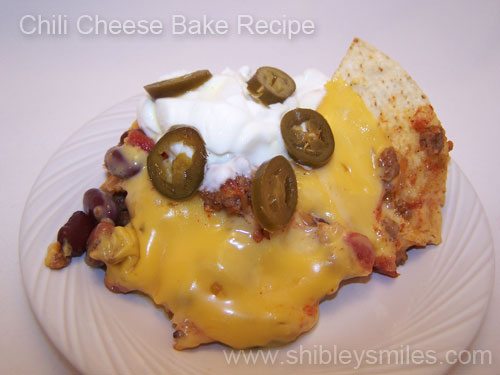 VELVEETA® and RO*TEL® are hosting an amazing sweepstakes to encourage simple, easy weeknight family meals and entertainment ideas. Winners will be picked each week, and the more points you collect the more chances you have of winning! Grand prize winner will receive $15,000!
This is a sponsored conversation written by me on behalf of VELVEETA/RO*TEL. The opinions and text are all mine.