Of all the different security cameras within our home by far my favorite camera is Arlo from Netgear. Why do I love this camera system so much? One of its best selling points is that it is wireless. This makes placing the camera so much easier. I have a camera in my kitchen, it views my family room area where we are most of the time. This allows me to see that my boys are home and are fine.
However recently my mother came over and decorated my kitchen cabinets for me and my camera and wires just didn't fit into the decor.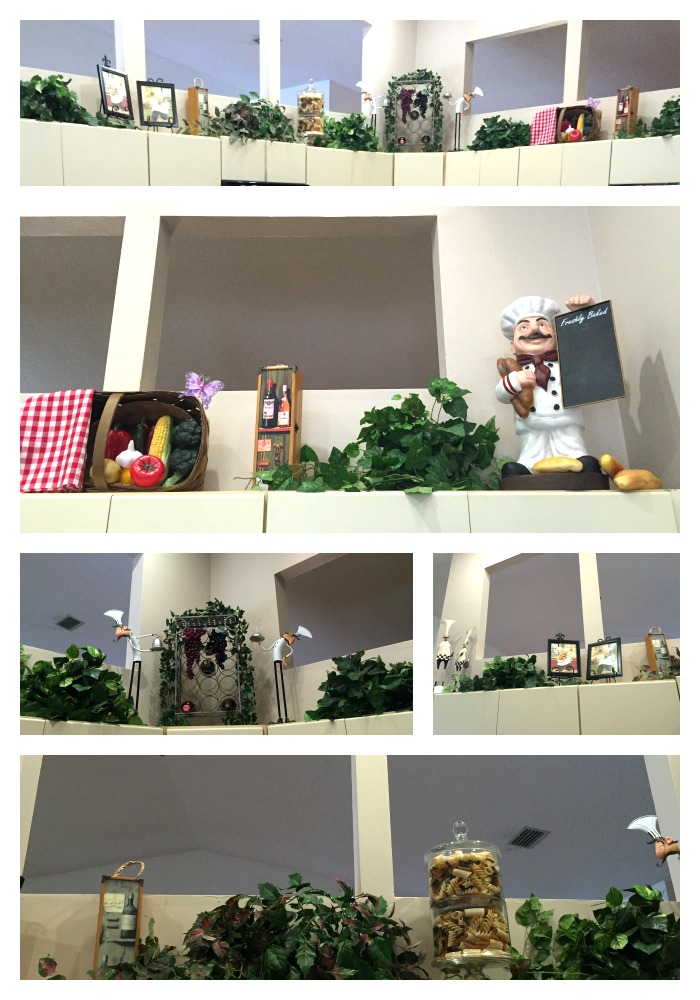 With the Arlo system being wireless I no longer had to figure out how to hide the cords. In fact, we don't even really notice the camera at all.
Arlo Home Security System
The Arlo Home Security System has many other features, beyond the fact that it is wireless
HD Camera
Waterproof
Night Vision
Motion Alerts
Cloud Storage
I mentioned that it has night vision, as I write this article it is 8pm at night so it is currently in night vision.
Arlo Home Security Night Vision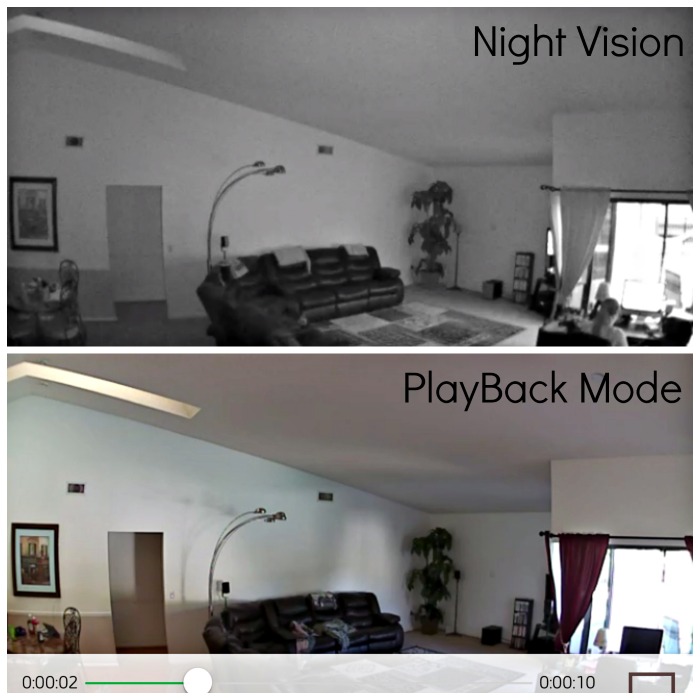 The top photo is in night mode, while I write this article, and the bottom photo is in playback mode from an earlier time in the week. As you can see the camera covers a wide area from my kitchenette, family room, and office. The way the Arlo Home Security System works is the base is hard wired into  your internet. Our is currently locate in the corner of the room (by that tree). It can support up to 5 cameras.
We currently have two cameras attached to the base with the second one monitoring our pool area.
While both of our cameras are sitting on a shelf of some sort the cameras also come with mounts. If you would prefer to mount your camera in a corner of your home, outside the front door, or just about anywhere you have the option. What is cool is even if you mount your camera you can move it. You are thinking how can I mount a camera into a wall and still move it. This is because the mount is a large and strong magnet. The camera sticks to the magnet, which means you can remove it at any time. This is great when you have children or are going away on vacation. I may want to monitor my garage or a different area in my home when I'm away. Or if I have children playing in a different room I can move the camera to that room.
This is all great but how much is this going to cost you per month? That depends on you! Currently I am on the monthly basic plan which is…..FREE!  Yes you heard me right FREE.
Arlo Home Security System Basic Service
7 days of Cloud Recording (up to 1GB of storage)
Up to 5 cameras
1 Base Station
Standard Support
Arlo Home Security System Premier Service
30 days of Cloud Recording (up to 10 GB Cloud Storage)
Up to 10 cameras
1 Base Station
Unlimited Support
$9.99/a month
Arlo Home Security System Elite Service
60 days of Cloud Recording (up to 15 GB Cloud Storage)
Up to 15 cameras
Up to 3 Base Stations
Unlimited Support
$14.99/a month
There is a plan for everyone depending on your needs. For us the Basic plan is perfect. I just told my husband of all the cameras in our home the Arlo cameras are by far my favorite. I can check in whenever I want. I can move them to wherever I need them. Oh yeah, did I mention they are waterproof? This means you can even mount them outside. Since my husband wants to put a TV outside this would be a great option.
There are also many different settings you can set for your Arlo camera. For example my camera is set to record on motion. It is set to delete oldest files to make room for new files. I've asked it to notify me when the battery is low and when my storage is full.