I know I am probably cutting it close since my son is graduating in less then two weeks, but we just got in his high school graduation announcements we ordered from Basic Invite. Wait did I just say we ordered? Like my son actually helped me decide. One thing his wife will love about him is that he is very easy going. It isn't that he doesn't care because he does want to send out announcements, he is just fine with whatever I decide, see his future wife will be happy.
I had a hard time decided what announcements I wanted to purchase because I only wanted an announcement, not an invite. Basic Invite has a nice assortment to choose from by many of them were photo announcements. I don't have a lot of good photos of my son, he is not much for picture taking at his age. However I did end up with an announcement that allotted for some small photos. I decided, with my husbands help, to do an announcement that showed a little of his progression from pre-school graduation to high school graduation.
Thankfully my son liked the announcements. I was a little afraid he wouldn't the multiple photos but he liked how it turned out. I was able to personalize the announcement to match his school colors as well.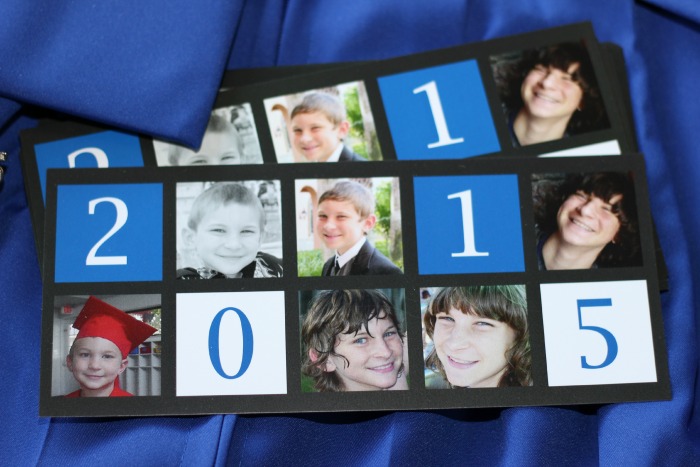 Now we need to address them and get them mailed out. When ordering your high school graduation announcements you can also have the envelopes labeled with your return address making the addressing just a little easier. I thought I had ordered this for the graduation announcements but it turned out I had gotten my envelopes backwards and instead ordered it on the thank you cards. In addition to the announcements we also ordered Thank You cards. The nice thing is they are not graduation themed so he can use the left over for years to come.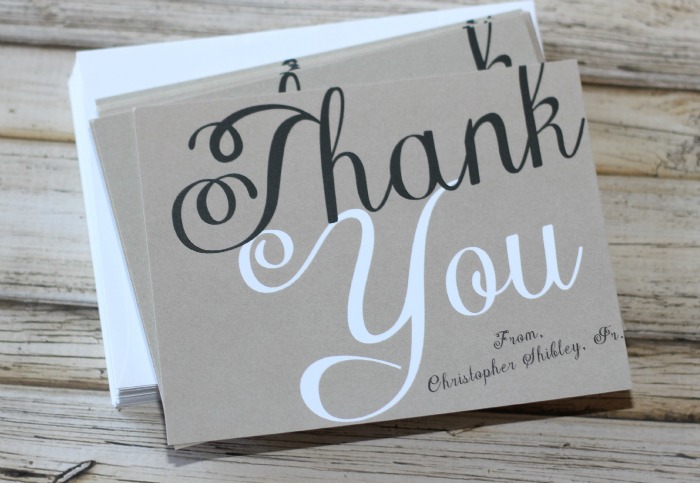 I had also been meaning to order thank you cards for Shibley Smiles. There are times when I'm mailing out a gift card or want to express my thanks to someone that has really gone that extra mile. So I ordered a simple thank you card that I can use for Shibley Smiles or even on a personal level.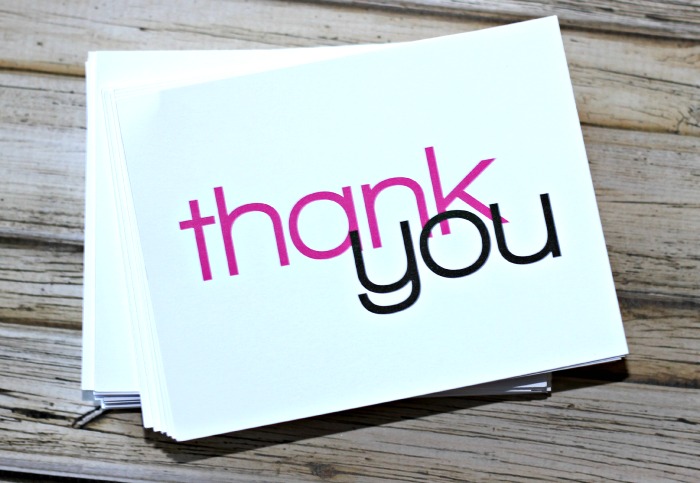 I think they all turned out great and I love that we can use the thank you cards for any occasion. Now I just have to figure out how I have a son that is graduating high school!