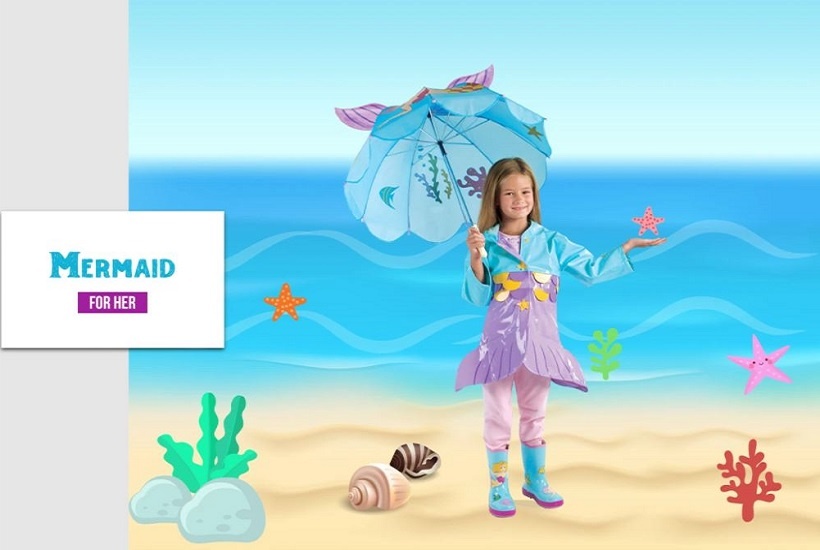 If you haven't heard of the site "Kidorable" you should definitely get to know it. They have the cutest rainwear for children. Their product line includes raincoats, boots, umbrellas, backpacks, towels, and more. What makes them so cute is the many unique designs such as Lucky Cat, Lady Bug, Pirates, and more. Each item in their Kidorable rainwear product line comes in each design so you can purchase any or all that you want to make a beautiful set.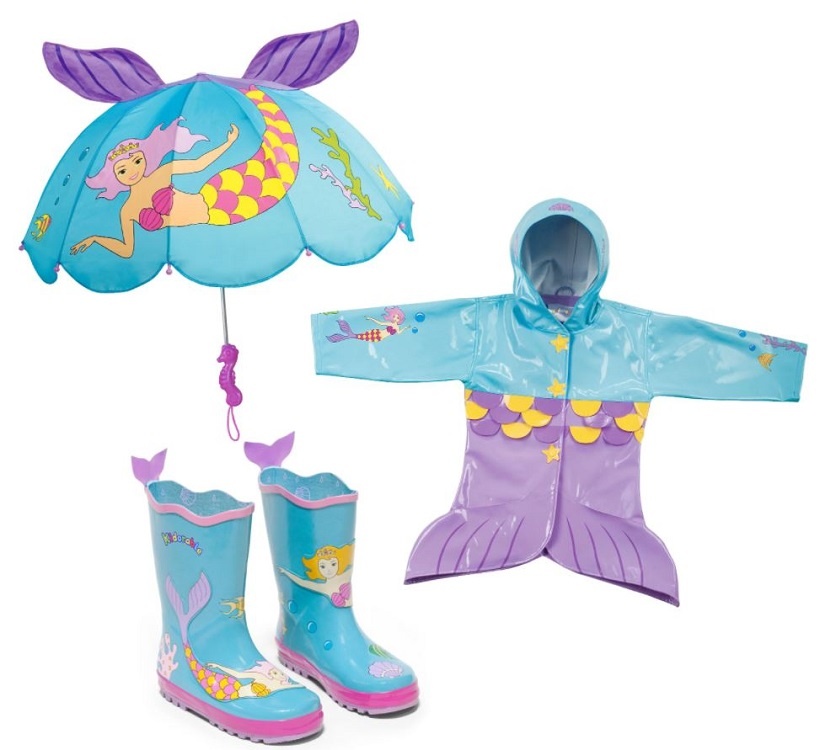 "Kidorable delights both children and the adults who love them by transforming everyday, functional kids accessories into objects that excite their imaginations and enrich their lives at play. From rainwear to backpacks to knitwear and towels, Kidorable speaks to the precious spirit of childhood."
We are excited to participate in a review for Kidorable. With so many designs to choose from selecting just one was tough. Since the Kidorable rainwear was for my daughter she had the final decision making. After browsing the many different collections she decided on The Mermaid Collection (pictured above).
We received the Kidorable raincoat which I purchased a little bit bigger to allow for room to grow. Because the Kidorable rainwear is made out of a very sturdy material I know that it will still be in good condition until she outgrows it. There is a small lining within the raincoat that makes it much more comfortable than your average raincoat. My daughter's favorite part was the backpack that she plans to use as a lunchbox for school.

"Kidorable" cares about your children, they want to honor them on their birthday. Join their birthday club and thirty days before your child's birthday "Kidorable" will send them a free gift, plus a special offer only available to Kidorable Birthday Club members. Don't stop there, sign up for their newsletter to be the first to know about new Kidorable rainwear products.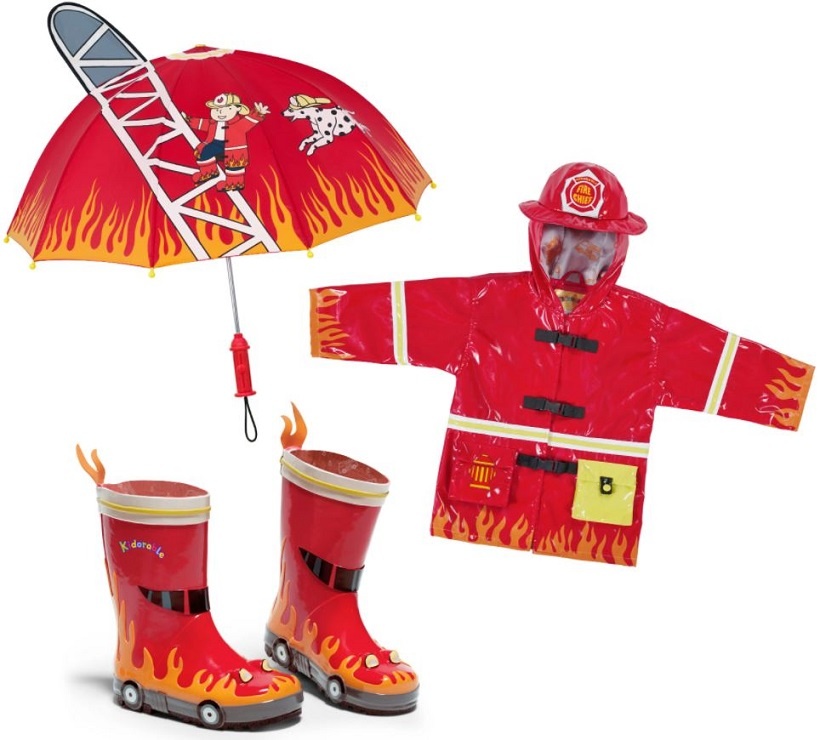 If you are on a budget and don't want to spend a lot of money or are looking for an inexpensive gift "Kidorable" also has an outlet store. The items in this store are retired product lines that you can purchase at a discounted price. I highly recommend "Kidorable" products the quality is excellent and their product lines are adorable!