My son has been enjoying the new game Mystery PI Stolen in San Francisco. We were honored to be given the chance to preview this game before its release. This is just one of many games we own, as gamers, we have games in all forms, PC, Playstation, Xbox, Apps, you name it we are playing it.
I asked my son to review the Mystery PI Stolen in San Francisco game for me because he never seemed to give me a chance to play. My children LOVE games that involve finding hidden objects, and it is a game that we can often play together as a family.
Mystery PI Stolen in San Francisco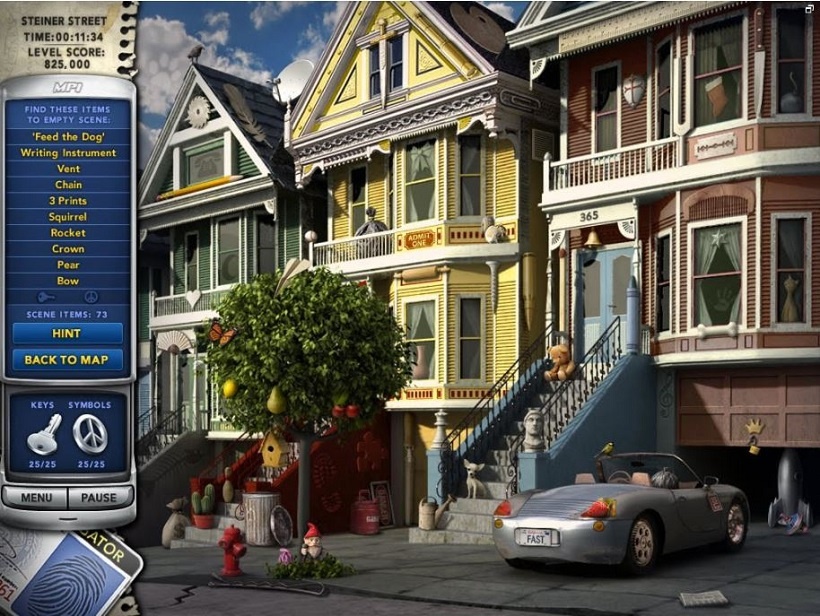 The mystery behind the game
"Since San Francisco is sometimes affectionately dubbed the Golden City, we thought it was the perfect setting for a gold heist. Glittering and gritty locations alike make this seek-and-find mystery a fun adventure for the whole family," states Duncan Magee, co-director and co-founder of SpinTop. "We focused our efforts on creating the best visual locations ever to keep our millions of Mystery P.I. fans happy. We've always kept our artistic standards high, and I think we've exceeded them with Stolen in San Francisco!"
In Mystery PI  Stolen in San Francisco, $250 Million in solid gold has been stolen from an armored car. The gold's owner has hired you, the world-famous Mystery PI, to find & return the gold before the trail goes cold. Seek and find over 2100 hidden objects in 25 amazing San Francisco-centered scenes to track down the stolen gold! Locations include the Golden Gate Bridge, Alcatraz, Haight-Ashbury, Fisherman's Wharf, and many more.
Mystery PI Stolen in San Francisco features three enthralling ways to play: In 'Find the Stolen Gold' mode you must find clues that will lead you to the gold. Collect all the Keys & Peace Symbols to unlock two bonus game modes: Unlimited Seek & Find and a Match-3 Bonus game. Go for a 'Perfect Investigation' and speed bonuses to maximize your points to become a Master P.I.!
The graphics are fun and keep you entertained and engaged: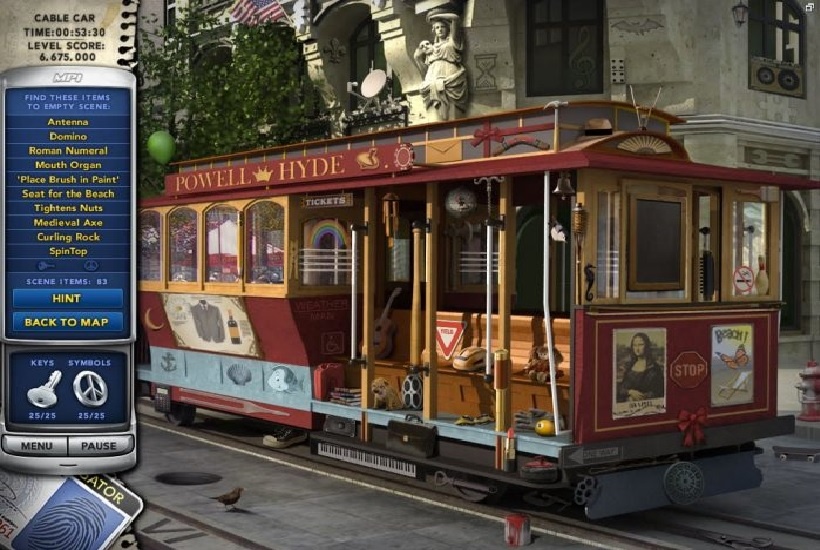 Since my son seemed to play non-stop in between finishing homework, bathing, and eating he has already finished the 'Find the Stolen Gold". He said one of the features of this mode that he liked was at each of the 25 levels you had to find a key, peace sign, and flashlight in addition to the hidden objects assigned to that level. At the end of each level, you have to solve a clue to advance and find the hidden gold.
It was not just my son that played this game at times I would walk by the family room and all three kids were searching for the hidden objects. The boys would tell my daughter, who is much younger, what to look for and they would all search. The good thing is the game is not over yet, there are additional modes and features that my son has not yet explored. He fact he has already asked me when I will get off the computer so he can play!
Key features of Mystery PI Stolen in San Francisco include:
More than 2100 cleverly hidden objects to find.
25 stunning San Francisco locations to explore and investigate.
3 fun game modes: 'Find the Stolen Gold' plus two Unlimited game modes
7 unique mini-games: Match-3, Word Search, Circle Rotation,
Spot-the-differences, Jigsaw plus a unique final puzzle.
Locate the secret Keys and Peace Symbols to unlock two Unlimited game modes.
You can purchase it at Amazon