I have used protein powder to supplement my protein intake for many years. It is an easy way to add protein to my diet whether it is in a protein shake, along with clean energy supplements whether it is in a protein shake, adding to a recipe, or used for dipping fruit. One day browsing my Facebook feed I came across a new company, or at least new to me, called VADE Nutrition, and clicked on the link to learn more. Now that I have tried VADE Nutrition protein I wanted to share with you my VADE Nutrition review and specifically the VADE Nutrition dissolvable protein packs.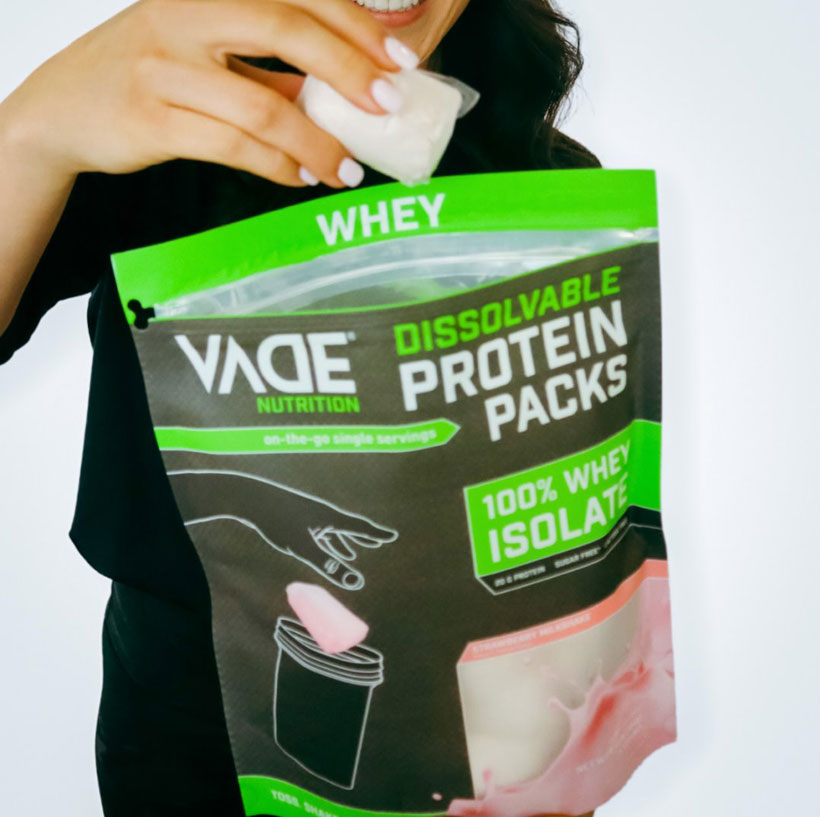 VADE Nutrition Review
VADE Nutrition was featured on the show Shark Tank. This was a factor in why I decided to check out VADE Nutrition, I wanted to see how they did. I ordered the sample pack of the dissolvable protein packs, which included each of the chocolate, vanilla, and strawberry protein packs. My first thought was WOW these are sweeter than any other protein powder I have tried. Before trying the VADE Nutrition dissolvable protein packs I have been faithfully using Optimum Nutrition Gold Standard Whey Protein.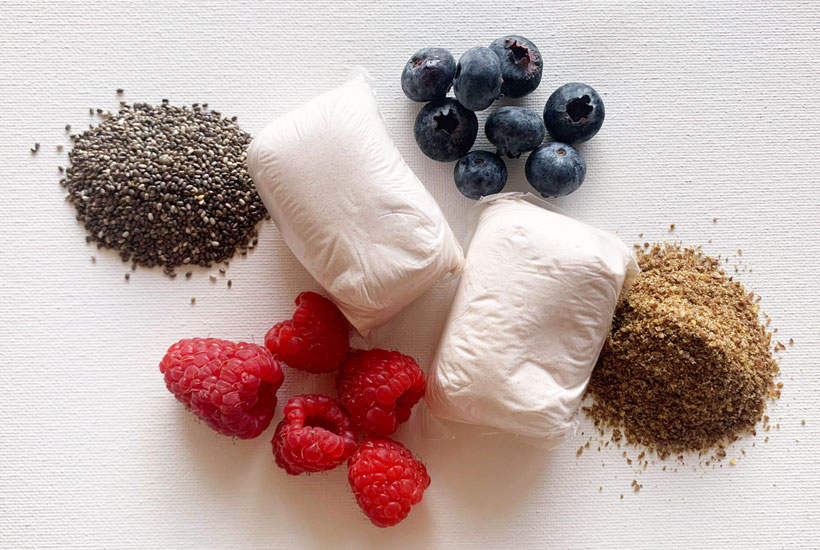 Protein powder taste
I have to admit I wasn't immediately sold on the taste of the protein powder. I appeared to be in the minority after reading reviews that stated how much people enjoyed it, and that it was the best protein powder they had ever tasted. What I had a hard time with was that it just seemed too sweet whether I put it in water or milk. However, when I got to the strawberry flavor (which is usually never a flavor that I order) I actually found that the sweetest was just right. My overall thoughts about the taste are the chocolate and vanilla flavors were too sweet, however, the strawberry was pretty good.
Dissolvable protein packs review
One of the unique features of the VADE Nutrition protein is that they come in dissolvable protein packs. This makes them convenient to grab and go without having to scoop out a serving and place it in a shaker, container, or bag. You put the dissolvable protein packs into your shaker and shake. The pack dissolves and the protein powder mixes with your liquid of choice. I have read some reviewers say it didn't dissolve well or mix well in the shaker. I did not find this to be a problem at all. I usually use my Nutri Bullet to make my shakes, but I have used just a shaker (with a shaker ball) to mix my protein powder and had no problems.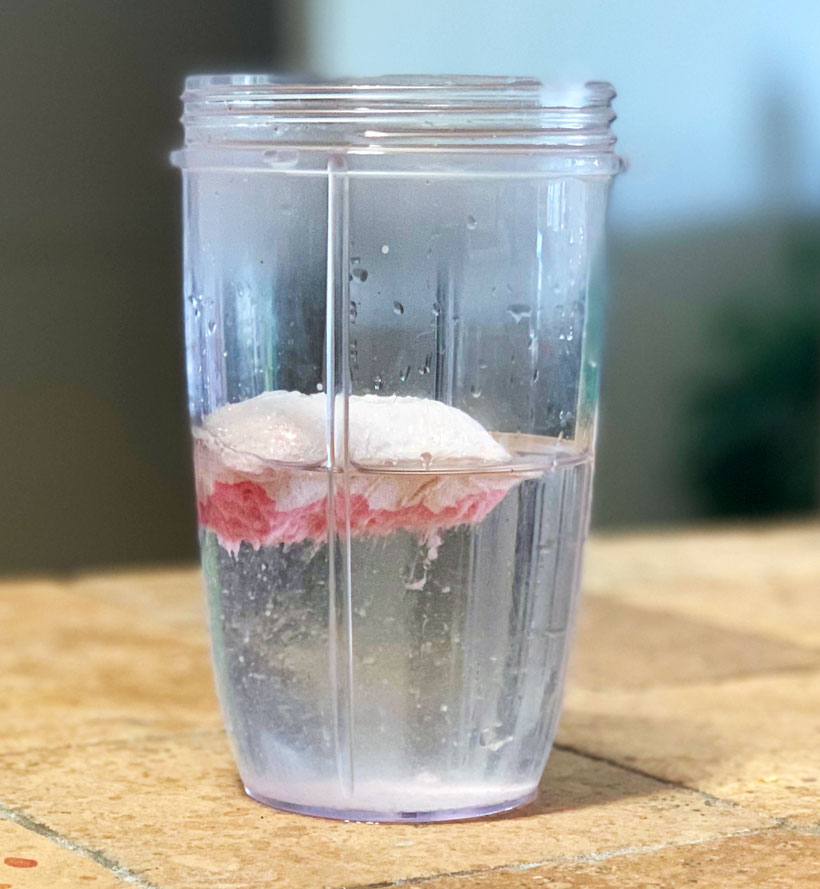 vade nutrition pricing
VADE Nutrition protein is higher priced than the Optimum Nutrition. Below is their price structure:
With no auto-deliver the price for 30 servings is : $44.99
With no auto-deliver the price for 16 servings is: $29.49
Sign up for auto-deliver and your first shipment for 30 servings is 40% off: $26.99
Sign up for auto-deliver and your first shipment for 16 servings is 40% off: $17.69
All future auto-deliver shipments for 30 servings is 15% Off: $38.24
All future auto-deiver shipments for 30 servings is 16% Off: $25.07
For me, this is an increase of about $8 a month. Is it worth it?
VADE Nutritional information
The reason I wanted to really like the VADE Nutrition dissolvable protein packs was due to the nutritional information (meaning the calories/fat/protein, etc.). I am honestly not very knowledgeable on which one has better ingredients. So if you are a nutritionist or are knowledgeable in this area I encourage you to leave a comment about your thoughts.
Optimum Standard chocolate peanut butter protein has the following:
Calories: 130
Fat: 1.5 g
Cholesterol: 35mg
Sodium: 170mg
Carbohydrate: 4g

Dietary Fiber < 1g
Sugar 2g

Protein: 24g
Ingredients: Protein Blend (Whey Protein Isolate, Whey Protein Concentrate, Whey Peptides) Cocoa powder, natural and artifical flavors, Lecithin, Salt, Creamer (Sunflower Oil, Maltodextrin, Modified Corn Starch, Dipotassium Phosphate, Tricalcium Phosphate, Tocopherols), Acesulfame Potassium, Sucralose, Lactase.
VADE Nutrition dissolvable protein packs (strawberry_ has the following:
Calories: 90
Fat: 0g
Sodium: 95mg
Carbohydrate: <1g
Protein: 20g
Calcium: 120mg
Potassium: 110mg
Ingredients: Whey Protein Isolate (Instantized with Sunflower Lecithin), Natural and Artificial Flavors, Red beet (for color), Salt, Xanthan Gum, Citric acid, Sucralose, Polyvinyl alcohol, Propylene glycol, Cellulose gum, Glycerin, Water, Xylitol, Sorbitol, Polysorbate 80
VADE Nutrition Review – Did I make the switch?
I have indeed switched from my previous protein powder to the VADE Nutrition dissolvable protein packs. I like the lower calorie count for the similar protein content. I have signed up for the auto-delivery service getting my first 30 serving shipment at 40% off. I am currently signed up to receive an auto-delivery every 2 months as I was not sure how much I would use on a monthly basis. I have actually been drinking one protein powder pack a day, so I'm more than likely going to have to change to auto-delivery monthly.
Have you tried the VADE Nutrition Dissolvable Protein Packs? I would love to hear your thoughts