I don't wear a lot of jewelry, my husband can attest to that. However I have found that jewelry can really make an outfit. I often will get compliments on an outfit I've worn several times before if I add jewelry to complete the look. I'm picky about a few things shoes, purses, and jewelry. I love to find unique and fun jewelry, and I found just that with this Origami Owl Rainbow Locket.
In fact, when I wore this locket to work I got many compliments. What is so unique about the jewelry from Origami Owl is that it is completely customizable from the locket, to the charms inside. Not only that but no two lockets are the same because all of Origami Owl's charms are hand-painted and no two charms are the same.  These are something that are manufactured off a printing line, but individually hand-painted by Origami Owl's very best artists!
I love the interchangeable plates that have been released. You buy the white locket and then you can buy the teal, pink or black plate to change out the look of the locket. This is a great way to be able to incorporate your locket into several different looks. I absolutely LOVE rainbows so the Origami Owl Rainbow Locket is very special to me.  I'm considering purchasing additional pieces so I can switch out my locket every once in a while. I was showing my mother all the charms and I've definitely decided I'm going to purchase some. These are the ones that I found that represent me!
Though the lockets are my favorite there is much more to choose from such as bracelets, earrings, and dangle charms. You can also join the Origami Owl team as a consultant or if you don't want to go that far but are passionate about the jewelry you can host an Origami Owl party.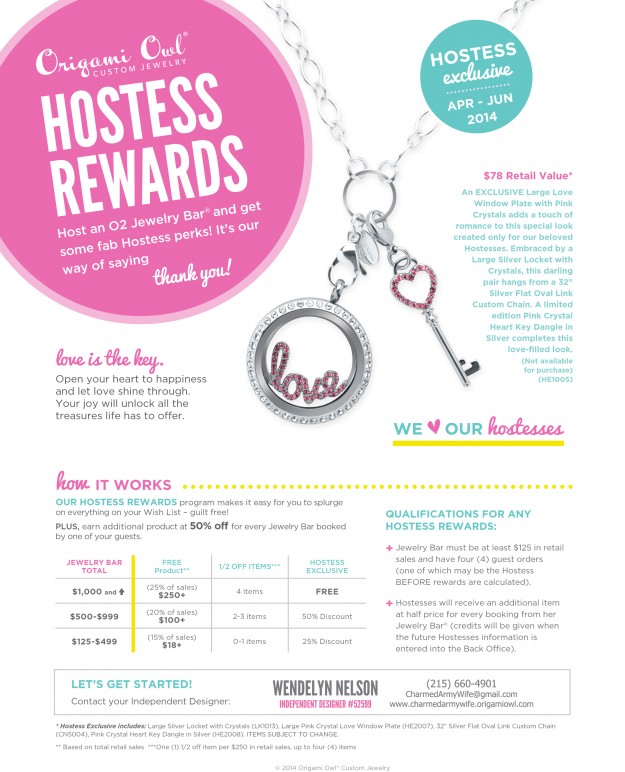 Origami Owl has a new Hostess Exclusive Locket that the only way to earn it is by hosting a party.  There are many ways to host a party with Origami Owl from an in-home Jewelry Bar, Take-Out Party, Catalog Party and even a Facebook Party!  But no matter what option you decide for your party, at the end you can earn up to 25% of your party sales, up to four 50% off items as well as possibly earn the exclusive hostess reward for free!  It's an awesome way to earn your Origami Owl wishlist for free!!
I encourage you to share your own story through an Origami Owl Locket by visiting Origami Owl Online to start choosing your charms today!
Origami Owl Rainbow Locket Giveaway

I received the above products or was compensated for this post. .