Every year we have the same debate. Either you love candy corn or you hate it? Here at the Shibley household, we are divided. I am a fan of candy corn, it signifies that fall is in the air and Halloween is around the corner. I also love the taste of the candy! My husband on the other hand thinks it is like eating wax. Candy corn is not out for the count yet. It still remains in the top ten favorite Halloween candies. Whether you like it or dislike it we are sure you will love these Candy Corn Shooters!
Candy Corn Shooter Recipe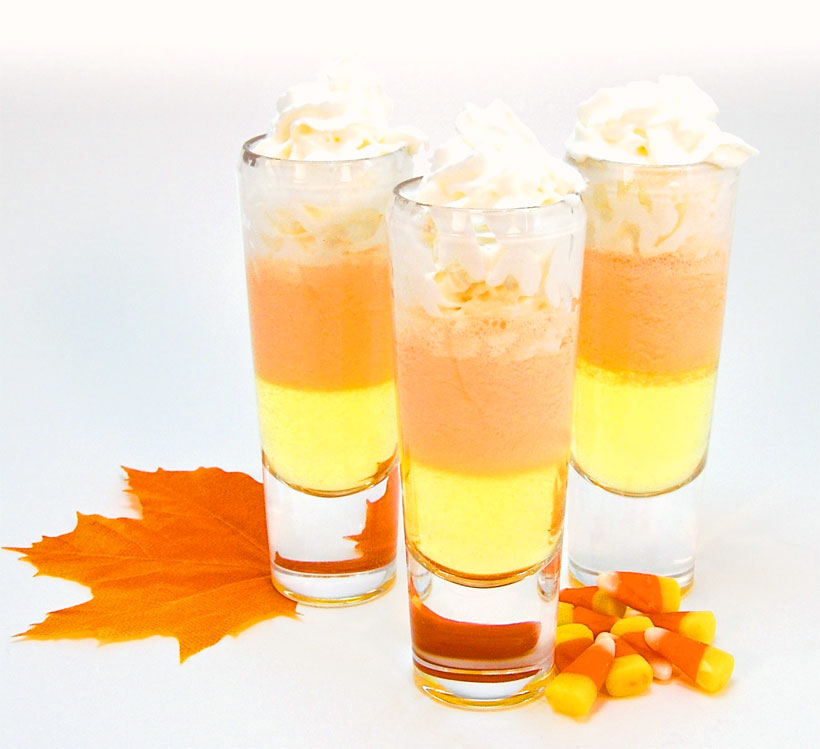 A mix of flavors Banana, Coconut, and Orange create this tasty holiday-themed shot. These candy corn shooters are a great addition to your adult Halloween party. Not only is it festive looking it is great tasting.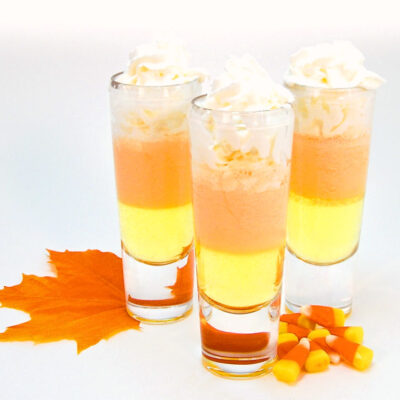 Candy Corn Shooters Recipe
Whether you love or hate candy corn you are sure to love these Candy Corn Shooters. Combine Vodka, Banana Liqueur, Coconut Rum, Orange Curacao, and Cream to create a Halloween treat
Ingredients  
2

oz

Vodka

2

oz

Banana liqueur

2

oz

Coconut rum

2

oz

Orange curacao

2

oz

Cream

Grenadine
Instructions 
Combine Vodka and Banana Liqueur into a mixer with ice

Shake and pour into the bottom of the shot glass

Then combine Coconut Rum, Orange Curacao, Cream, and a dash of Grenadine (for color)

Shake in shaker with ice and gently layer on top using a spoon
To achieve just the right look for these candy corn shooters make sure you use tall shot glasses. The key is to make sure each layer is visible to give the look of candy corn.
More Halloween Drink Recipes
In addition to the Candy Corn Shooters, we have some other great Halloween drink recipes: