We inching towards that one beautiful night when the community comes together to safely walk the streets with their children all in the name of C-A-N-D-Y! I love each year visiting candystore.com to find out what is America's Favorite Halloween Candy. And of course every year there is the big HALLOWEEN CANDY DEBATE: CANDY CORN. You either love it or you hate it. I will weigh in on the candy corn debate…
I LOVE CANDY CORN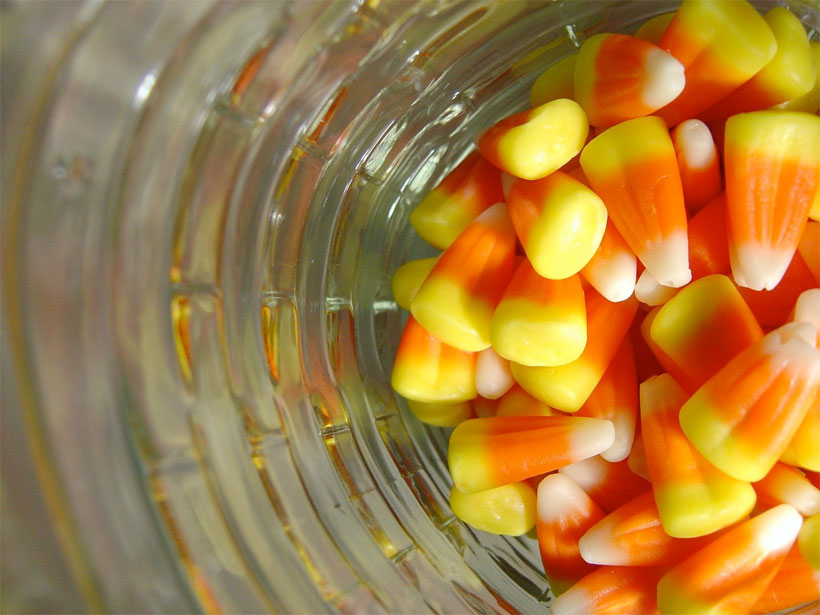 I will be getting our Halloween decorations next weekend and the first weekend in October we will be Halloweenafied! I am hoping after Halloween 2020 everyone will be excited to get out and do some serious trick or treating. What candy will you be giving out this year? Is it one of America's favorite Halloween candies?
America's Favorite Halloween Candy by State
While I would love to list ALL the states and their top three favorite Halloween candy, this post would get rather long. So I"m going to list a few to see if your favorite candy is on the list. If you want to check out a state not listed you can do so here.
First Place: Reese's Cups (new winner this year) – my oldest son's favorite candy
Second Place: Skittles (last year's winner) – definitely NOT one of my favorites
Third Place: Starburst
Michigan
First Place: Starburst (new winner this year)
Second Place: Candy Corn (last place winner) – maybe this is why I love it, I was born in Michigan
Third Place: Skittles
Virginia
First Place: Hot Tamales
Second Place: Snickers
Third Place: Tootsie Pops
California
First Place: Reese's Cup
Second Place: Skittles
Third Place: M&M's
America's Favorite Halloween Candy
And the winners are…..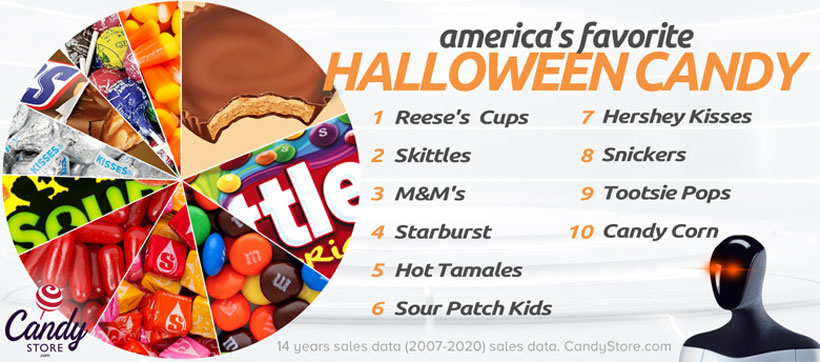 It may be in #10 but I'm happy to see Candy Corn made the list. So for all those haters out there, there is still a pretty strong like for the traditional Halloween Candy. Also for the record, I LOVE BLACK LICORICE too!
I have to know…
Do you like Candy Corn? What is your favorite Halloween Candy?