Grab your broomstick and your black cat because Halloween is on the horizon. Are you looking for a little festive fun for the work Halloween party? Maybe you agreed to bring the drinks to the neighborhood block party? This Witches Brew Punch, a fun Halloween drink recipe, is sure to be a hit, so get brewing!
Witches Brew Punch
Fun and festive drink for the upcoming spooky holiday Halloween.
Ingredients  
Cucumber jalapeno juice

Diluted lime jello mix

Ginger ale

Vodka (optional)
Instructions 
Combine gelatin, warm water and sugar. Stir well to combine.

Cool to room temperature, then chill in the refrigerator for several hours.

In a punch bowl or large pitcher, combine gelatin mixture, Cucumber jalapeno juice, and ginger ale.

Serve in punch glasses or glass lab beakers for a fun Halloween punch.

Add chilled vodka to make a great cocktail punch.
Make your spooky Halloween drinks the life of the party with just the right serving dish. If you are looking for some fun ways to serve your guess their Halloween drink, check out this Halloween punch bowl. While this is great for any Halloween drink including The Witches Brew if you are looking to create the same look try the Blood Punch instead!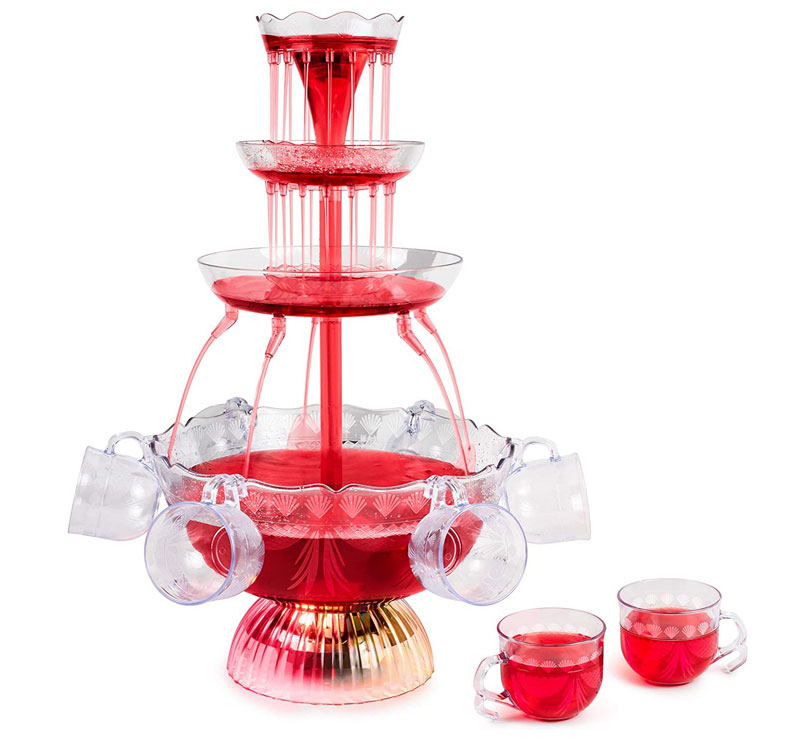 Anyone can bring a Solo cup to the party, can't help but think of all-nighters in college. Instead, add a little chemistry to your Halloween drinks with these chemistry-themed cups. These are great if you are going for a Frankenstein or laboratory-themed Halloween party.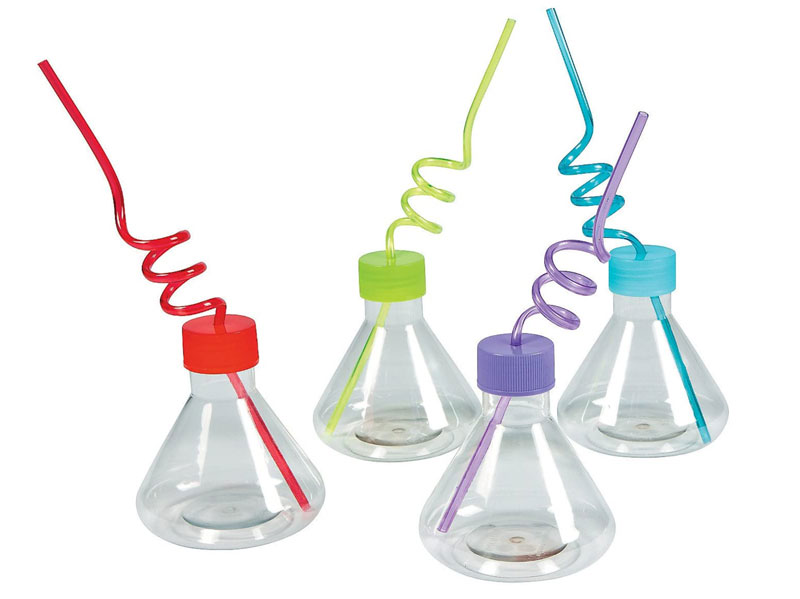 Now that you have your Halloween drink recipe do you plan on dressing up this Halloween? Halloween is one of my favorite holidays! I love seeing all the creative costumes kids and adults are wearing. I love the community feeling when you look down the block to see all the lights on as people wait for the trick-or-treaters to knock on their door. The activity in the streets as parents walk with their children from door to door puts a smile on my face. Of course, Halloween isn't quite Halloween without all the Halloween decorations!
Some other great Halloween Drink Recipes you are sure to love:
Nothing says Halloween like kids in costumes, candy, trick-or-treaters, a great party full of friends and family, and you can't forget haunted houses!
HAPPY HALLOWEEN EVERYONE!