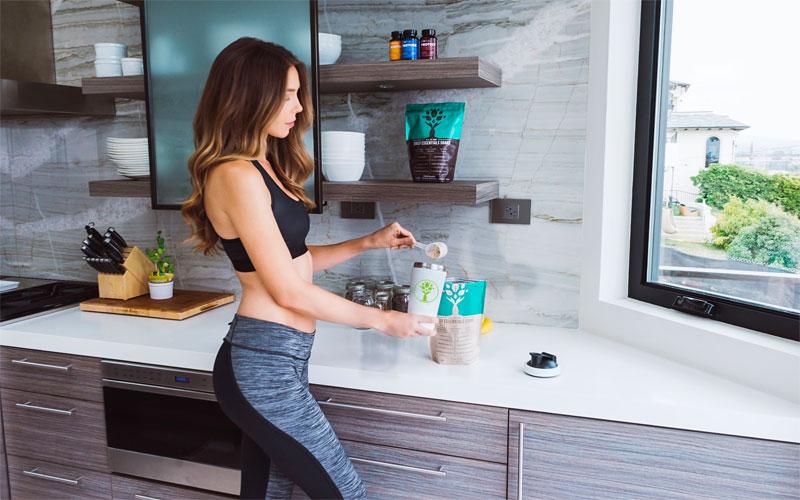 Here we will go over five weight loss tips that not only help you shed those extra pounds but also encourage a healthier lifestyle.
Every person has a unique set of genetics, nutritional requirements, and health conditions. This means that each individual will have a different weight loss journey. What works for one person, might not work for others. However, there are a few lifestyle changes that are universally effective for weight loss and healthier living.
Let's jump right in!
Calorie Deficit
When you take in fewer calories than you expend, you are in a calorie deficit. When you are in a calorie deficit, your body uses stored fat as fuel. As a result, your stored fat is burned and you lose weight.
Many popular fad diets consist of restricting things like carbohydrates, meat, or sugar. Although these ways of eating may help some individuals lose weight, they may not work for everyone. Additionally, drastically eliminating or adding certain things to your diet could lead to serious health conditions like high cholesterol, high blood pressure, and even diabetes.
Reducing your daily caloric intake is the only sure-fire way to healthily lose weight from diet changes regardless of your current health, genetics, and body type. A calorie deficit of 500 calories daily is recommended for steady weight loss.
Get Enough Sleep
Not many people know that the amount of sleep you get directly impacts your weight.
Sleep is essential for regulating hormones that control appetite and metabolism. When you don't get enough sleep, you're more likely to feel hungry and crave unhealthy foods.
Sleep helps your body to repair itself and prepare for the day ahead. If you don't get enough sleep, you may have less energy and burn fewer calories throughout the day.
Sleep helps to reduce stress levels, which can help to prevent weight gain, particularly in the abdominal area.
Sleep deprivation can impair decision-making and self-control, leading to unhealthy food choices and late-night snacking.
When you have a regular sleep schedule, your body's internal clock is better regulated, which can improve your metabolism and appetite control.
Sleep helps improve insulin sensitivity, which is important for blood sugar control and reducing the risk of weight gain and type 2 diabetes.
Getting 7-9 hours of sleep per night and addressing any sleep-related issues is important for weight management in adults
Eat at the Right Time
The time of day you eat can affect your weight because your body's natural clock (circadian rhythm) is closely linked to many important bodily functions, such as metabolism, hormone production, and nutrient absorption.
Your metabolism is higher during the day and lower at night, so eating during the day helps your body burn calories more efficiently, while eating at night may lead to weight gain.
Eating too close to bedtime disrupts insulin sensitivity and cortisol levels, which can lead to weight gain and sleep problems. Additionally, Digestion is more efficient during the day, so eating late at night may impair nutrient absorption and affect nutrition and weight management.
Be Physically Active
Exercise is essential for weight loss because it helps to burn calories and boost metabolism.
When you exercise, your body uses energy to fuel your muscles. The amount of calories you burn depends on the intensity and duration of your workout.
Regular exercise can also help to increase your resting metabolic rate. This is the number of calories your body burns at rest.
In addition to burning calories, exercise can also help to reduce appetite and food cravings. When you exercise, your body releases hormones that can help to suppress hunger.
Exercise is also important for building and maintaining muscle mass. Muscle tissue burns more calories than fat tissue, even at rest. This means that the more muscle mass you have, the more calories you will burn throughout the day.
Don't Use Supplements
Weight loss supplements are a risky and often ineffective approach to weight loss.
Here are a few reasons why:
Many weight loss supplements are not regulated by the FDA, so their safety and efficacy are not guaranteed.
Weight loss supplements often promise quick and easy results, which are unrealistic and can lead to disappointment.
Some weight loss supplements can have serious side effects, such as digestive issues, increased heart rate, and high blood pressure.
Weight loss supplements focus on short-term results and neglect the importance of long-term lifestyle changes.
Instead of using weight loss supplements, you can incorporate cannabis into your daily routine. Many cannabis strains serve as a natural supplement with no harsh or dangerous side effects. Although THC is known for boosting appetite, THCV is a natural appetite suppressant and metabolism stabilizer. For information on which strains contain THCV and encourage weight loss, visit Veriheal.com.