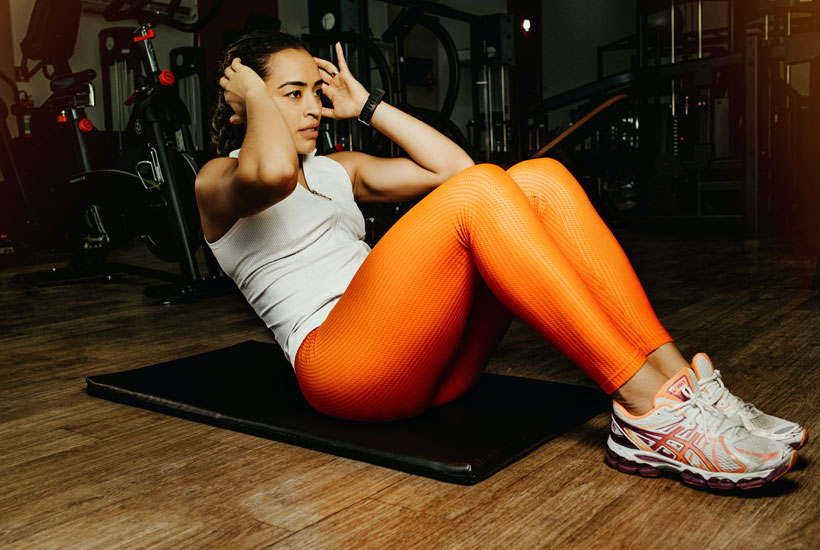 Update: September 30, 2021 – This program is no longer offered on iOS as an app, however you can still follow this program here: https://twohundredsitups.com/
Two Hundred Situps App
Health and Fitness have become such a major part of my life in the past couple of months that I decided I wanted to share my fitness tips and product reviews with you!
I found this program through the app store on my iPhone. Many people have commented over the months about the number of situps I do and remark on how they could never do that. I currently do 500 situps during a "situp session". I tell them anyone can do it you just have to work up to it. This is where two hundred situps come in. It is a great program for people of any fitness level. Even if you can only do one situp. (Note: when I say situps I am talking a crunch, they no longer recommend a full situp).
Two Hundred Situps in 6 Weeks
This program is a 6-week program designed to go from 1 situp to two hundred consecutive situps. You do the program three days a week with a day of rest in between. There are three levels so you can start where you most feel comfortable, and increase your level as you build strength. You can log your situps right at the site with the situps logger. By logging your situps you can see how far you have come, where you want to be, and how long you have to get there. If you are a Facebook poster like many of us are, you can now connect via Facebook. Here are some of the benefits
Log in or sign up via your Facebook account, with just one click! No need to type in any extra information
See a list of your Facebook friends who are also doing the challenge.
Publish updates to your Facebook account when you complete a workout or an exhaustion test.
Chat on each other's profile pages.
Plus much more to come..
For me personally, I used my iPhone application which auto posted each time I finished a workout. It was posted to Twitter and Facebook. I could also go into the log and see each day how many I did. I also see a graph of my progress. Even better I can't tell you how strong my stomach has become, and when you increase your muscle strength in your abs your back benefits as well. I can feel the difference in doing just simple things like walking, bending, and picking up my young daughter.
I highly recommend this program to anyone who wants to strengthen their overall core muscles and accomplish something they may have once thought was not possible! This is a great program to add to any fitness routine. In the beginning, you will only need a couple of minutes. As you progressively get stronger and do more situps it will take you a little more time, but usually never more than 20 minutes.
I would love to hear if you have started this program, or are going to start the program. I would love to follow your progress! If you will be posting via Facebook or Twitter please let me know so I can follow you.