If you're like most small business owners, you wear a lot of hats. You're the accountant, marketer, salesperson, and customer service representative. And that's just an easy day! Running your own small business can be both rewarding and challenging. With the right tips and advice, you can make it successful. This blog post will discuss 12 tips for successfully running your small business.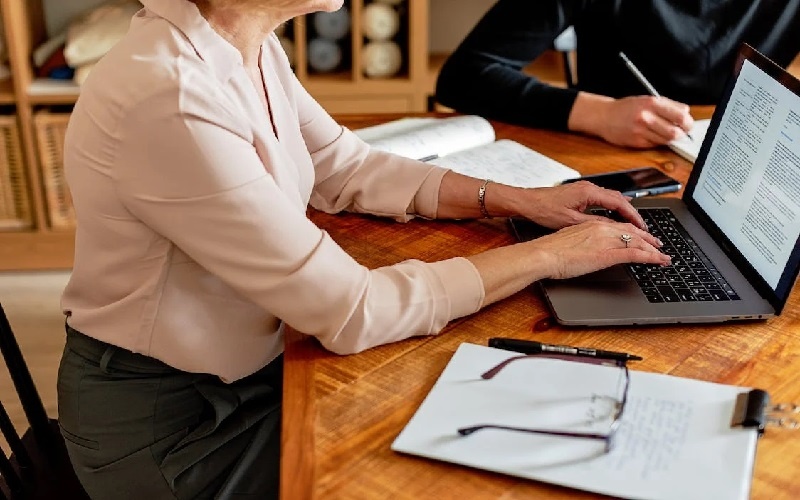 Organize Your Schedule
One of the best ways to successfully run your small business is to have a well-organized schedule. This means setting aside time for tasks that need to be completed and ensuring you stick to that schedule. Of course, there will always be unexpected things that come up. But if you have a plan and stick to it as much as possible, you'll be able to get more done and avoid feeling overwhelmed.
Here are a few tips for organizing your schedule:
Make a list of everything you need to do each day, week, and month. This can include both work-related tasks and personal errands.
Prioritize your tasks to know which ones are the most important.
Block out time in your calendar for each task.
Set deadlines for yourself and try to stick to them.
Delegate tasks to others when possible.
Take breaks when necessary, but don't let them become procrastination.
Organizing your schedule may take some trial and error at first. But once you find a system that works for you, it will be much easier to stay on track and get things done.
"The key is not to prioritize what's on your schedule, but to schedule your priorities." – Stephen Covey.
Automate Where Possible
Another helpful tip for running your small business is to automate where possible. This can free up your time to focus on other tasks. You can automate your business in many different ways, such as using accounting software, setting up automatic billing, and marketing automation tools.
Here are a few ideas for automating your small business:
Use accounting software to track expenses and manage invoices.
Set up automatic billing for customers or clients.
Use marketing automation tools to send emails, create social media posts, and more.
Invest in project management software to help with task management and collaboration.
Automate customer service tasks like answering FAQs or providing support.
Outsource When Necessary
One of small business owners' most common mistakes is trying to do everything themselves. As a result, they wear all the hats in their business, quickly leading to burnout. Knowing when to outsource certain tasks or hire additional help is essential. Outsourcing certain functions, like software development, through services such as Azumo software development staff augmentation, can provide relief and enable business owners to focus on essential areas of their operations. This strategic decision empowers them to utilize specialized expertise and optimize their time and efforts for more impactful aspects of their business. This will free up your time to focus on more important aspects of running your business.
You can outsource several things, such as social media marketing, bookkeeping, and website design. But, first, figure out what tasks are taking up too much of your time and see if someone else could handle them.
Lean Into Changing Market Conditions
"The only constant in business is change." – Herb Kelleher
This quote is especially true when it comes to small businesses. The market conditions are constantly changing, which can impact your business in both positive and negative ways. It's essential to be flexible and adaptable to make the necessary changes to keep your business afloat.
For example, let's say you own a small retail store. People may start spending less money on non-essential items if there's a recession. In this case, you need to adjust your inventory and focus on selling more essential items. Alternatively, if there's an economic boom, you might want to take advantage of it by expanding your business or opening a new location.
Utilize Data Analytics
Data analytics can help you understand your customer base, what services or products they are interested in, and when is the best time to release a new product or service. This information is invaluable when making business decisions. There are a number of software programs that can help you collect and analyze data. Make sure to choose one that fits your needs and budget.
To make data analytics work for your business, you need to have a clear idea of what goals you want to achieve. Once you have set goals, you can start collecting data that will help you reach those goals. For example, if you're going to increase sales by 20%, look at customer purchase history and patterns to see what times of the year they are most likely to buy. You can then use this information to plan your marketing and sales strategies around these times.
Data analytics can also help you identify areas of your business that are underperforming. This information can be used to make changes that will improve efficiency and profitability. For example, if you notice that customer service is regularly complained about, you can take steps to improve the quality of your customer service. Using data analytics, you can constantly monitor your business and make necessary changes to keep it running smoothly.
These are just a few ways that data analytics can be used to improve your small business. Data analytics is a powerful tool that can help you make better decisions, increase profits, and improve customer satisfaction. Now is the time to start if you're not already using data analytics in your business. Implementing a data analytics strategy can help you take your small business to the next level.
Cut Cost Where Necessary
No one likes to cut costs, but running a business is a necessary evil. Therefore, you must find ways to lower labor costs without sacrificing quality. One way to do this is by automating as much of your business as possible. Many software programs can help you with this. Another way to lower labor costs is by outsourcing some of your work. This can be a great way to save money, but you need to ensure that you get quality work in return. Finally, you may need to lay off some employees if your business is not doing well. This is never an easy decision, but it may be necessary to keep your business afloat.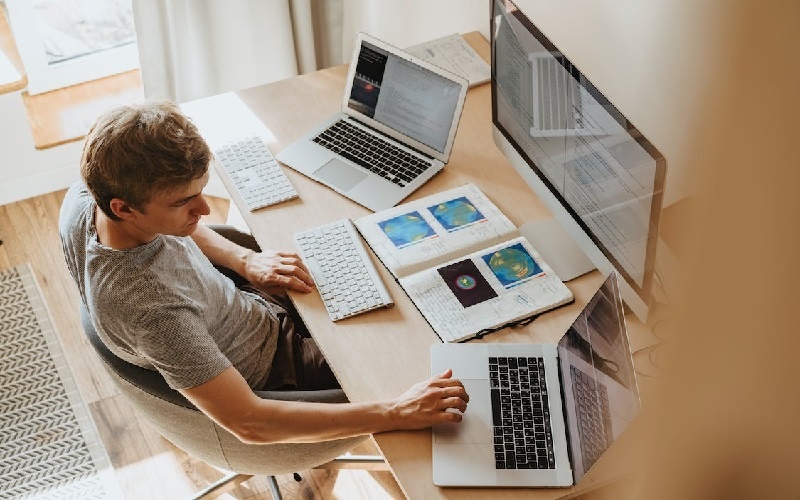 Know the Latest Market Trends
It's important to know what is going on in your industry. This includes understanding the latest market trends. You can stay up-to-date on industry news by reading trade publications, attending conferences, and networking with other businesses in your field. Knowing what is going on in your industry will help you make better decisions for your business. It will also help you identify new opportunities you can take advantage of.
Invest in Marketing
You need to invest in marketing if you want your small business to be successful. There are many different marketing strategies that you can use, so it's crucial to find one that fits your business and budget. You can create a website, start a blog, pay for advertising, or use social media for marketing your business. Whatever marketing strategy you choose, ensure that you are consistent with it. It takes time and effort to see results from marketing, so don't give up too soon.
Offer Exceptional Customer Service
Customer service is one of the most important aspects of running a successful business. If your customers are not happy, they will take their business elsewhere. Therefore, ensure that you offer exceptional customer service at all times. This includes being responsive to customer inquiries and complaints, offering helpful and knowledgeable customer service representatives, and providing high-quality products and services.
1Analyze and Study Your Competitors
You need to know who your competitors are and what they are doing to be successful. This includes studying their marketing strategies, pricing, and product offerings. By understanding your competition, you can make changes to your business that will give you an edge. This will help you attract more customers and improve your bottom line.
Build a Great Website
Your website is one of your most essential marketing tools. It should be professional, informative, and easy to navigate. Make sure your website is optimized for search engines so potential customers can easily find it. Your website should also be mobile-friendly, as more and more people use their phones and tablets to access the internet.
Create Helpful Content
In addition to having a great website, you must create helpful content that will attract potential customers to your business. This can include blog posts, articles, infographics, videos, or anything else that is informative and interesting. By creating helpful content, you'll be able to show potential customers that you are an expert in your industry and that you are interested in helping them.
The Bottom Line
Running a small business is not easy, but it can be very rewarding. These tips will help you increase your chances of success. Remember to focus on quality, stay up-to-date on market trends, invest in marketing, offer exceptional customer service, and analyze and study your competitors. If you do these things, you'll be well on your way to running a successful small business.