I can't help but mention my Delicious Chili Recipe post. If you are looking for a low-calorie chili recipe that tastes great, give it a read. I won 2nd place in my work chili cook-off, but wait this is not about chili. This is about a fun Core Rhythms DVD Review.
You can purchase Core Rhythms Full Workout DVD here.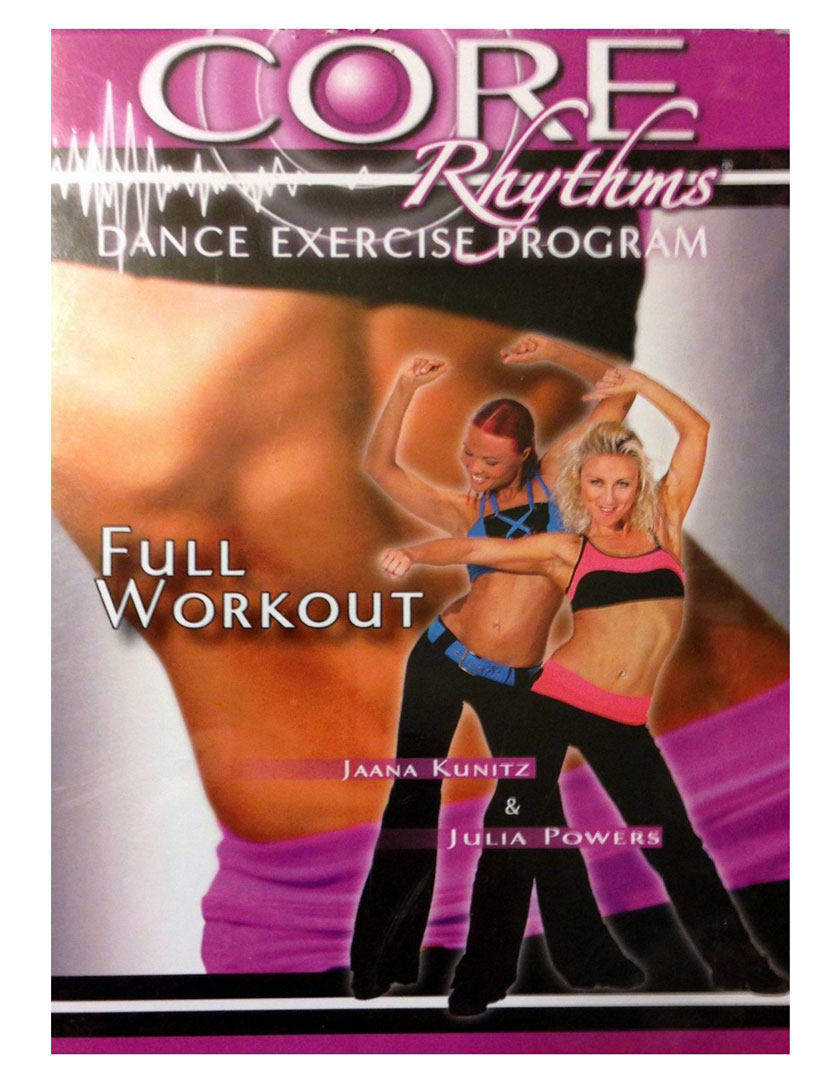 Core Rhythms DVD Review
Today's review is on a DVD I borrowed from my mother called CORE Rhythms. I tried out this DVD before I started the SHRED or Biggest Loser Weightloss Yoga that I'm currently doing.
CORE RHYTHMS ™ offers revolutionary weight loss exercise programs that use sexy Latin Dance Moves that raise your heart rate and tone and tighten your entire core at the same time. The fun, CORE RHYTHMS ™ moves all start with the core, affecting your upper abs, middle abs, lower abs, obliques, and your back to give you a 360° total CORE WORKOUT, all while being swept away by the fun of dance.
It's a CORE RHYTHMS™ workout!
I ended up trying this DVD one time. I will admit it 100% does get your CORE muscles I could definitely feel it in my abs when I was done. However, for me, the most frustrating part was how fast the girls moved. I also felt there were not enough instructions for me to get the moves down.
Now, this could be my fault because I haven't always been the most coordinated person. Latin dancing is a fast past dance for sure. However, my overall assessment of the DVD is that it is just not for me. By the time the workout is over, I'm frustrated more than anything else. Not being able to keep up with the dance moves is annoying. If you don't care about following along and just love to dance and have fun this may be right up your alley.
I would love to hear your thoughts, maybe you use this DVD and totally love it. This is my own opinion and it is not a DVD that works for me.