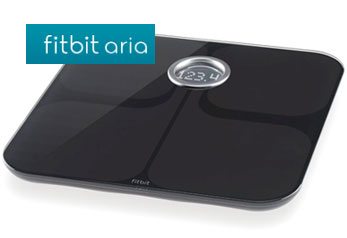 I love Fitbit! That is not a secret. I've written several articles from the original Fitbit review, Ultra Fibit review, and even the Fitbit Premium membership review. What that leaves me with is the newest product the Fitbit Aria Scale. I have tried to fall in love with this scale. I have had it for over 6 months. Of course I don't always get on it, especially when I'm not eating all that well. I wanted to give it 5 stars, but unfortunately I can not.
I love the idea of the Fitbit Aria Scale and what it is designed to do.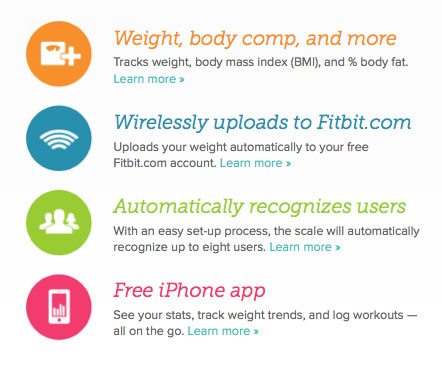 I love the idea of my scale uploading my weight directly to my Fitbit account the minute I step on that scale. No logging in and adding it, and it is great if you have your Fitbit account hooked up to additional websites. So lets first talk about the setup.
Setting Up the Fitbit Aria Scale
I have never been so frustrated in my life trying to get this thing hooked up and working. There are really no instructions on the website. My first mistake was assuming that the Fitbit component downloaded to my computer was the same one needed for the scale. It was only because I had an "inside" contact with Fitbit that she informed me I needed to still download the setup for the scale. Once I did that I was annoyed to find out I needed to disconnect my Ethernet cord connected to my computer to get my Fitbit Aria Scale to connect. I hate messing with the setup of my computer. I finally got it all set up and will be posting shortly a detailed post on how to do it. (When I had to re-connect my scale because I changed routers it took me another 30 minutes to figure it out-and I'm pretty darn tech savvy if I do say so myself)
Wireless Connectivity
Again I wish I could say that my Fitbit Aria Scale had no trouble connecting. However it turns out keeping it in my bathroom did not allow it to connect with my router each morning. I had to move it out of my bedroom for it to connect. That said it did hold on to a all of my weights and uploaded them once it was able to connect.
Accuracy
Here is where to be the Fitbit Aria Scale fails the most. There is nothing worse then a touchy scale. I know that not all scales give you the same results but usually if you use one scale you know each week if you are losing weight. I found with the Fitbit scale that I could step on the scale three times in the morning (in succession) and each time it would give me a different weight. The body fat percentage would also have huge swings from day to day which is not normal. Due to the fluctuation in weight I just don't feel I can trust the scale to give me an accurate representation of my weight and/or weight loss. This was the most disappointing feature.
The Good
The quality of the material to make the scale is sturdy and the design is big which is great for tall and larger people. Or people with larger feet. It reads immediately with no delay. My previous scale I  had to tap to start then step on. With the Fitbit Aria Scale you simply step on. The scale does recognize the user based on weight and we had no problems with that since my husband and I definitely different weights but I wonder what would happen with too people that weigh close to the same amount?
Note: I have since hooked my Fitbit Aria Scale up to a new router (Airport Extreme) that might work a little better. I will update this post should I find the connectivity issue better with the new router.
Overall I love the idea behind the Fitbit Aria Scale and what it is suppose to do. I just don't feel it does it accurately and consistently. I would love to see a newer version that addresses these issues.
---
Disclaimer: I received the above product(s) at no cost to me by the company or representing PR agency. All opinions are my own and mine only. You may read more of my disclosure here.
---