First, let me introduce you to who will be helping me with this Tearribles review, our furry family member Dino!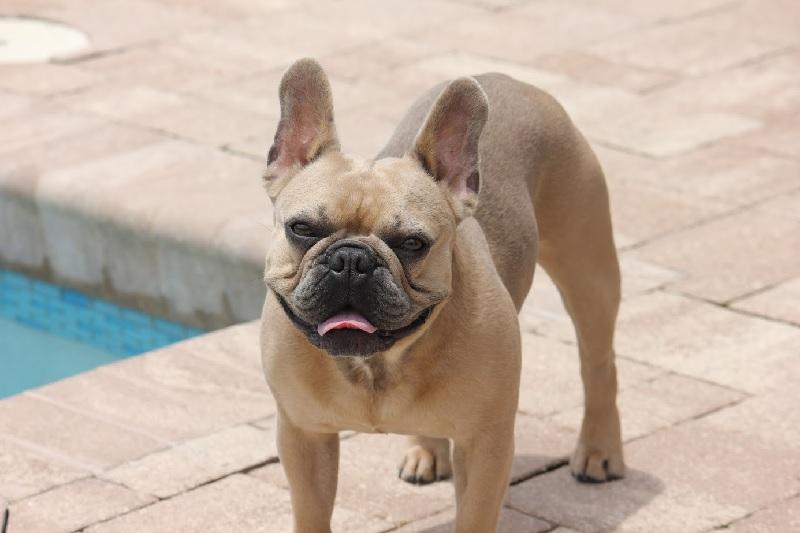 Dino is our three-year-old French Bulldog so he is still very much in his playful years. To give you a little background on what type of dog he is and if the Tearribles was the right toy for him he is 34 pounds (he is a tall Frenchie) and his favorite games to play are tug-of-war and a game of chase the tennis ball (by himself – he never willingly gives it up). He absolutely LOVES the toys from BarkBox and loves to try to tear them apart.
Because he loves tug-of-war and to tear apart his BarkBox toy I've had my eyes on a Terribles which is a toy that is designed to allow your dog to tear it apart.
Tearribles Review – Medium Toy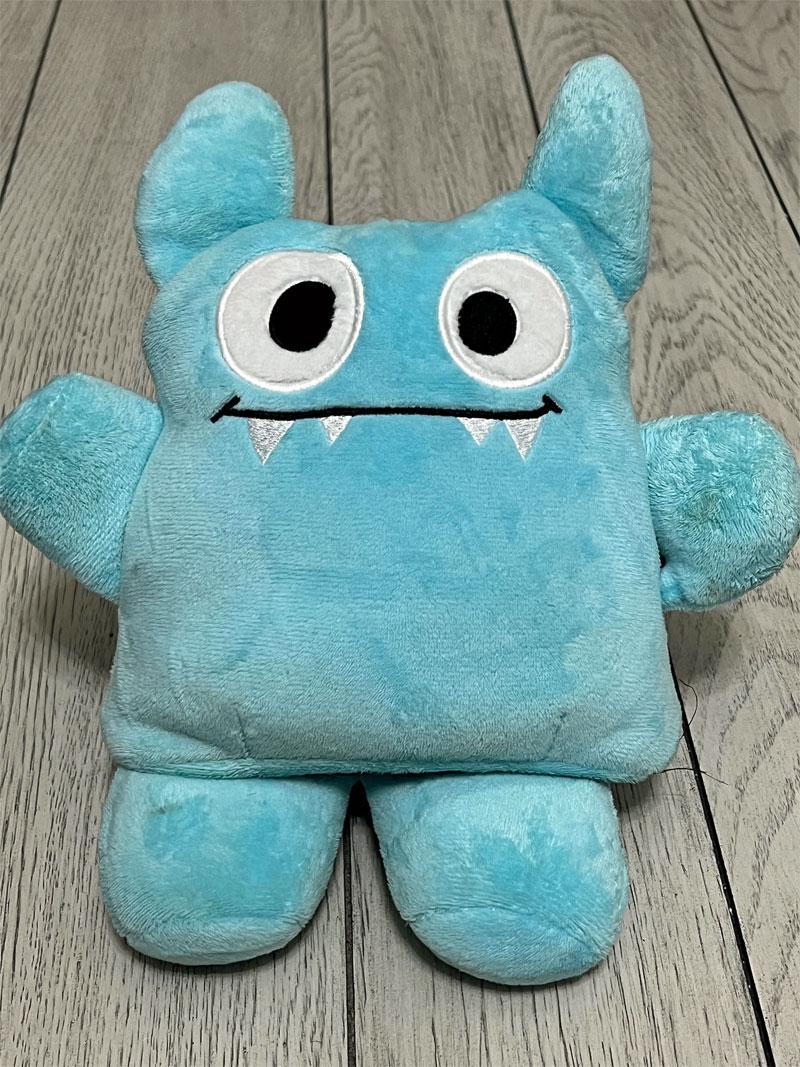 I decided for his third birthday, and while they were on sale, to purchase him the medium size Tearrible due to his size.
Tearrible Features
KEY FEATURES
Hook and loop (aka 'Velcro') pockets allow limbs to be ripped off by the dog, and re-attached by the owner, for hours of continuous play
It is lined with strong mesh on the inside to provide extra durability and support
Triple-stitching allows toys to be pulled, tugged, and dismembered repeatedly
Perfect for an interactive game of fetch, or tug
The squeaker is secured inside a special pocket, preventing it from sliding around the toy during play
Super soft, high-quality plush makes for a great comfort toy, or a cuddle buddy once the play is done
COOL PERKS
Removable Squeaker
Machine washable
Tearribles are voluntarily tested to meet or exceed even children's toys standards
Real Tearrible Review
Dino always loves to get new toys. However, when I gave him the Tearrible he ran around with it for about a hot minute and then moved on. I was disappointed that he didn't seem interested in it. However, later in the day, I found him playing with it again. I held down the Tearrible so he could see that he could tear off parts.
It wasn't until I left for the day and came home to the below that I realized he really did get the toy.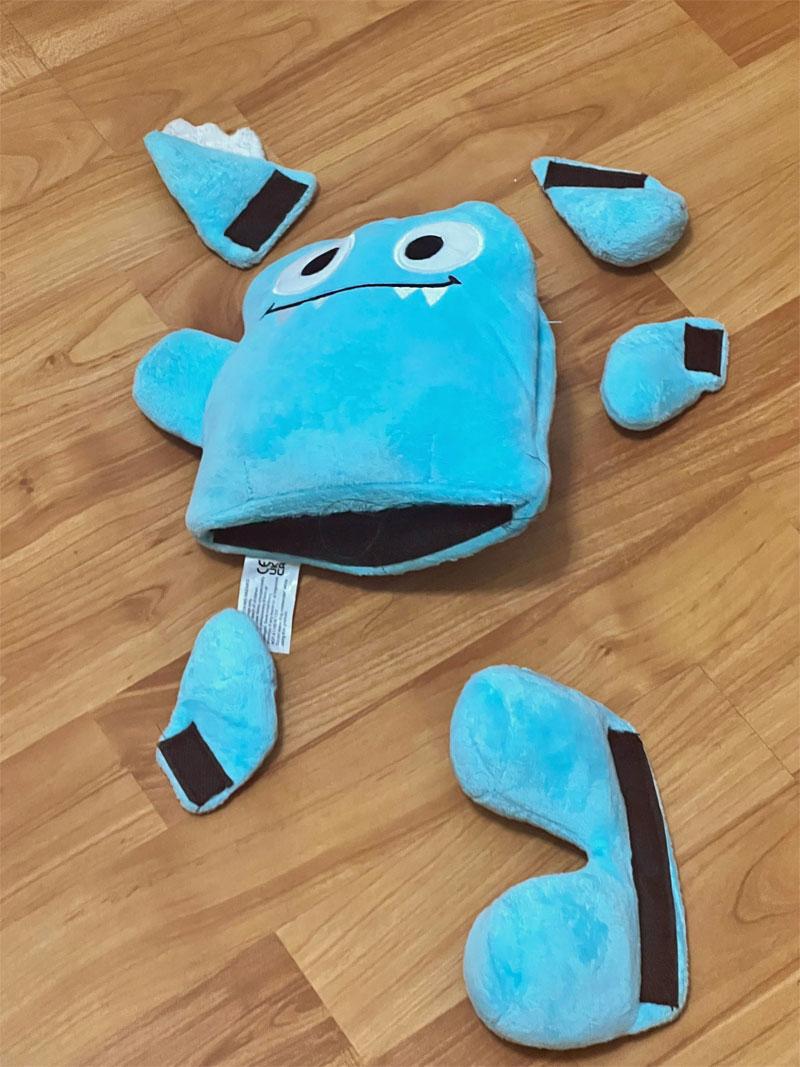 I am happy to report that Dino loves his Tearribles toy. I find him playing with it often and am often hunting for the pieces to put it back together. There were some concerns at first when I saw that he seemed to be interested in trying to tear out the velcro from the toy. This in turn caused him to scratch the inside of his mouth just a little as I found a few spots of blood on the toy. However, once he seemed to realize that tearing it apart was the fun part he started to focus more on doing just that.
He has figured out how to tear the toy apart on his own, all six pieces the ears, arms, legs, and tail. I love that he is able to tear apart the toy without any stuffing coming out.
We have only had the toy for a month, but so far it is in good shape. I did notice that there is some threading coming off where the velcro is attached to the toy. I assume this is because Dino likes to try to tear off the velcro. I will try to update this Tearribles Review after we have had the toy longer to see what condition it is in.
Overall we highly recommend Tearribles for your dog if they enjoy tearing apart toys.