It is a regular old zoo here at Shibley Smiles. Those that know me well are in a state of shock. My mother, my sister, my friends, and co-workers. I often hear statements such as, "I don't even know who you are anymore?" or "I love it!" For twenty years I have refused the thought of getting a dog or cat. My son's first pet was a lizard he caught outside. Then my husband proceeded to buy him a gecko. We have had fish, birds, turtles, but never a dog or cat.
If you have been a faithful reader you will know prior to this post we have Rex our playful and Pug and Stevie our frisky kitten. You would think we would stop there but NO! Rex is actually my son's dog, and Stevie is my daughters' kitten. My husband is a dog lover and wasn't 100% happy that I've been saying no pets for years and then I let my children get them. So fast forward 20 years and FINALLY for my birthday my husband got his very own puppy.
Dino (Mr. Wiggles)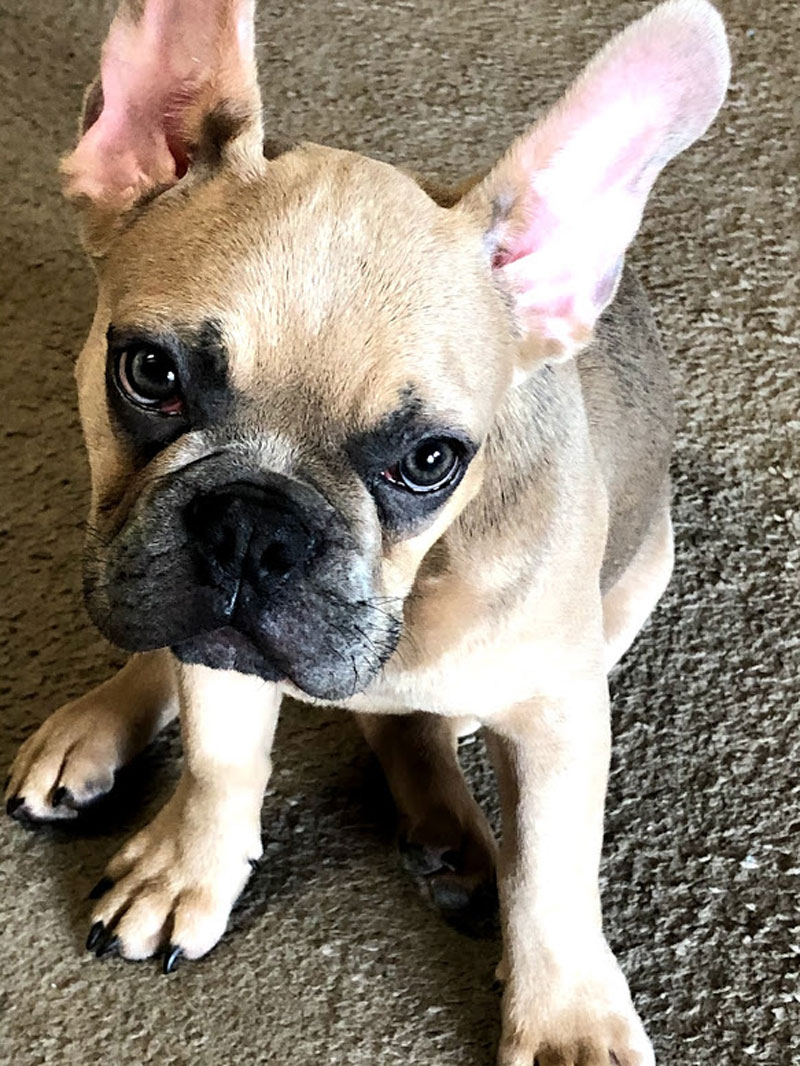 Yes his nickname is Mr. Wiggles. He even has his own instagram page Dino_MrWiggles as does Rex Pug_SexyRexy. This nickname came about because as a Frenchie with no tails when he gets excited his butt wiggles. He is full of character and unfortunately a little stubborn with the potty training. He is 110% a lap dog and his favorite place to be is on your lap. He is the most "cuddly" dog I've ever met.
Dino and Stevie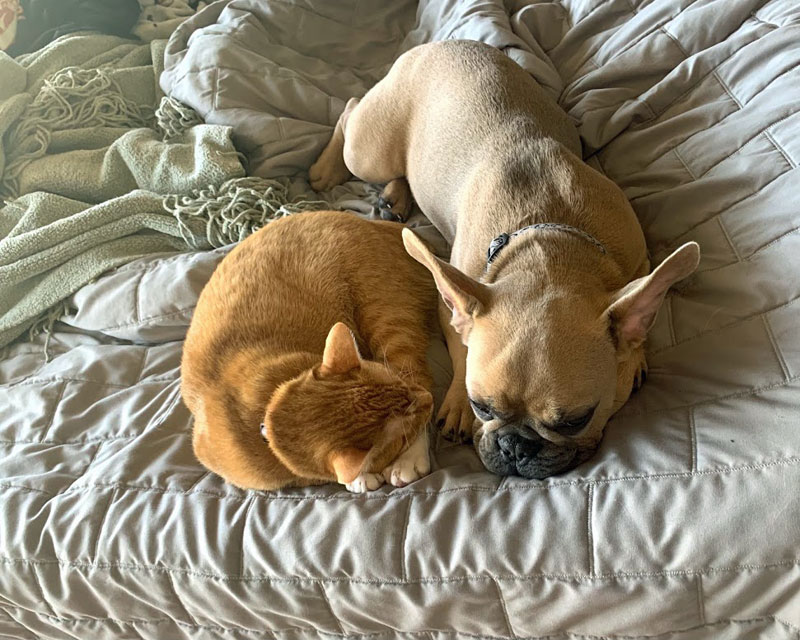 I took a little time for Stevie and Dino to get use to each other. With Rex, she came into our home with Rex already there and she was a kitten. While Rex was interested in her he is not an aggressive dog so he let her have her space, he was also older. Dino is a puppy and full of energy. It has taken Stevie a little bit of time to get use to that but the two of them have come to an agreement. Stevie – "You can play with me when I say so"
Dino "The Rocker"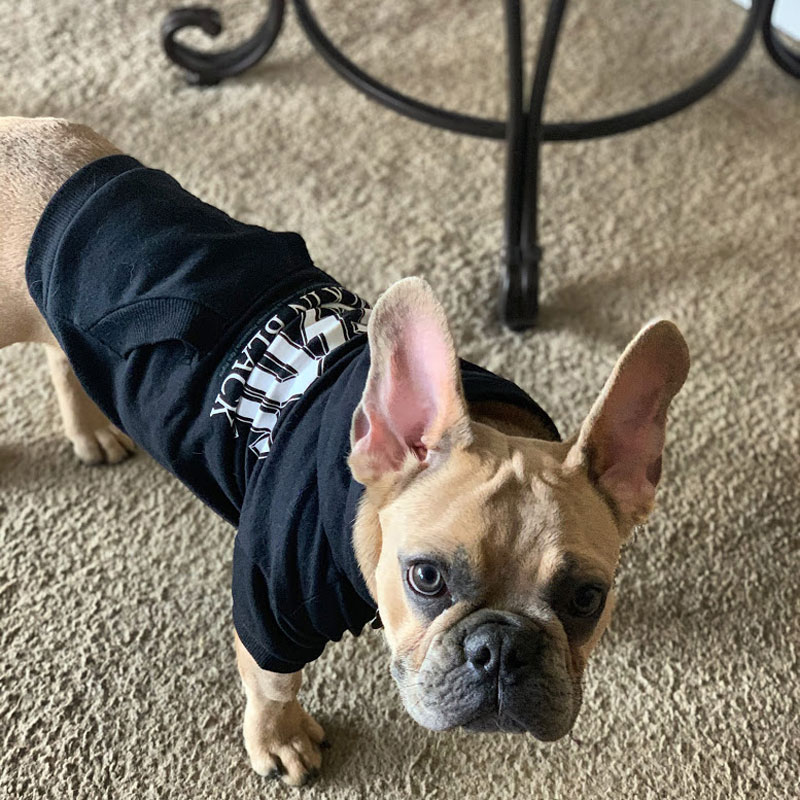 I surprised my husband with this hoodie as it is SOOO him and the prefect fit for Dino. Dino has a skull collar and black is his color. We often say that he looks just like my husband. A constant scowl on his face and he is bad to the bone!
Dino "Wiggles" Shibley