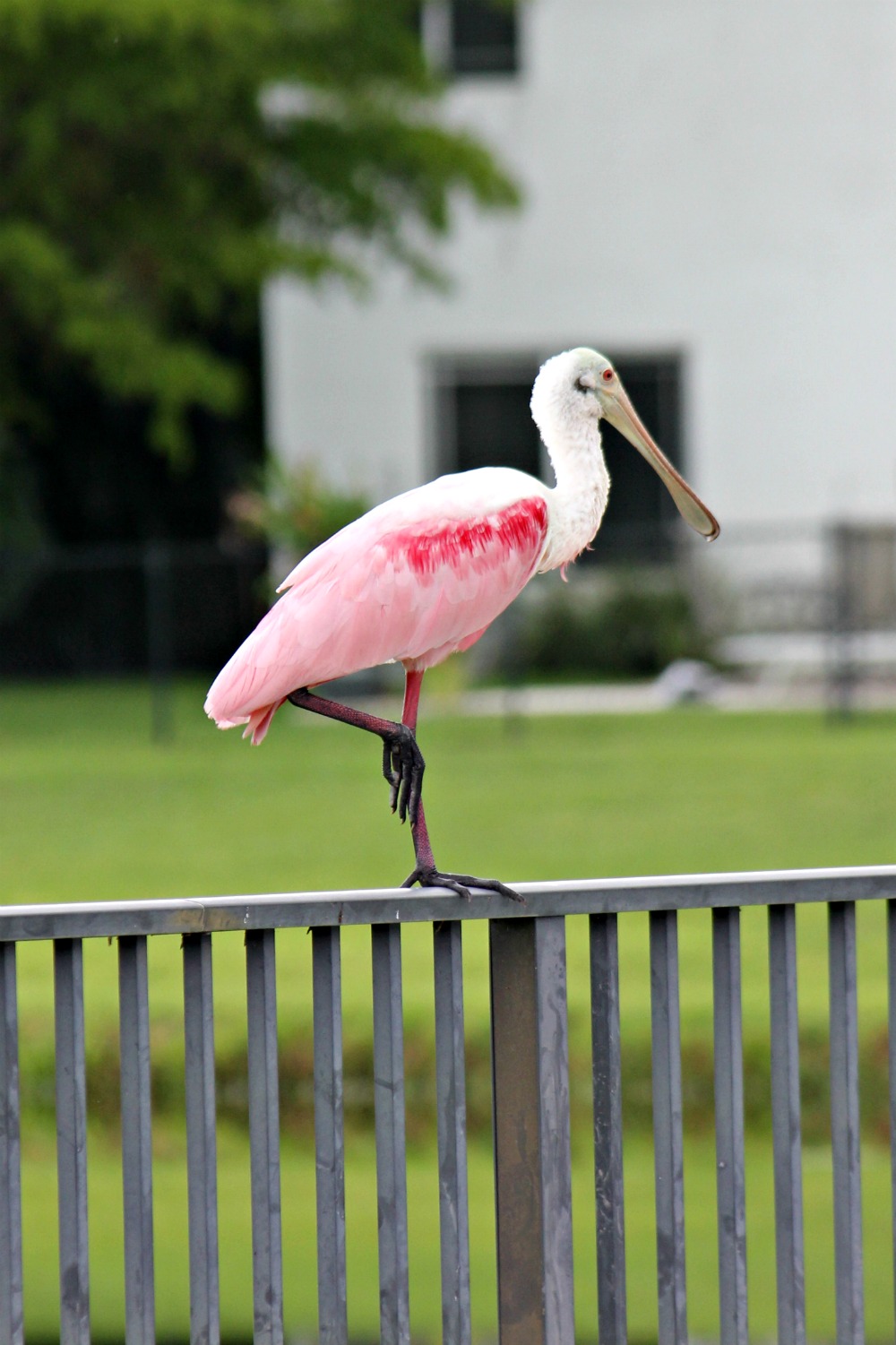 Isn't this a unique and beautiful bird? Last Saturday I was sitting on the sofa when I saw this beauty glide through the sky and land on our fence. I had never seen this type of bird and grabbed my iPhone. My phone didn't do it any justice so I ran out to the car to retrieve my camera and thankfully it was still standing there awaiting its photography shoot. Did you know what kind of bird this was by looking at it?
Roseate Spoonbill
I did a quick search on Google and was rewarded immediately with the answer. I was looking at the Roseate Spoonbill. This bird is currently a threatened species in the state of Florida. It appears to be a little further south than its normal home.
The roseate spoonbill is a resident breeder in South America, generally east of the Andes, and coastal areas of Central America, the Caribbean, and the Gulf of Mexico (Dumas 2000).  Mangrove islands and occasionally dredge-spoil islands are the preferred nesting habitat for the species.  In Florida, the species is found in Florida Bay, Tampa Bay, and Brevard County.
The roseate spoonbill is protected by the U.S. Migratory Bird Treaty Act and as a State-designated Threatened species by Florida's Endangered and Threatened Species Rule