" Florida, where are hearts will ever lie…"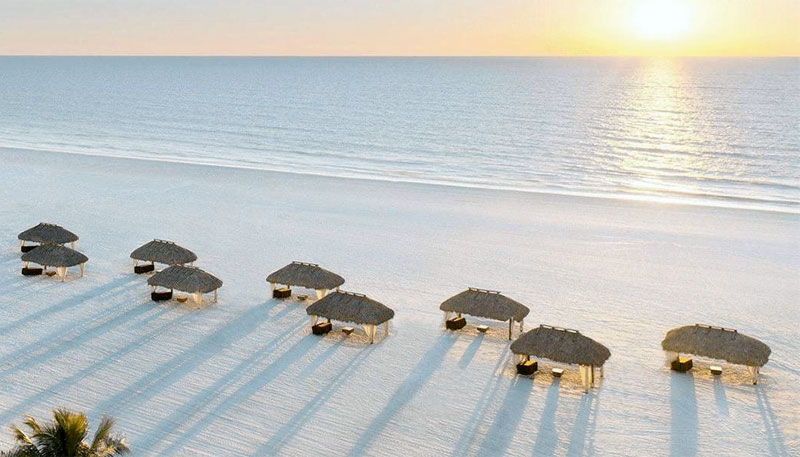 As written in their state anthem, Florida is indeed a beautiful place to captivates one's heart. This can be verified by the sheer number of tourists going to the country annually. With its sparkling beaches and famous landmarks, this state can never fail to cater to one's satisfaction. Of all the enthralling places in Florida, Ten Thousand Islands located in the south has always been the most visited.
Within this chain of islands, the biggest barrier island resides and is called Marco Island. Visiting this place would be overwhelming without a guide. Therefore, to fight against the tide of millions of tourists, here are 10 things to do in Marco Island, Florida.
Revel in the Joys of Marco Island's Beaches
There are two known public beaches on Marco Island – Marco Beach and Tigertail Beach. Tigertail is popular for its amenities such as picnic areas, bathhouses, boardwalks, playgrounds, etc. With these available, it can be deduced that this is a populated public beach.
Tigertail Beach also provides access to viewing a lot of wildlife such as shorebirds and all the animals in the tidal pool. On the other hand, South Marco Beach is quieter compared to Tigertail Beach. This beach has fewer amenities, but it can provide a peaceful ambiance, that Tigertail Beach couldn't offer. Anyone can go shelling and watch dolphins playing naturally beyond the shoreline. Despite their differences, these beaches are wondrous in their own ways.
Explore the Island
A vacation wouldn't be complete without touring around the island by riding a boat. A perspective from the sea would give one a different perception of the island. There are several boat tours available on the island. For instance, Sand Dollar Shelling is a type of boat tour which allows tourists to ride the boat and travel to secluded islands for shelling.
If you're lucky, you'll see dolphins enjoying their habitat. For a more adventurous boat tour, Breakwater Adventures is the right one. They offer the same services as going to secluded areas for shelling and viewing wildlife. What makes Breakwater Adventure unique is it provides services for water skiing, wakeboarding, and tubing.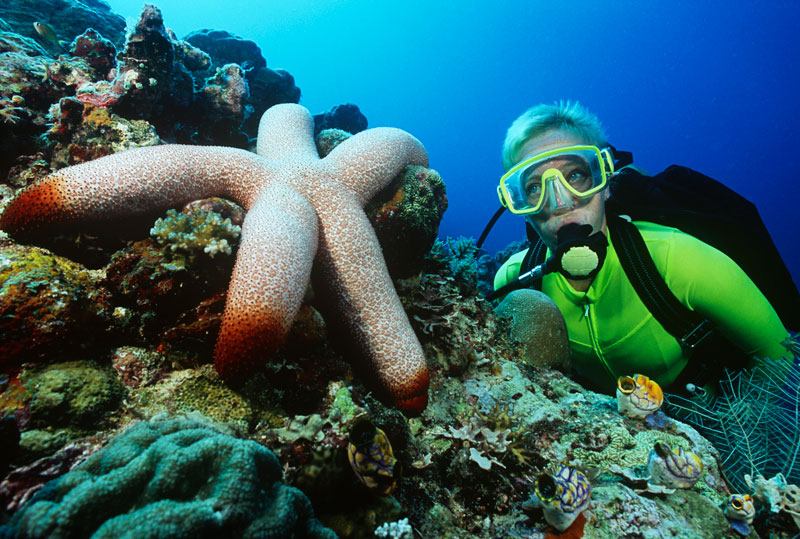 Scuba Diving
Marco Island does not only have its exquisite features displayed above sea level. Nobody should ever miss the wonders beneath the blue sea. Scuba diving is the way to go for exploring the seafloor for its abundant wildlife and intricate habitat. Scuba Marco provides the needed facilities and services for anyone who hasn't delved into the deep. They have a "Dive-N-A-Day" program where they teach beginners how to dive properly. They also provide certification classes for all aspiring divers out there. They have a shop that primarily sells everything you need for diving.
Check out the Dolphins
Tourists should never miss Marco Island's best friends of the sea: Bottlenose Dolphins. These adorable sea creatures reside in the waters surrounding Marco Island. It will be saddening if one travels to Marco Island without viewing these friendly dolphins. There are numerous companies offering rides to observe dolphins in their natural habitat. One of them is The Dolphin Explore. Tourists would ride a 30-foot catamaran along with benefits such as free beverages and shelling bags.
In a day, they have two trips overall- one in the morning and one in the afternoon. Everyone should make sure to indulge themselves in admiring dolphins as they greet humans in excitement.
Wildlife Sighting
Dolphins aren't the only wildlife to be admired on this island. Marco Island encompasses different habitats which house a variety of animals. Ten Thousand Islands Natural Wildlife Refuge is a 35,000-acre mangrove-filled sanctuary.
Here, anyone can view a lot of animals inhabiting the mangroves. Birdwatching is also common around here so the trip would be incomplete without binoculars, browse a few reviews for a good fit. Manatees, turtles, crabs, and a lot more can be found here.
Go on an Educational Tour
If sightseeing isn't enough and one desires to know more about the island, then this informative tour would be perfect. Vantastic Tour offers this educational tour. They take people on a 5-hour trip to satiate their thirst for knowledge and wonderment regarding the history of the island. They will further explain the intricate and delicate ecosystem thriving on the island and keeping everything in balance. This is a perfect opportunity for families to bond with the essence of the island itself.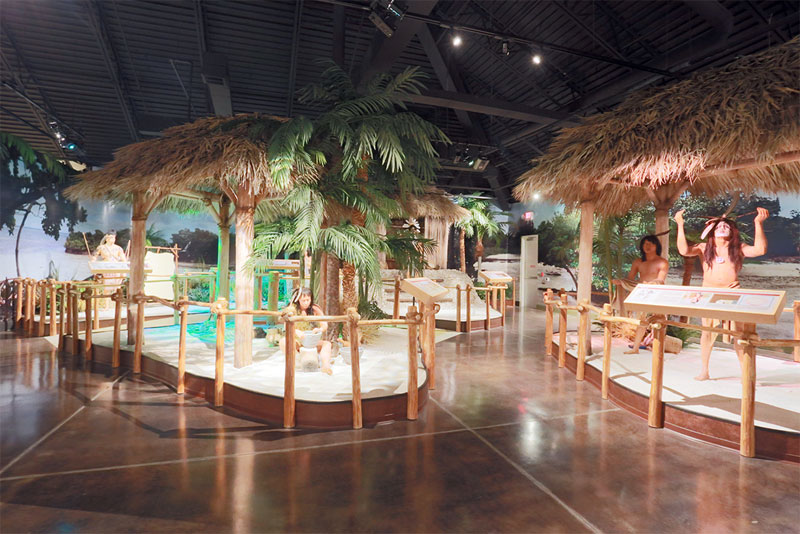 Visit the Historical Museum
Like peanut butter and jelly, it would be wonderful to pair the educational tour with Marco Island Historical Museum. This museum reveals the development of Marco Island from its infancy as a fishing village to a tourist hot spot as people know it today. This island was inhabited before by Native Americans called "Calusa." They were known as shell people and thrived on fishing. The museum displays a lot of artifacts from their time too.
Viewing Art Galleries
Adoring art would always be a must even in places like Marco Island. Despite its natural beauty, this island also exhibits the work of a contemporary artist called Malenda. Her works can be viewed at Malenda Trick Gallery and Studio. She's known to have mastered 19th-century Impressionism which has captivated a lot of tourists. She has also mastered home decor and is known to sell products like trays, coasters, etc.
Visit Haunted Sites
For thrill seekers, visiting haunted locations would be perfect. Behind the sparkly beaches and friendly dolphins, there resides a dark history of the island. Marco Murder and Mayhem offer a 2-hour trip called "Frightseeing Tour." A ghost expert called Martha Horror would lead the way to Indian burial sites, cemeteries, and haunted hotels while sharing scary stories that'll scare anyone right out of their bones. This is a unique experience guaranteed to be fun and remarkable.
Picnicking in a Park
Of all the activities mentioned here, nothing will ever beat the good old picnic in the park. Stopover at Indian Hills and visit Otter Mound Preserve. This is smaller than the refuge previously mentioned. It's a 2-acre park that houses tropical hardwood forest. It has a bike trail for bikers and benches for people to relax. There are informational signs for people to read regarding the history and ecosystem of the place. This park gives an opportunity for a person to relax or reset the mind for the serenity it brings.
About the author:
Dan Boyle is a Realtor® in Marco Island, Florida specializing in waterfront and beachfront property. He is the team leader of The Boyle Team and has authored several in-depth guides to buying Florida real estate and second homes.