I mentioned earlier in the week that one of our favorite ports was docking at Cozumel, Mexico. I shared with you our sub-view ocean excursion but wanted to share with you some additional highlights and photos from our trip. The excursion guides were smart. Right before we got on the boat they snapped a family photo. By the time we were done they had the photos printed and in a cute frame for us to purchase if we liked. I couldn't pass it up I thought the photo and the frame turned out great.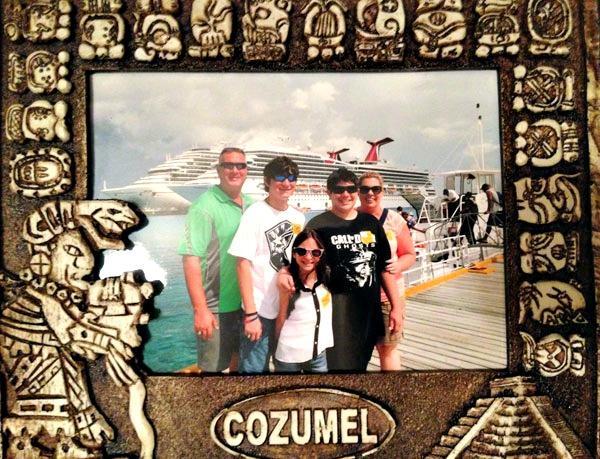 After we were done with our excursion we did a little shopping and then everyone was hungry. We decided to dine at Three Amigos which is the restaurant that is front in center when you get off of the ship. I was afraid the boys were going to have a hard time finding something to eat. My daughter can always find something. In the end the boys enjoyed cheese fries, my husband tried fish tacos, I had nachos, and my daughter LOVED her chicken quesadillas.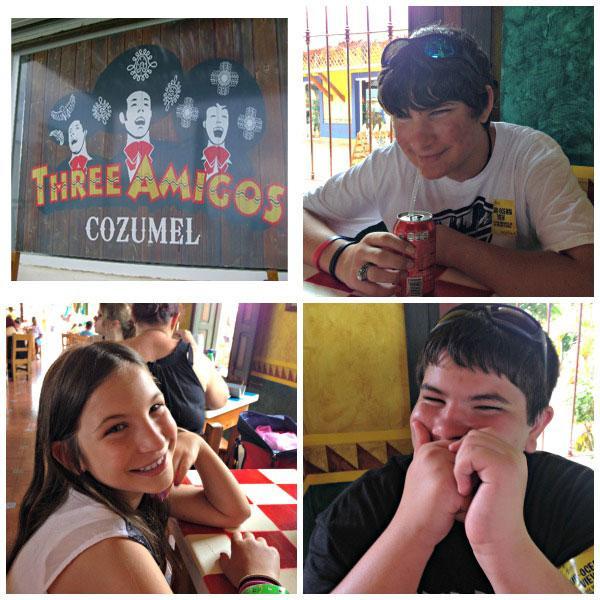 While we waited for our order we enjoyed a little entertainment by the staff and other guests. The atmosphere at the restaurant was electric and full of fun!
I'm curious what the drinking age is in Mexico as a waitress tried to sell us some shots. She asked about the boys and said Nick who is 14 was too young but my son (who we said was 17) would be fine. Anyway after our lunch that everyone enjoyed and cost 920 pesos (Doesn't that sound like a lot, well it was about $80 US dollars), we took a little time for some photo opps.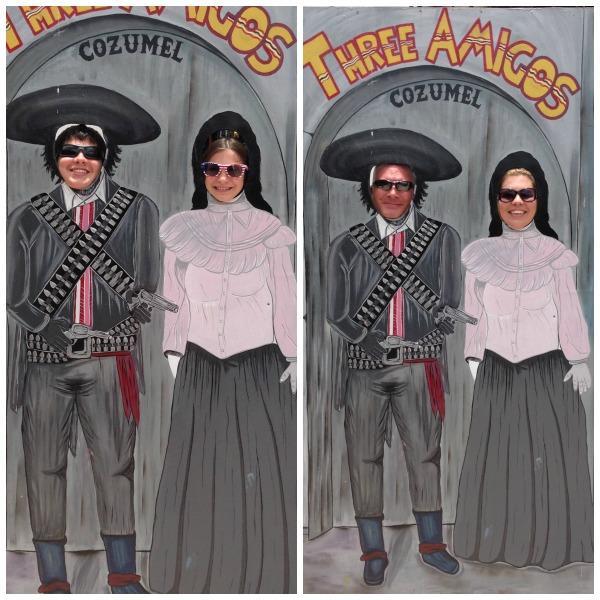 My daughter is convinced she is a model, but I must say this is one of my favorite photos, though she doesn't look like 8!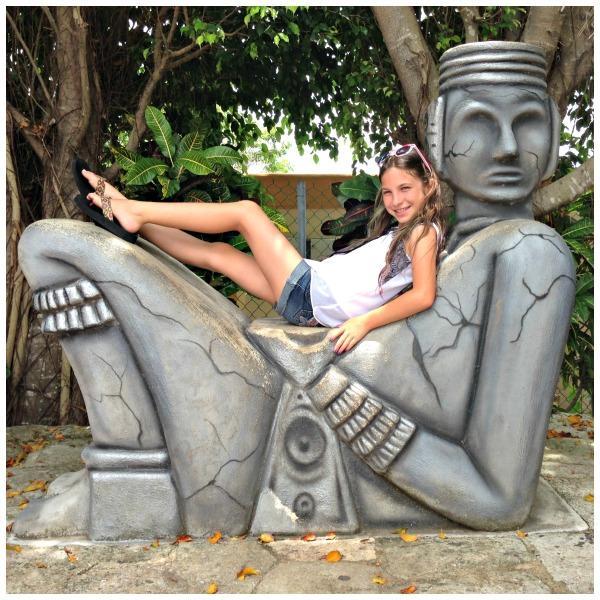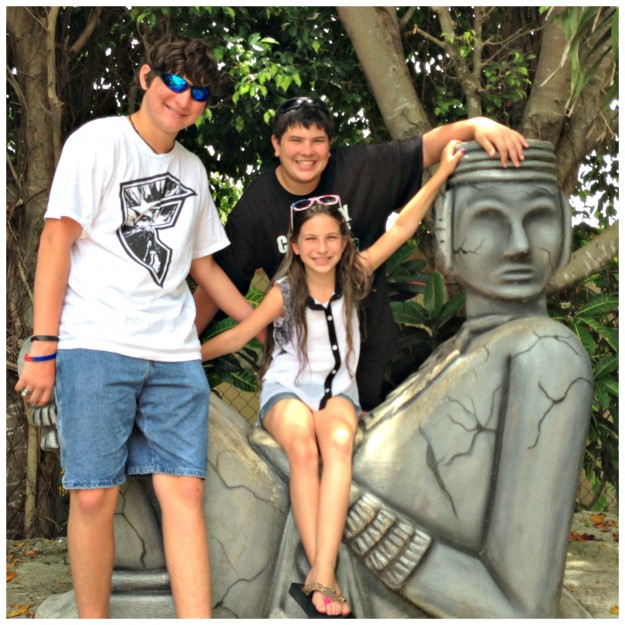 After our photos we did some more shopping. I think we spent the most money in Cozumel there was just so much to see and buy! The kids each got hand painted surf boards that they have hung up on their wall. I was happy they ended up buying a souvenir they could enjoy and remind them of our amazing trip.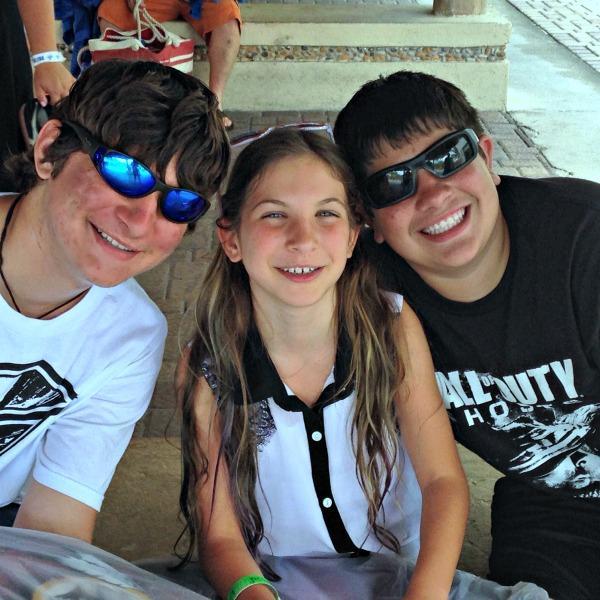 After our boat ride, lunch, and shopping we headed back to the ship. I couldn't help but snap a photo of the beautiful blue water. One thing I've yet to do on any of our cruises is enjoy the beaches at our ports. I was really hoping to get a chance this trip but it didn't work out that way. Next cruise I see a beach with blue water in my future!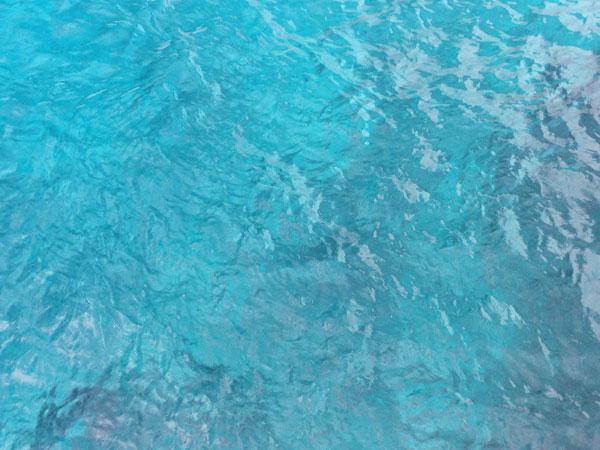 Thank you for Carnival Cruise Lines for having us as their guests.