Yep it is another post about our amazing Carnival Cruise. I still can't get the wonderful trip out of our mind and am constantly looking into deals when I get an email to see if we can book something for next year. I definitely recommend spending the money on excursions since they give you a sense of safety when getting off your cruise ship. One of our ports was Grand Cayman. For this port I was trying to decide between a bus ride through the historic areas or a trip to the Turtle Farm. The Turtle Farm won out at a vote of 3 to 1.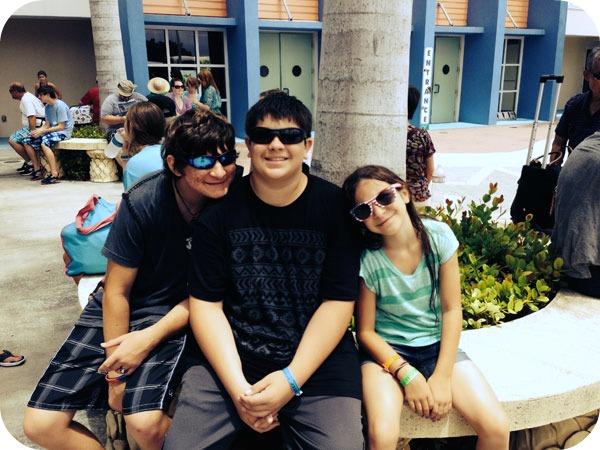 During our tour of the Cayman Turtle Farm we saw many green sea turtles, were able to hold a sea turtle, visited with Smiley, saw some sharks, and even snorkeled in the lagoon with the sea turtles. My daughter had the best time and was so excited to hold a turtle, this was the highlight of her trip to Grand Cayman.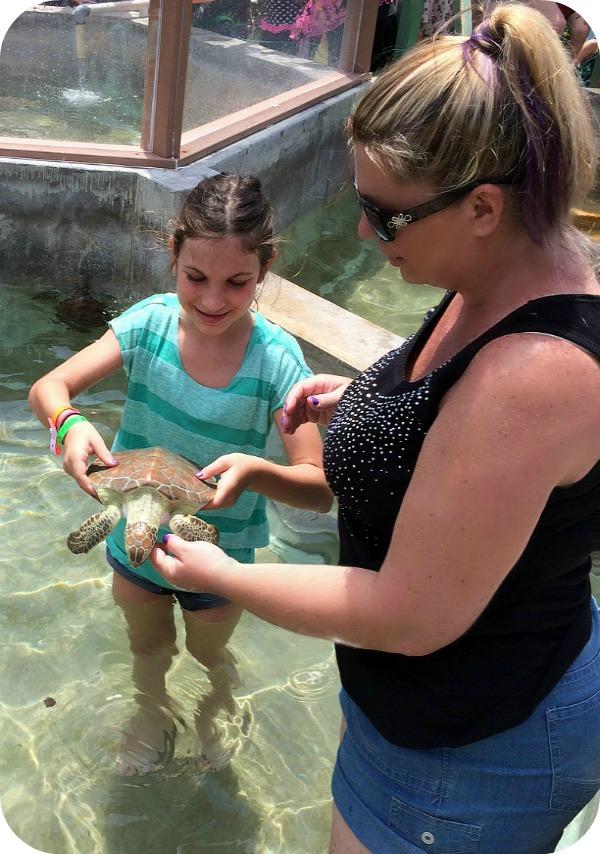 I was very surprised that she was interested in snorkeling. My husband and oldest son were not all that interested. Unfortunately my son did not start off on our trip feeling very well and tired easily. So my husband and son walked over to look at the predator tank while Nick, Honey, and I did a little snorkeling. I was impressed Honey lasted as long as she did, however as soon as we got to really deep water where the turtles were she decided she didn't want to go any further. Even though she had the life vest on she just didn't feel comfortable so we turned around. It was a fun experience.
So who is Smiley you might be wondering? He is 9 foot saltwater crocodile. Not just any crocodile but the first crocodile seen in the Cayman Island's since the 1950's
Smiley the Crocodile
We had a nice lunch that was included with our excursion and then watched the turtles a little as they swam around the lagoon.
After our day at the Cayman Turtle Farm we had just enough time to get back to the ship. The day was full of new sights, fun, and sun and we all took a little nap on our return.
Thank you for Carnival Cruise Lines for having us as their guests.