Hurricane season is in full swing here in Florida. I remember before the season began in June that the forecasters had made their predictions that this would be a very mild hurricane season. Of course when we heard this our thoughts were the exact opposite you see the last couple seasons were predicted to be very active and they weren't.
In fact, as I write this post Tropical Storm Bertha (only the second in the season) skirted Puerto Rico as it targets itself for the Dominion Republic.
The U.S. National Hurricane Center in Miami said the storm was likely to curve to the northeast and move parallel to the U.S. eastern seaboard without hitting the mainland.
After a year of living in South Florida we were introduced to natures force during the 2004 hurricane season, which was one of the costliest seasons, until 2005. We saw Jeanne trick us all by heading out into the Atlantic only to loop around and return. In 2005 I was out of work for a week, this week happened to be my last week of work before maternity leave. Thankfully we were only without power for 18 months. However I can tell you I was a little worried about going into labor during this chaotic time.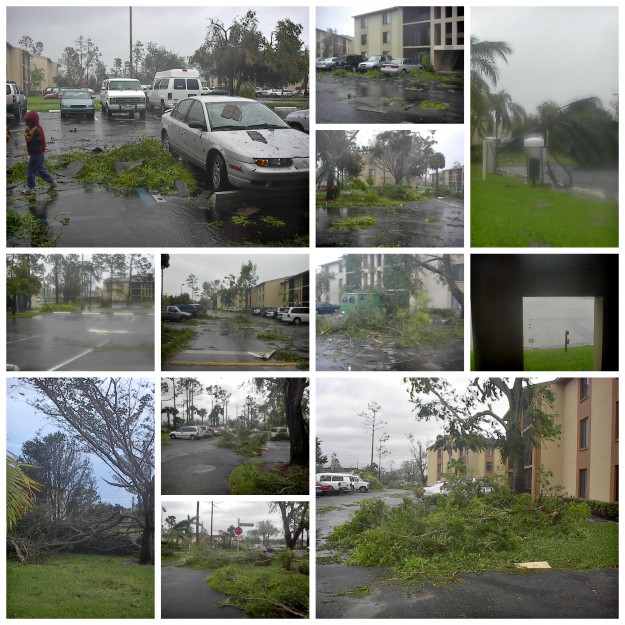 One thing we learned after two very active hurricane seasons was being prepared is the key. During our first hurricane we were without power for 3 days and lost everything in our refrigerator. We spent hundreds of dollars when the supermarkets opened buying dry food. We did not have enough candles, a radio, or really much of anything.
I just recently received an emergency preparedness kit from Boltwell.
Introductory Boltwell Kit
I was intrigued when I was approached to review a kit and thought the idea of what this company offered was unique and perfect for people like me who always "say" they are going to be prepared the next time but are always one step behind.
Boltwell's Kits and Add-On Supplies are compiled of gotta-have-it gadgets and gizmos so that you can easily check "keep my family prepared" off your to-do list without thinking too much about the scary stuff. Boltwell is all about simplified solutions toward purposeful prepping. There's no camouflage or doom-and-gloom here!
My Kit Included:
WEATHER RADIO: Stay connected to what's going on without having to hunt for batteries
HAND SANI PEN: Helps clean away an ick that could make you sick
MULTI TOOL: Cuts, saws, screws, unscrews, opens, files and make you a hero when nobody else has a bottle opener
FOOD BAR: Don't let a hunger zap get you down
ULTIBRUSH
TOILET KIT: Sometimes nature calls when a toilet isn't around
QUICK DRY CHAMOIS TOWEL: Absorbent enough to dry your hair and collect water from a puddle (preferably, not at the same time)
DRY SHAMPOO: Keeps hair clean and fresh on days you skipped the whole showering thing
POCKET LANTERN: Let there be light!
FIRST AID KIT
The great thing is you can order the kit that is perfect for you. For example if you live in the middle of the US I doubt you are threatened by hurricanes. The best thing to do is to start with the B*72 kit which is "the bomb" of kits and the basis for any emergency situation. From their you can add-on supplies based on your needs
Add-On Boltwell Supplies
Tornado/Hurricane (b*5)
Germie Warfare (b*18)
Earthquake (b*9)
Flood (b*100)
Power Outage (b*120)
Winter Storm (b*32)
In addition to these add-ons Boltwell realizes that not every kit or add-on is going to fit your need and has created additional kits to address your specific situations such as
Boltwell Additional Kits
Pet Emergency
Car Emergency
Grab n Go
2-Week Meals
Fire Kit
With all the different kits you can pick and choose which kits you feel you might need the most. For example looking through all the kits and add-ons I would say for our family the hurricane, flood, and power outage kits would be the most useful. When a Hurricane does hit, or even a Tropical Storm, it is almost always causes power outages and flooding. In fact, a couple years ago we had a Tropical Storm just skirt the US and this is what our neighborhood looked like when I was finally able to make it home from work.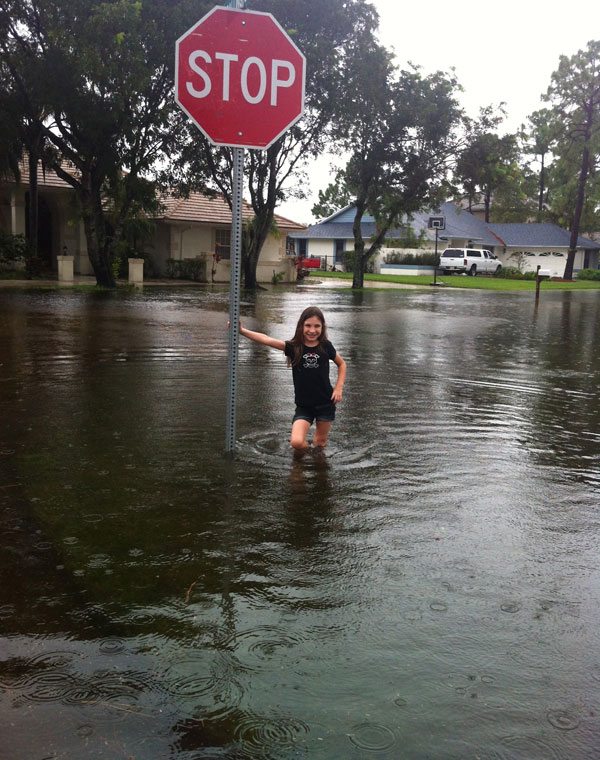 The stop sign is at the corner my house (at the time) was located, and below is what we had to go through to get to our house.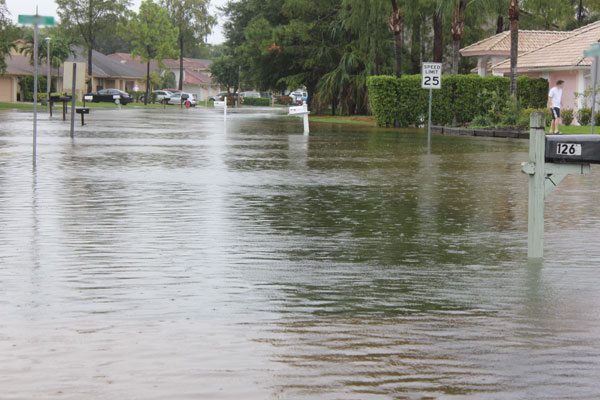 Hopefully the hurricane predictions this year will be accurate and we sill simply get a little rain here and there. In either case it is great to have the Boltwell kit ready if I need it.
What Boltwell Kit do you think you would need on hand?
I received the above pictured product to facilitate this post.