I use to think that cruises were an "adult" thing. A vacation where you enjoy shows, shopping, new countries, and laying out by the pool. All things that I thought were more grown up. However having gone on two cruises know I love how Carnival is able to pack both adult and children fun all in one large ship! I recently mentioned how A-M-A-Z-I-N-G the service was aboard the Carnival Breeze and the fun entertainment, today I want to share with you all the fun things the kids enjoyed.
Well my daughters favorite part of the cruise was, he her words, "Being with her family and the food!" That didn't stop her from enjoying all the entertainment on board for the kids. Carnival does have camps for all the kids and I'm sure the kids have a blast. My kids skipped the camps mainly because they would all be separated and they prefer to spend time with each other than strangers.
Waterworks and Pool Aboard the Carnival Breeze
Nick and Honey spent a lot of time enjoying the many ways to get wet! Was hard not to get wet standing under the big bucket!
Sports Aboard the Carnival Breeze
For the sports fans or kids that just enjoy a little bit of action there are tons of things to do above the ship. We played a couple games of family mini golf, toss the bean bags (have no idea what the name is), foosball, and more. There was a sky court however there was never a moment when it wasn't packed! At one point there was a huge game of dodgeball going on and the bleachers were full as everyone was watching and enjoying the game.
Cherry on Top
The kids loved visiting Cherry on Top! Cherry on Top is a cavity waiting to happen, the sweets to satisfy any sweet tooth. I would say that it was just the kids but hubby and I have our own sweet tooth and we visited a couple times ourselves. I have always loved the "buffet" style candy shops where you can mix and match your favorites.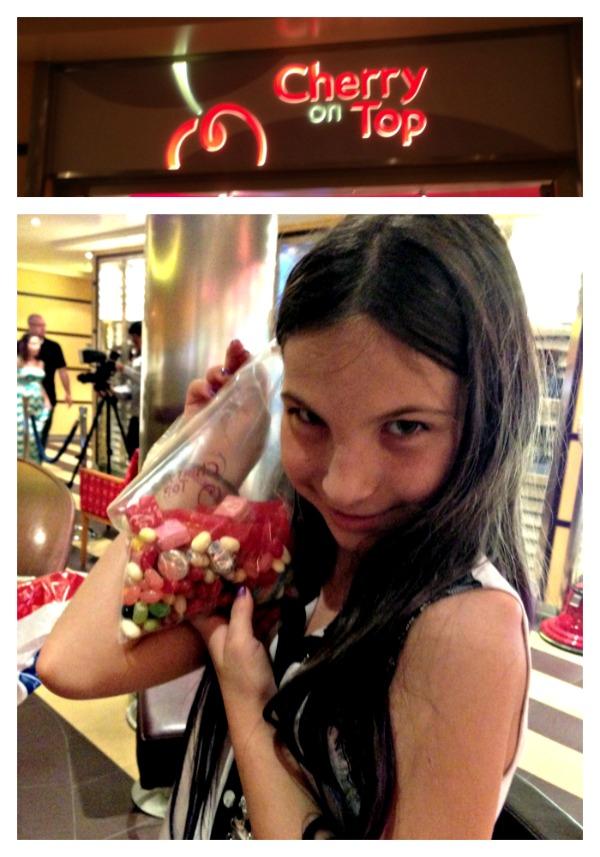 Whether you are an adult or a kid, traveling as a couple, alone, or a family there is always something to do for everyone aboard the Carnival Breeze.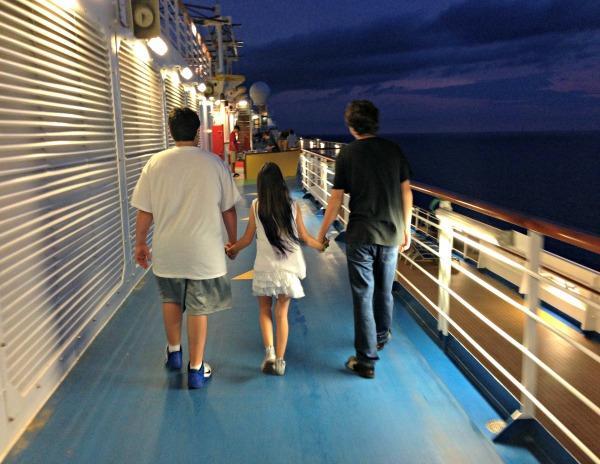 We were a guest on the Carnival Breeze, however all opinions are our own.