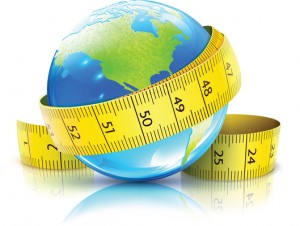 It has been a great week! Lots going on and going strong. After my Christmas splurge it wasn't nearly as hard as I thought to get back on track. The only thing I'm regretting right now is ordering so much Chicken Noodle soup LOL. Trying my best to mix things up a little I don't do well if I don't have variety. I'm also struggling a little bit with what to eat for my Lean & Green meal. I don't 'cook' much and find it easiest to just grill up some chicken and eat some broccoli but that too gets old.
I did a little shopping after Christmas buying some cute tops and a little smaller pants. My reward was many co-workers noticing I've lost some weight. I even wore my hair up twice this past week. I don't normally like to wear it up because my face was heavier then I like but I actually got more compliments about my hair being up then anything LOL!
So as you can see it was a great week! I will say that this weekend I am struggling with some cravings. Nothing specific, well definitely candy! Just feeling that need of variety. Haven't decided what to do about that quite yet. I do really well during the week since I'm at work, the weekend are a little tough. I think some of it is lack of energy, I'm just tired not sure if I'm catching something or not. Either way I was very happy with this weeks results and I have my eye on 159!
163.4 a weight loss of 1.6 lbs!
Starting Weight: 180.6
Week One Weight: 172.8
Week Two Weight: 170.8
Week Three Weight: 168.4
Week Four & Five Weight: 165.0
Week Six Weight: 163.4
Total Weight Loss: 17.2 lbs
Medifast Coupon Codes
Medifast has some deals for you! If you use my code, SHIBLEY56, and sign up for Medifast Advantage when you order $250+, you'll receive 56 free Medifast Meals and free shipping! You'll receive 28 free meals with your first Medifast Advantage order and ANOTHER 28 free meals with your next order! This offer is only valid if you enroll in Medifast Advantage, and it's limited to one per customer. It's not valid with prior purchases, any other promotions or discounts, or for Medifast Ready-to-Drink Shakes.

Not ready to enroll in Medifast Advantage? You can use code SHIBLEY28 to receive 28 free meals with your purchase of over $250. Limit one per customer. This offer is limited to new customers only and not valid with prior purchases, Medifast Advantage, or any other promotions or discounts.

Both codes expire on 7/31/2013. See website for complete details on program and discounts. Consult your physician before beginning a weight-loss program.
Additional MediFast Posts:
---
Disclaimer: I receive free product in order to evaluate and comment on my experiences on the Medifast Program. Medifast products and the Medifast Program are not intended to diagnose, treat, cure, or prevent any disease or illness. Any medical improvements noted while on the program are related to weight loss in general, and not to Medifast products or programs. All opinions are my own. You may read more of my disclosure here.
---