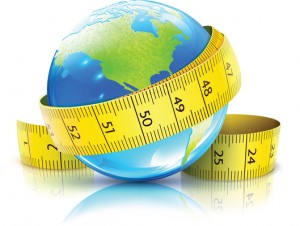 Let's just say last week was great, this week not so much. For some reason I just really had a had time staying on plan, so much so that a few days I was totally off. Had lunch with a co-worker, dinner at Outback with the family, and lunch with my daughter because she was home sick from school. What does this mean? It means my review of the MediFast one is a "real" one. I don't know a lot of people that are so strict they never slip now and then.
However it is Sunday and today has been a great day. I've actually "bet" on my success this month when I joined DietBet which I found through another bloggers site. This is not a plan or any type of service. It is a friendly wager between friends. I put $25 into the put betting that I will lose 4% of my body weight in 28 days. This figure is extremely reasonable and puts me at a need to lose 6.6 lbs in the 28 days. I think it will be fun and a great motivator.
I did get moving a little this weekend. Saturday morning I popped in Zumba Core for the Kinect and worked out for 20 minutes. Sunday I began the C5K program and walked/ran for 31 minutes on the treadmill. I'm really going to try to commit to that and see if I can finish the program.
With all that said I chose once again to NOT weigh myself on Saturday. I was forced to weigh myself Sunday morning in order to weigh in for the DietBet challenge but since it wasn't on my normally weekly day I've chosen not to post it. Lets just say it was not pretty!
Starting Weight: 180.6
Week One Weight: 172.8
Week Two Weight: 170.8
Week Three Weight: 168.4
Week Four & Five Weight: 165.0
Week Six Weight: 163.4
Week Six Weight: No weigh
Total Weight Loss: 17.2 lbs
Medifast Coupon Codes
Medifast has some deals for you! If you use my code, SHIBLEY56, and sign up for Medifast Advantage when you order $250+, you'll receive 56 free Medifast Meals and free shipping! You'll receive 28 free meals with your first Medifast Advantage order and ANOTHER 28 free meals with your next order! This offer is only valid if you enroll in Medifast Advantage, and it's limited to one per customer. It's not valid with prior purchases, any other promotions or discounts, or for Medifast Ready-to-Drink Shakes.

Not ready to enroll in Medifast Advantage? You can use code SHIBLEY28 to receive 28 free meals with your purchase of over $250. Limit one per customer. This offer is limited to new customers only and not valid with prior purchases, Medifast Advantage, or any other promotions or discounts.

Both codes expire on 7/31/2013. See website for complete details on program and discounts. Consult your physician before beginning a weight-loss program.
Additional MediFast Posts:
---
Disclaimer: I receive free product in order to evaluate and comment on my experiences on the Medifast Program. Medifast products and the Medifast Program are not intended to diagnose, treat, cure, or prevent any disease or illness. Any medical improvements noted while on the program are related to weight loss in general, and not to Medifast products or programs. All opinions are my own. You may read more of my disclosure here.
---