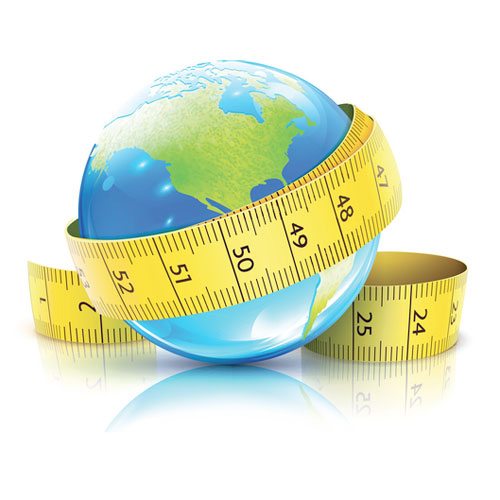 Last week I mentioned my conscious decision to go off the plan while on vacation. That was a total of 9 days from 12/24 through 1/1. My intentions were to get right back on the plan when I returned to work on 1/2. The question is did I do it?
Accomplishment
Yes I accomplished my goal. On Wednesday 1/2 I got right back on the plan and have not swayed since. It wasn't even a hard thing to do. My mind was set that I needed to get back on plan and I just decided it was time.
Lesson Learned
I learned that I can go off the plan and get right back on. This is a major thing for me. In the past I would follow a weight loss plan and even when I made a decision to eat something off the plan I would feel guilty. Then I would eat more. Then I would promise to get back on the next day and half way through the day would eat something I shouldn't. I felt like eating anything off plan was opening the flood gates to eat whatever I want and I doomed myself with that action.
I did not experience any of that this past week and I was amazed and excited like I have taken a giant step. When I made the decision to "go off plan" on 12/24 I also told myself to NOT FEEL GUILTY (which is usually easily said then done). I was originally going to go back on it after Christmas but with everything going on I decided to just go ahead and go off until I went back to work. I didn't feel guilty at all during that week. I also didn't eat TONS of food each day. The food I was eating was not healthy but I was getting up late and eating a meal around 10-11, maybe a snack, and then early late dinner. So I was eating less meals. So I wasn't sure what to expect on the scale last week, and also made the decision NOT to weigh.
Weight Loss
I told myself before I stepped on the scale it didn't matter. I had already made a huge step and turning point in my weight loss journey by being able to splurge guilt free and get right back on it. So with that thought in mind I stepped on the scale….what I found was quite surprising. My previous weight recorded at the end of week three was 168.4, skipping week four I was hoping to have gotten back to the 168.4 or very close. Assuming I had gained some weight over my "splurge week". I was not prepared for what I saw!
165 a weight loss of 3.4 lbs!
Starting Weight: 180.6
Week One Weight: 172.8
Week Two Weight: 170.8
Week Three Weight: 168.4
Week Four & Fuve Weight: 165.0
Total Weight Loss: 15.6 lbs
Featured Meal
I didn't think I would enjoy this soup but I added a little green onion and it was amazing. Unfortunately my order was already placed and I will have to wait until next month to order it but it is on my list for sure!
Medifast Coupon Codes
Medifast has some deals for you! If you use my code, SHIBLEY56, and sign up for Medifast Advantage when you order $250+, you'll receive 56 free Medifast Meals and free shipping! You'll receive 28 free meals with your first Medifast Advantage order and ANOTHER 28 free meals with your next order! This offer is only valid if you enroll in Medifast Advantage, and it's limited to one per customer. It's not valid with prior purchases, any other promotions or discounts, or for Medifast Ready-to-Drink Shakes.

Not ready to enroll in Medifast Advantage? You can use code SHIBLEY28 to receive 28 free meals with your purchase of over $250. Limit one per customer. This offer is limited to new customers only and not valid with prior purchases, Medifast Advantage, or any other promotions or discounts.

Both codes expire on 7/31/2013. See website for complete details on program and discounts. Consult your physician before beginning a weight-loss program.
Additional MediFast Posts:
---
Disclaimer: I receive free product in order to evaluate and comment on my experiences on the Medifast Program. Medifast products and the Medifast Program are not intended to diagnose, treat, cure, or prevent any disease or illness. Any medical improvements noted while on the program are related to weight loss in general, and not to Medifast products or programs. All opinions are my own. You may read more of my disclosure here.
---