Another Medifast week is behind me. As I write this I'm into day two of week four. Sometimes it feels like I've been on it a long time and other times I look an say week 4? Where did the time go? This third week was tough for me. I did pop some chocolates in my mouth and went a little overboard on salt. Lets just say there was a reason for the chocolate and salt and leave it at that.
However what I'm most proud of this week is my personal Medifast dietician and my commitment to get back on track. I speak with her once a week, usually through email because it is the easiest form of communication for me. She ask how I'm doing, any goals I want to set and how I'm feeling. I told her about my little "off plan" choices and was worried about how that would effect my weight loss. I was trying to talk myself into thinking they wouldn't matter and if they did it was ok.
She explained to me exactly what it could cause but didn't say it would. I'm a very logical person so laying things out for me in such a fashion is great. Basically when you start the plan you are getting a machine started and it starts to run smoothly on the proper calorie and balance of nutrition. The plan does allow for a certain calorie intake and a specific range of carbs. When eating chocolates each day I could be taking in too many carbs. This basically slows down the well running machine. It is not necessarily going to make you gain a ton of weight but it is going to slow down the process. This was all I needed to hear. The next day I decided (though it is not my usual thing to do) to step on the scale to see if the chocolates and salt were effecting me. I was shocked to see I had gained 2 lbs so far.
Having worked hard the two weeks before and staying perfectly on track I did not want to end the week with a gain. I just wasn't ready for that emotionally. So that very day and since I have stuck to the plan completely. I never was a big fan of meetings, or talking to someone about what was going on but I feel talking to my dietician really helped me get back on track and for that I thank her.
However I was not expecting to see what I saw on the scale when I stepped on Saturday morning.
164.8 lbs that is a lost of 2.4 lbs!
Starting Weight: 180.6
Week One Weight: 172.8
Week Two Weight: 170.8
Week Three Weight: 168.4
This Weeks Weight Loss: 2.4 lbs
Total Weight Loss: 12.2 lbs
I thought I would start highlighting some of the foods and my thoughts. We recently had the opportunity to be the first to try out some new foods. One of which is the Macaroni & Cheese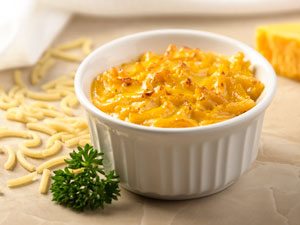 My first try was not the best. It may be I cooked it incorrectly. I plan on trying this, tomorrow and watching the amount of water I use. I also think adding some lean ground beef or turkey (or maybe even a veggie like broccoli) will add some flavor!
Note: I totally flaked on the situp program too didn't even get it started.
Medifast Coupon Codes
Medifast has some deals for you! If you use my code, SHIBLEY56, and sign up for Medifast Advantage when you order $250+, you'll receive 56 free Medifast Meals and free shipping! You'll receive 28 free meals with your first Medifast Advantage order and ANOTHER 28 free meals with your next order! This offer is only valid if you enroll in Medifast Advantage, and it's limited to one per customer. It's not valid with prior purchases, any other promotions or discounts, or for Medifast Ready-to-Drink Shakes.

Not ready to enroll in Medifast Advantage? You can use code SHIBLEY28 to receive 28 free meals with your purchase of over $250. Limit one per customer. This offer is limited to new customers only and not valid with prior purchases, Medifast Advantage, or any other promotions or discounts.

Both codes expire on 7/31/2013. See website for complete details on program and discounts. Consult your physician before beginning a weight-loss program.
Additional MediFast Posts:
---
Disclaimer: I receive free product in order to evaluate and comment on my experiences on the Medifast Program. Medifast products and the Medifast Program are not intended to diagnose, treat, cure, or prevent any disease or illness. Any medical improvements noted while on the program are related to weight loss in general, and not to Medifast products or programs. All opinions are my own. You may read more of my disclosure here.
---