I have officially completed two weeks on Medifast. I think I'm doing pretty well I have been able to easily stay on plan at work, at home, and running errands on the weekend. What I find the hardest is getting in my "greens" during my lean and green meal. I'm more interested in eating the protein then the veggies though I know they are good for me.
I did try one of the new products that was just released the Fajita Seasoning Mix: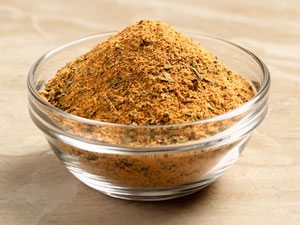 Fajitas are one of my favorite foods, it is hard to eat them though without the wrap. What I decided to do is make a Chicken Fajita Salad using my healthy fat option to add a little bit of extra. It was pretty good. I would definitely use it again. Considering the time of the year I'm giving myself a big pat on the back. Our office is littered with nuts, candies, chocolates, and thank you baskets full of everything that looks great but not so great on. I've resisted it all. We even had our monthly luncheon at work in which they ordered pizza and I ate instead my chicken noodle soup.
Today, Sunday, has been a little tough for some reason I just really want some candy or carbs for some reason but I'm resisting. My goal this week is to try to get in at least one Kinect session (not sure which game I want to do) maybe something fun with the kids!
Starting Weight: 180.6
Week One Weight: 172.8
Week Two Weight: 170.8
This Weeks Weight Loss: 2 lbs
Total Weight Loss: 9.8 lbs
Right now my eye is on 169 that is my mini goal, it is always exciting to get into that next level, you know what I mean 160's, 150's, etc. I also know that when I way in the very low 160's I usually feel pretty comfortable in my clothes. I can definitely tell with the 9.8 lb weight loss my clothes are feeling better. Where they were tight and I knew I "should" buy a size higher I refused. Right now they are comfortable. I also feel that my tops are looking just a little better around my waist.
I'm also going to start my situp program. When I lost 40 lbs a couple years ago I always did sit ups and was doing 500 or more a day. This really tightens up my stomach and I can see a noticeable difference. So here is to another week….the last one before Christmas!
Medifast Coupon Codes
Medifast has some deals for you! If you use my code, SHIBLEY56, and sign up for Medifast Advantage when you order $250+, you'll receive 56 free Medifast Meals and free shipping! You'll receive 28 free meals with your first Medifast Advantage order and ANOTHER 28 free meals with your next order! This offer is only valid if you enroll in Medifast Advantage, and it's limited to one per customer. It's not valid with prior purchases, any other promotions or discounts, or for Medifast Ready-to-Drink Shakes.

Not ready to enroll in Medifast Advantage? You can use code SHIBLEY28 to receive 28 free meals with your purchase of over $250. Limit one per customer. This offer is limited to new customers only and not valid with prior purchases, Medifast Advantage, or any other promotions or discounts.

Both codes expire on 7/31/2013. See website for complete details on program and discounts. Consult your physician before beginning a weight-loss program.
Additional MediFast Posts:
---
Disclaimer: I receive free product in order to evaluate and comment on my experiences on the Medifast Program. Medifast products and the Medifast Program are not intended to diagnose, treat, cure, or prevent any disease or illness. Any medical improvements noted while on the program are related to weight loss in general, and not to Medifast products or programs. All opinions are my own. You may read more of my disclosure here.
---