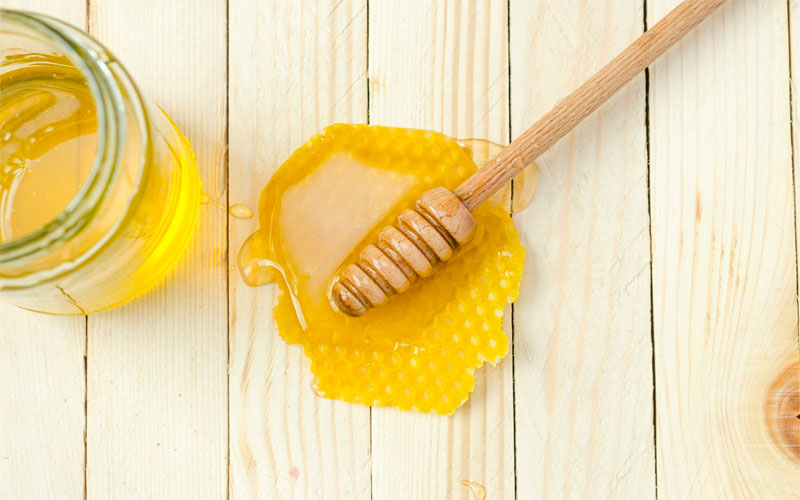 Honey makes everything better! The sweet, unique notes of honey take your taste buds on a delicious ride, only to be rewarded with a smoky aftertaste. Honey is a superfood and enhances the taste of everything else. So how about you honor your Halloween recipes with honey this year?
It's always a good idea to use honey in recipes, especially if it's coming from your own beehives! Nothing is better than extracting your honey and using it to make some delicious treats. Check out these mouth-watering Halloween recipes with honey extracted at home.
Honey's History
As old as written history, honey is lauded in Babylonian and Sumerian texts from 2100 B.C. Along with its praises being sung in ancient Indian and Aztec writings, honey left an impression throughout history. Ancient Egyptians used honey in their daily rituals as a natural sweetener, remedies for skin abnormalities, and as an embalming fluid for mummification. Honey was also a staple in the queens' beauty regime, who used it as a facial mask and applied it all over the body to keep the skin firm and soft.
The Greeks glorified honey as a healing medicine and used it extensively for treating wounds on soldiers and for day-to-day ailments. In addition, they loved to cook with it, as did the Romans, who also engaged in beekeeping, which thrived in the Roman empire.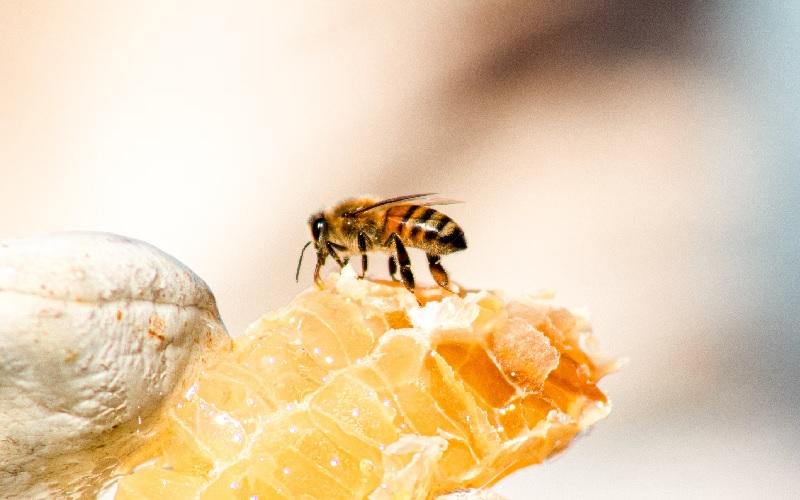 The Many, Many Benefits of Raw Honey
Honey has been making waves since the beginning of time, and rightfully so. Let's take a look at some of the many benefits of raw honey,
Antioxidants in honey aid in neurological, gastrointestinal, and cardiovascular issues.
An excellent treatment for cough and cold.
Helps treat and heal wounds, scars, and other skin abnormalities.
A natural toner for the skin, keeping it supple and soft.
A natural conditioner for hair, helping it retain moisture and softness.
Acts as a natural sweetener, curbing the use of processed sugar.
How to Extract Honey
Dress for the occasion! Read more to choose the best beekeeper suits.
Remove frames from the hive. The boxes can be heavy, so remove them one at a time. 
Get a honey-extracting set. This will save time and ease the process. If you don't have one, crush and squeeze the honey-filled wax cells into an empty gallon.
Those with extractors put the frames on the extractor and watch the honey be squeezed out of the cells into the bucket. You're done!
Mouth-watering Halloween Recipes With Honey Extracted in Home
Halloween calls for delicious sugary treats, and nothing says sweet better than honey! Check out these mouthwatering recipes with homemade honey,
Honeycomb Bites Recipe
Honeycomb Bites
Ingredients  
1

tbsp

Honey

1

tbsp

Golden syrup

1 1/2

cups

Caster sugar

1/4

tbsp

Cream of tartar

200

g

Melted dark chocolate

1/4

cup

Water
Instructions 
Combine honey, golden syrup, caster sugar, cream of tartar, and water in a large saucepan.

Cook over low heat for 5 minutes to dissolve the sugar.

Slowly increase the heat to bring it to a boil. Cook for 6-7 minutes, without stirring, until the syrup starts to crack at (150°C) on a sugar thermometer or turns golden brown.

Remove from heat immediately and use a wooden spoon to stir in the bicarbonate of soda quickly until you see bubbles and foam. Let it cool for an hour, and then enjoy!
Honey Cinnamon Bars Recipe
Honey Cinnamon Bars
Ingredients  
1/4

cup

Honey

1

cup

Sugar

1

each

Egg

2

cups

Flour

3/4

cup

Canola oil

1

tsp

Ground cinnamon

1

tsp

Baking soda

1/4

tsp

Salt
Instructions 
Preheat the oven to 350°C

Beat sugar, oil, egg, and honey until it mixes well.

Whisk flour, baking soda, cinnamon, and salt together in another bowl. 

Slowly combine with the sugar mixture, and add 1 tsp of walnuts.

Let it cool, and then cut it into bars.

Make a glaze with powdered sugar, mayonnaise, vanilla extract, and water. Or just top the bars with fresh honey!
Honey Pie Recipe
Honey Pie
Ingredients  
1

cup

Honey

3

tbsp

Butter

3

each

Eggs

1

tsp

Vanilla extract

1

dash

Nutmeg

1

cup

Chopped pecans

1

each

Unbaked pie shell
Instructions 
Boil honey in a large saucepan, then remove from heat.

Combine a small amount of hot honey with the eggs and stir gently.

Slowly combine butter, pecans, nutmeg, and vanilla essence.

Stir everything constantly then our the mixture into the pie crust and bake at 325° until the filling is set.
Conclusion
We hope you enjoyed reading and will try one or all the recipes out for Halloween, or just any day! Honey is perfect for all occasions, so you won't regret giving any of these recipes a shot any time of the year! Share with your friends and family so they can also dive into the goodness of honey and make some honey goodies for themselves!
FAQs
1. What Are Some Healthy Recipes With Honey?
Ans: Besides the delicious and sweet treats honey can help you achieve in the kitchen, it is superior when it comes to making healthy and delicious food! Take a look at some of the amazing dishes you can make with honey that is not only rich in good nutrients but in flavor too,
Salad with a honey-lemon dressing.
Sticky Asian chicken wings.
A refreshing honey-mint lemonade.
Honey and mustard glazed carrots
Honey and sesame cookies (gluten-free, sugar-free)
Whole grain honey bread (can be made gluten-free)
Berries with honey and cream cheese dip.
Honey-oat protein bars.
2. What Are Some DIY Skincare Recipes Using Honey?
Ans: Honey has long been praised for its nutritional and topical benefits. Honey's antioxidants help clean and detoxify the skin, while its rich and thick texture helps keep it supple and soft. Read along to find out some great DIY skincare ideas using honey,
Brightening masks using CBD oil or Fuller's Earth.
Oil for massaging the skin on the face and body.
Anti-aging masks using chamomile and witch hazel.
Honey-sugar lip scrub for the ultimate soft lips.
Raw honey as a spot treatment for acne
Sugar and honey exfoliating scrub for dead skin.
Honey and tea tree oil masks for dehydrated and dry skin.