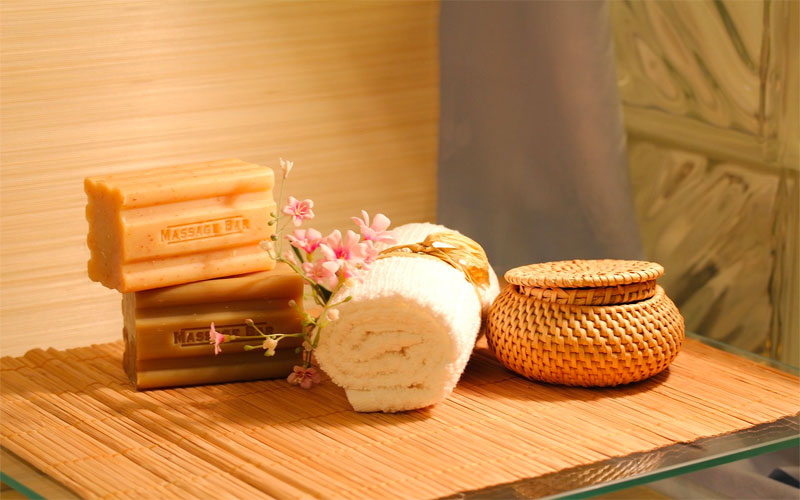 Self-care regimes are not just for celebrities and TikTok influencers. They are highly personalized routines you can easily apply at home, depending on your time and preferences. After all, glowing from the inside out starts with practice and daily care for your mind and body.
Infusing the convenience of DIY spa treatments into your routine not only increases accessibility but also eliminates stress and promotes overall health. You'll love how these small acts of self-love can lead to big changes in appearance and mindset. 
If you're not sure where to start, we gathered several easy-to-apply DIY salon treatments you can easily do at home. So keep reading and choose the treatments that work for you!
Facial Treatments
A well-designed facial treatment doesn't demand a trip to the salon anymore. With a few simple ingredients from your pantry, you can create effective and natural face masks. 
For example, avocado masks serve to hydrate dry skin, while banana honey mixtures work well for oil control and acne prevention. The possibilities are endless, and you can easily custom-design masks that fit your skin needs.
You can even adjust your facial treatments based on your workout routine to make sure your skin gets the best care after a draining workout. Just make sure you apply these treatments on clean and dry skin – this allows the beneficial ingredients to penetrate deep into your pores. 
Keep in mind that you shouldn't rush this process. Let the masks sit for 15-20 minutes, and enjoy some rest while waiting for the magic to happen. 
Dermaplaning
Dermaplaning is a beauty treatment that carefully removes the topmost layer of skin and vellus hair, commonly known as "peach fuzz." This exfoliating procedure, most commonly done in a salon, brings a series of benefits, such as promoting smoother skin, reducing the appearance of acne scars, and allowing deeper penetration of skincare products.
The good news is that you can also include dermaplaning in your home care routine. By opting for DIY, you have control over the process and frequency while cutting down on salon costs.
But, to master dermaplaning for glowing skin, you'll need a dermaplaning tool targeted for at-home use – available online or in beauty supply stores. Once you have the tool, it's easy to get accustomed to the technique.
Just make sure to thoroughly cleanse your face before starting and gently move the tool across small sections of your face in a downward motion avoiding the areas around your eyes. After completing this process, make sure to apply sunscreen since your fresh layer of skin will be more sensitive to sun exposure. 
Homemade Hair Masks
If you're doing a spa day, you can't ignore your hair! The good news is that you can have glossy, healthy hair without spending your savings at the salon or professional cosmetic products. Just like with face masks, you can craft natural hair masks with ingredients readily available in your kitchen. 
For instance, try a simple egg and olive oil mixture for a deeply nourishing and strengthening treatment. If it's the shining locks you aim at, a mask formulated with honey and coconut oil is your answer.
Body Scrub Treatments
Body scrubs play a vital role in any home spa routine as they help exfoliate dead skin cells, boost circulation, and make your skin glow. Even more, homemade scrubs can cater to individual skin needs while providing an affordable, natural alternative.
While there is a multitude of home-made body scrubs, these three recipes are the most common and easy to make:
A coffee scrub – Coffee is known to firm the skin and promote even texture. So, if this is your desired result, combine equal parts coarse coffee grounds and sugar with 1/2 part coconut oil for deep exfoliation and hydration. Apply gently, in circular motions, all over your body (avoid sensitive areas).
An oatmeal scrub – Perfect for sensitive skin as it gently removes dead skin cells while soothing irritation. Mix fine ground oats with honey and a touch of yogurt. Apply as specified above.
A tropical treat – combine sea salt with coconut oil and a few drops of your favorite essential oil. Besides sloughing off dead skin cells, it also makes you feel relaxed and happy in your home spa.
At-Home Manicure and Pedicure
Painting your nails at home is not difficult, but you can elevate the experience by setting the mood. Choose a calm, comfortable spot in your home, light some scented candles or diffuse essential oils, and play soothing music to recreate the serene vibes of a high-end spa.
Make sure you have all essential tools within reach (nail clippers, cuticle pushers, files, polish remover, and your chosen nail polish colors). A bowl for soaking hands and feet is vital too. Add a bit of body wash or salt in warm water for an extra special touch.
Allow time for thorough soaking – around 10-15 minutes. This softens the skin, helps clean nails, and enhances the overall relaxing experience. Additionally, preparing a hydrating hand and foot cream or oil will help create that authentic spa sensation right at home! 
Wrap Up
So there we have it – the ultimate guide to creating a DIY spa day in the comfort of your own home. Put these tips and techniques into practice to enjoy a salon-level pampering experience right at your fingertips!