As the quest for optimal health and wellness intensifies, integrating a fitness regimen with an effective skincare routine has become a holistic approach to well-being. Fitness, typically associated with diet and regular physical activity, now extends to facial treatments.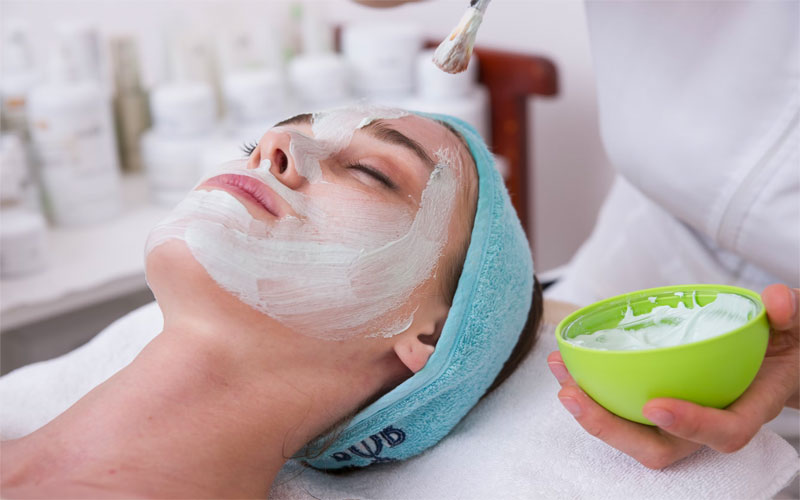 In this fitness journey, the skin, as the body's largest organ, becomes equally important as the muscles are worked out in the gym.
It makes more individuals realize the necessity of coupling their workout routines with effective facial treatments and understanding what the do's and dont's after Botox play in maximizing the benefits of this popular aesthetic treatment.
To give you more information, this article will explore the impact of facial treatments on your fitness journey and how they synergize to enhance overall well-being.
Importance Of Facial Treatments In Fitness
Regular workouts boost blood flow, delivering essential nutrients to your skin. Strategic facial treatments enhance this physiological effect, amplifying the skin's health and glow. But it's not just about looking good – investing in facial treatments has practical benefits too.
The impact of facial treatments on fitness is largely psychological. A glowing complexion can increase confidence, leading to better performance in physical activities. Moreover, studies have shown that stress relief is another advantage of skincare routines, a critical factor in a successful fitness journey.
Effective Facial Treatments For Fitness Enthusiasts
Given the physical stress that fitness activities exert on the body, facial treatments can revitalize your skin. A good example is Botox, known for reducing fine lines and wrinkles, providing an improved and more youthful appearance.
Furthermore, hydrating facials are a boon for fitness enthusiasts. High-intensity workouts can lead to dehydration, which affects your skin. However, hydrating facials replenish moisture levels, keeping your skin plump, radiant, and healthy. Antioxidant-infused treatments also protect the skin from free radicals released during exercise, promoting skin health and delaying signs of aging.
Incorporating Facial Treatments Into Your Fitness Regime
The next stage is understanding how to effectively incorporate these facial treatments into your fitness routine. It's a matter of timing. Try scheduling facial treatments on your rest days to give your skin ample time to recover. Remember, the goal is overall wellness, not just physical fitness or flawless skin.
Integrating facial treatments and fitness may take trial and error. Pay attention to how your skin reacts to different treatments and adjust your regimen accordingly. Keeping your skin type and needs in mind is key to attaining the best results.
The Interplay Between Exercise and Skin Health
Exercise offers a wealth of benefits for your skin. When you work out, your heart rate increases and this improved circulation delivers oxygen and nutrients to the skin while flushing away waste products, including free radicals. This process promotes the growth of new skin cells and boosts collagen production, which can keep your skin looking firm and youthful.
Additionally, the sweat you produce during a workout helps to flush out pores, reducing the occurrence of breakouts. However, cleaning your skin before and after your workout is important to remove any lingering sweat, oil, or makeup that could clog your pores.
Role of Diet in Skin Health and Fitness
A balanced diet is as important for your skin as your overall fitness. What you consume can significantly influence the health and aging of your skin. Antioxidant-rich foods, like fruits and vegetables, can protect your skin from cellular damage caused by free radicals.
On the other hand, fatty and sugary foods can lead to skin issues such as acne and premature aging. Hydrating adequately is another crucial factor. Drinking plenty of water not only aids in digestion and circulation but also keeps your skin hydrated and healthy.
Sleep, Stress, and Skin Health in Fitness
A good night's sleep is equally important in your fitness journey and skin health. During sleep, your skin goes into repair mode, healing and renewing itself. Lack of sleep can lead to dull skin, dark circles, and even breakouts.
Stress is another factor that impacts both your fitness goals and skin health. When stressed, your body produces more cortisol, leading to weight gain and skin issues like acne. Engaging in stress-reducing activities like yoga, meditation, or simply taking time out for yourself can keep cortisol levels in check, aiding your fitness journey and promoting healthier skin.
Conclusion
The fitness journey is not merely about a well-toned body but also involves caring for your skin, your body's largest organ. A proper balance between workouts and facial treatments can improve physical and psychological health, contributing to overall wellness.
As the saying goes, beauty is only skin deep. However, when it comes to fitness, it's clear that a healthy, radiant complexion can indeed complement your workout regimen and enhance your wellness journey. Start caring for your skin today and experience the difference it makes in your fitness journey.