If you've recently found out that you need glasses, you might be wondering whether you can carry on playing sports with your new prescription lenses. It's an understandable concern, as it's hard to imagine playing football with your new eyewear. What happens when the ball hits you? Will you still be able to run as fast or will your glasses keep sliding down your nose? This blog will ease all your worries and provide you with the answers you're looking for.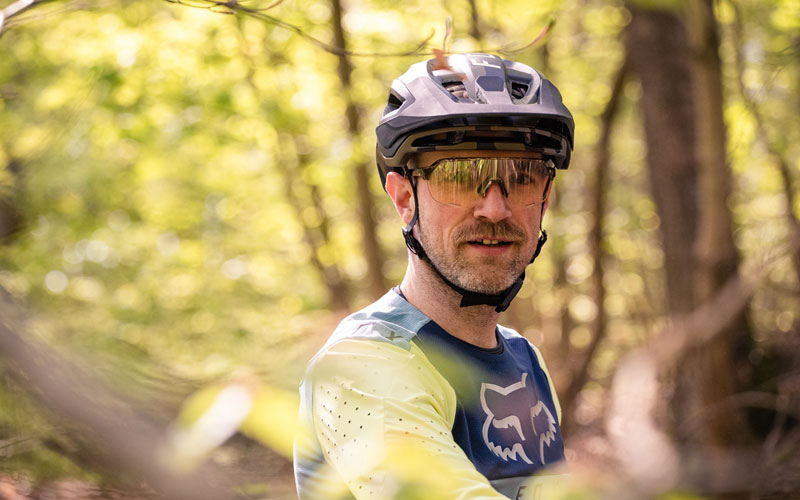 Are glasses suitable for sports?
The short answer to this question is yes, but really it depends on the types of sports you're playing and the glasses you're wearing. Many sports can be played with prescription glasses from Frames Direct, such as badminton or golf, but others carry more of a risk. Rugby and football, for example, may result in your glasses being knocked off your face and broken. So, what can you do if it's too hard to wear glasses when playing your favorite sport?
Consider contact lenses
Contact lenses aren't for everyone, but many athletes choose to use them when they're playing sports. They allow you to move freely and pose no extra risk – you won't even notice you're wearing them and nobody else will know you're using them either. Contact lenses do require a bit of extra care and attention, but if you're just using them during matches and sports practice, they shouldn't interfere with your life too much.
Look into sports glasses
If contact lenses aren't quite right for you and the sports you play are generally on the safer side, then sports glasses could be for you. These types of glasses are usually made from durable materials that won't shatter upon impact. Both the frames and lenses are built to withstand tougher situations and they usually have a structure that keeps the glasses closer to your face to avoid them being knocked off.
Prescription goggles
Swimmers and divers will need to invest in prescription goggles, as glasses just won't do the trick in the water for obvious reasons. Not only will the lenses become obscured by water droplets, but the glasses are very likely to come off and become lost in a pool or the sea. Prescription goggles are more difficult to come by than glasses, but plenty of swimmers who can't use contacts rely on them.
Prescription sunglasses for sports
If you're someone who plays sports outdoors or enjoys mountain biking, you might be used to wearing sunglasses when being active. It's impractical to wear your prescription eyeglasses underneath your sunglasses, which is why prescription sunglasses are available. While it can seem like a bother to have to buy a new pair, your specially made sunglasses will be well worth the extra hassle. Not only will your eyes be shielded from the sun's glare, but you'll be able to see as well as you would with your specs on.
Alternatively, if you do opt for contacts, you can wear them underneath your regular sunglasses. However, contacts aren't always practical to maintain on camping trips, so it's a good idea to bring some backup prescription glasses or sunglasses just in case.