After a full day of work at the computer people are surprised to learn that I spend my evening on my computer and other electronics. I can't help it I am a tech geek at heart and am very comfortable in front of my computer, on my iPad, phone, Kindle, etc. However over time I think all this computer use is effecting my eyes. Just last year I got to the point where I needed a pair of computer glasses to get through the day. My eyes were feeling tired, watery, and would sting after the work day.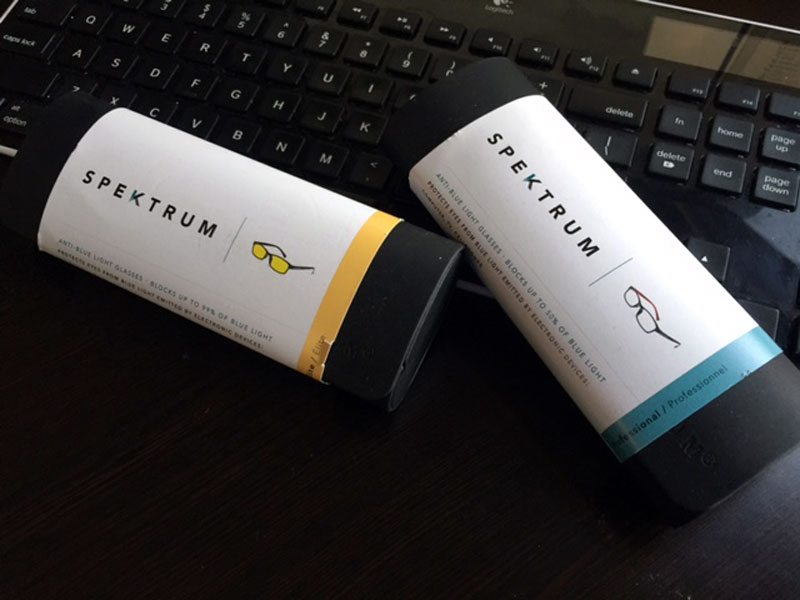 Bluelight
If you are one of the millions of people around the world that are using their phones, computers or handheld device then you have most likely experienced some sleepless nights and dry/sore eyes. This is caused by an excess of blue light that our bodies were not designed for. Blue light from the sun helps our bodies determine day from night, and thus, when it's time for sleep. The introduction of computers and television to our lives often distorts our bodies ability to do this and throws off our body's circadian rhythm, or biological clock.
BINGO! I think bluelight is part of the problems with my eyes. As my husband watches TV in the dark I'm on the computer or playing on my iPad and my eyes never get any rest and are bombarded with bluelight. This is why I was excited to try out the glasses from Spektrum.
Pro – 50% Blue Light Blocking
As you can see the Pro – 50% Blue Light Blocking Spektrum glasses look just like prescription glasses. With these glasses you almost don't notice the difference yet it is doing its job and blocking out a 50% of the harmful blue light.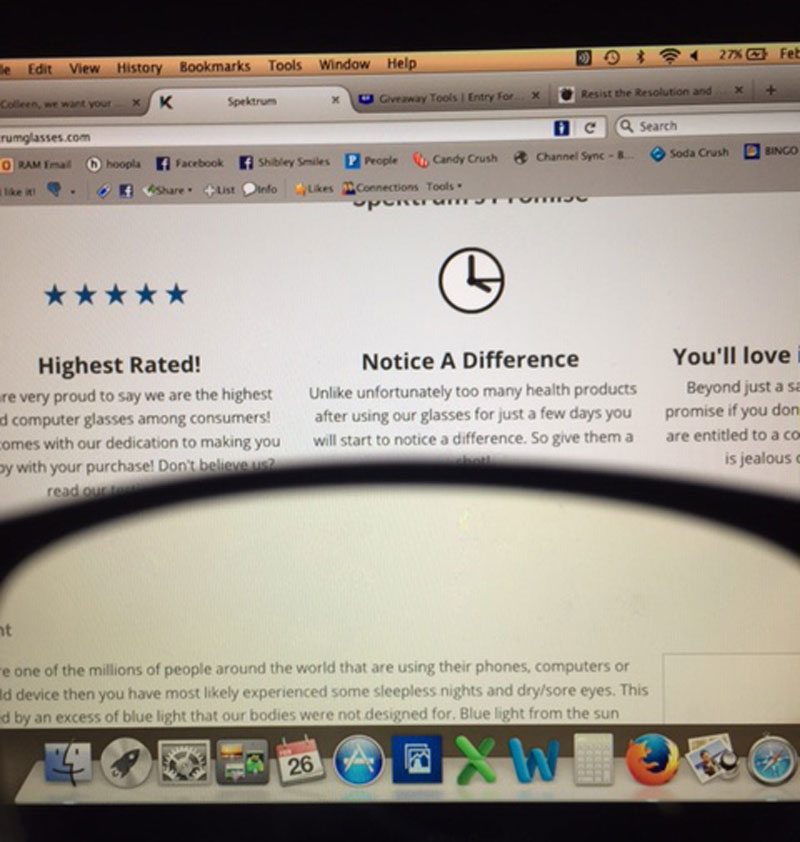 As you can see through the lenses the blue tint is removed. The glasses are very comfortable and can be worn anytime you are using your electronics. Spektrum also has glasses for kids and teens as it is just as important to take care of their eyes while they are young. Kids these days are exposed to electronics on a daily basis.
Elite – 99% Blue Light Blocking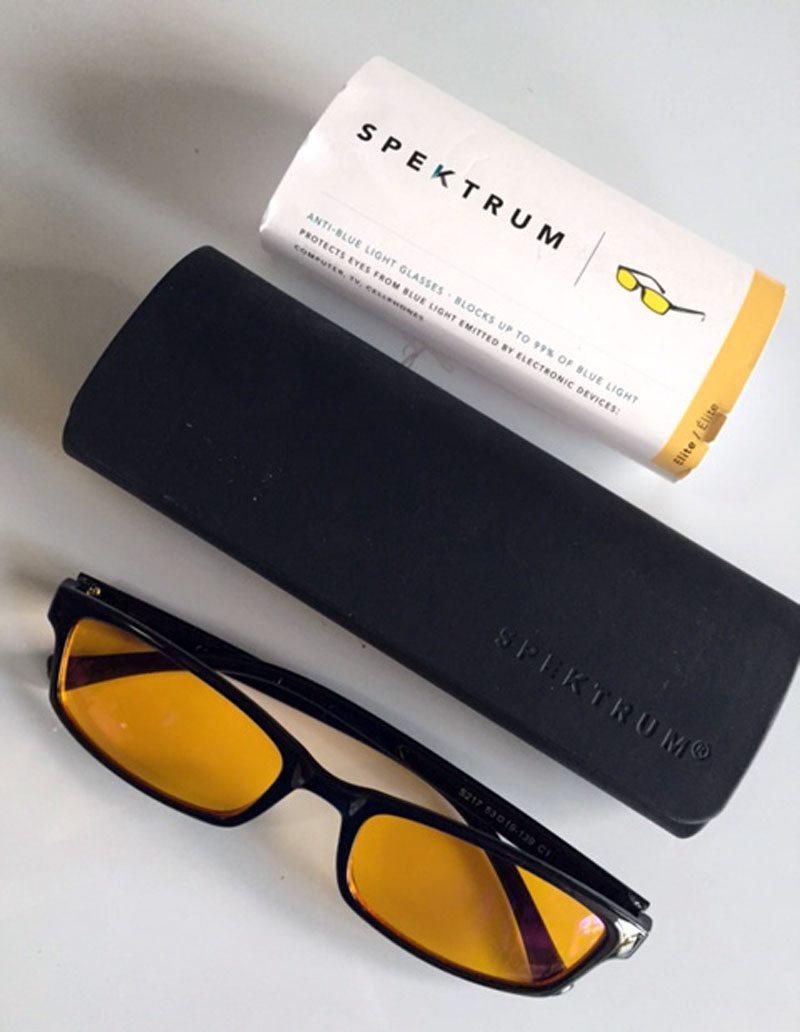 Anti-Blue light lenses help prevent: macular degeneration, dry and sore eyes and loss of sleep
Blocks up to 99% of blue light emitted by electronic devices
If you are looking to block as much blue light as possible then the Elite – 99% Blue Light Blocking Spektrum glasses are what you are looking for. With these glasses there is a very noticeable difference in the color of your electronics as everything is yellow.
Each lens features:
UV Light Blocking
Anti-Scratch
Anti-Reflective
Anti-Screen Flicker
Anti-Glare
Blue Light Reduction
Anti-Fog
Anti-Oil (Fingerprint Resistant)
Electromagnetic Ray Blocking
Which Spektrum Glasses Are Right For You?
Trying to decide which glasses are for you? That was my issue when I was trying to decide which ones I wanted to review for you. Lucky for me I was given a chance to review them both. I have to say for me the Pro are definitely the way to go if you are looking for a pair of glasses to block out some of the harmful blue light but still look stylish. While the Elite glasses may be best used in the evening in the comfort of your own home I just couldn't get over the yellow tint.
So it all depends on what you are looking for. If you are looking to block out almost all the blue light and don't care what they look like or can handle the yellow tint then the Elite is for you. If you want something more stylish and look like you are wearing a normal pair of glasses and are willing to accept a a smaller amount of blue light blocking than the Pro are the right ones for you.
No matter which ones you decide they are priced low and both pairs will help give your eyes a rest when you are using your electronics!